Information about domestic and wild animal problems in Pulaski County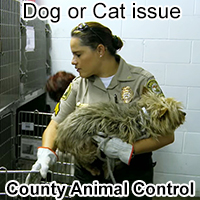 If you need assistance with a domestic animal, such as a dog or a cat, you need to call your local Pulaski County animal services for assistance. They can help you out with issues such as stray dogs, stray cats, spay & neuter programs, vaccinations, licenses, pet adoption, bite reports, deceased pets, lost pets, local animal complaints and to report neglected or abused animals.
Pulaski County Animal Services: 501-603-9439
---
REPORT WILDLIFE ISSUES: 501-603-9439 or 501-223-6300
To report a dead animal on the road, an injured bird, a lost baby squirrel, a dangerous bear, or anything like that, call any of these free government animal services:
Pulaski County Animal Services: 501-603-9439
Arkansas Wildlife Commission: 501-223-6300
Little Rock police department: 501-371-4605
These agencies often deal with public wildlife issues or animal concerns where the public health or safety is involved, or other types of animal issues. These are free services.
---
Critter Problem at Your House? Hire D&G Varmint Control Inc.
Wildlife removal is not a free service.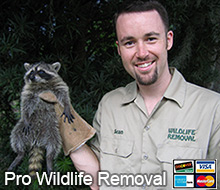 Pulaski County does not provide free wildlife control services. If you want to pay for critter removal services, call D&G Varmint Control Inc. at 501-436-4995. They provide professional wildlife control for both residential & commercial customers in the city of Little Rock. They offer custom Little Rock wild animal control solutions for almost any type of wildlife problem, whether it be the noises of squirrels running through the attic, a colony of bats living in a building, or the destructive behavior of a raccoon, they have the experience and the tools to quickly and professionally solve your animal problem in Pulaski County in Arkansas. Check their prices, and for a consultation, give them a call at 501-436-4995
---

Our nuisance wildlife control range extends throughout central Arkansas, and we will travel statewide for larger projects, such as bat colony removal. We service Pulaski County, as well as parts of Saline County, Lonoke County, and Faulkner County. We cover North Little Rock, Maumelle, Sherwood, Jacksonville, Bryant, Benton, Grave Ridge, Cabot, and we will go as far north as Conway, or west to Rock Springs.

It is important to remember that most county animal services in Pulaski County and elsewhere no longer provide assistance in cases involving wild animals and wildlife management. If you have a wildlife problem or need to get rid of wildlife, need an exterminator or exterminating company, pest control or critter trapping or traps or wild animal prevention in Pulaski County, you should call a privately owned wildlife removal company at this number: 501-436-4995

Little Rock is the capital city and largest in the state of Arkansas. The city of Little Rock got its name from a small rock called La Petite Roche, on the south bank of the Arkansas River. The "little rock" was used by early river traffic as a landmark and became a well-known river crossing, and later, the capital of Arkansas. It has a population of roughly 183,000 people, and is the central hub of the state of Arkansas, located in Pulaski County. The major industries that make up this city are robotics, wood products, aerospace, government, and the arts. Because of the city's strong political background and rich history dating back to the early 1700's, Little Rock is often considered a bridge between the past and present. To most, Little Rock is known as the home city of former United States President, Bill Clinton. In 2004, the William J. Clinton Presidential Center and Library was built and opened as one of the major attractions to the city. Other attractions include the River Farmers Market and River Front Park. Civil war cites and nine Civil Rights Monuments can be found throughout the parks and city streets. We also service the towns of Cabot, Houston, Enola, Lonoke, and rat control in Mount Vernon, Wrightsville, Traskwood, Coy, Greenbrier, and wildlife trapping in Sherwood, Scott and also animal control in Grapevine, Maumelle, Mabelvale, Guy, Keo, College Station, Wooster and pest control in Vilonia, Mayflower, and animal capture in Little Rock Air Force Base, Bauxite, Prattsville, Sheridan and wild animal services in Perry, Roland, and snake removal in Casa, Conway, Carlisle, Benton, and animal exterminating in England, Bryant and wildlife management in Ward, Perryville, Paron, Bigelow, and extermination services in Leola, Austin, Sweet Home, Humnoke, Woodson, Damascus, and rodent removal in Hensley, Alexander, Poyen.

---
Pulaski County Wildlife Removal Tip:
What To Do About A Rodent On The Attic - Many people do not consider a rodent infestation to be a major problem - until they discover how much damage these inquisitive and adventurous rodents can cause. Once a single rodent has found its way into the five star accommodations that is your attic, you can be sure that they will invite all their friends over. Before you know it, you will have a whole colony of rodents up there. It is easy enough for a rodent to find a way into your home or attic, through a heating or air conditioning vent, through an open or broken window, through the tiniest of holes left by a worker. Once you have dealt with your rodent infestation, you must take stringent steps to seal your home against further invasion.
If you do manage to evict the whole rodent colony from your attic you will no doubt, have quite a bit of work to do up there cleaning up after them. You may need to replace all of the insulation and conduct a thorough deep clean. In common with most rodents rodents tend to spray their feces around their locale and very often release a constant stream of urine as they run around. When cleaning it's important to consider wearing a mask and gloves because there will be quite a bit of hazardous waste you'll be subjecting yourself to.
---
Pulaski County, AR Animal Control News Clip:
Owners of Arkansas animal rescue outfit charged with animal cruelty
Two owners of an animal rescue operation were arrested after hundreds of dogs, some rescued from hurricane Katrina, were found on the couple's property grovelling for food amid urine and feces, authorities said Saturday. Sheriff's deputies found one dead dog, another with a broken leg and many with sores, Baxter County Sheriff John Montgomery said.
Between 400 and 500 dogs were on the one-hectare lot, including 50 pit bulls rescued from Louisiana after the hurricane, Montgomery said. About 75 dogs were running loose, he said. Some of the dogs appeared to be aggressive; others sat nervously in small metal cages. "It's very sad that people depend on this shelter to take care of their animals and you get here and see that the conditions are just unbelievable," Montgomery said. Pulaski County animal services in Little Rock, Arkansas, declined to comment on the matter.
William Hanson, 41, and his wife Tammy, 38, were charged Friday with animal cruelty and released on $1,000 bail each. Messages left with the couple Saturday seeking comment were not immediately returned. Volunteers and a veterinarian were tending to the animals at E.D.N.A.H. Animal Rescue and Sanctuary, or Every Dog Needs A Home. Montgomery said the dogs might be sent to other shelters or rescue groups. Pulaski County animal control says it will continue to help with domestic animal issues, but not with Arkansas wildlife problems.


Remember, for a dog/cat problem, call 501-603-9439, and if you need wildlife removal service in Pulaski County, call D&G Varmint Control Inc.: 501-436-4995.