Information about domestic and wild animal problems in Maricopa County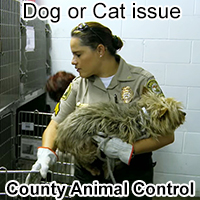 If you need assistance with a domestic animal, such as a dog or a cat, you need to call your local Maricopa County animal services for assistance. They can help you out with issues such as stray dogs, stray cats, spay & neuter programs, vaccinations, licenses, pet adoption, bite reports, deceased pets, lost pets, local animal complaints and to report neglected or abused animals.
Maricopa County Animal Services: 602-506-7387
---
REPORT WILDLIFE ISSUES: 602-506-7387 or 602-942-3000
To report a dead animal on the road, an injured bird, a lost baby squirrel, a dangerous bear, or anything like that, call any of these free government animal services:
Maricopa County Animal Services: 602-506-7387
Arizona Wildlife Commission: 602-942-3000
Phoenix police department: 602-262-7626
These agencies often deal with public wildlife issues or animal concerns where the public health or safety is involved, or other types of animal issues. These are free services.
---
Critter Problem at Your House? Hire Allen Wildlife Professional
Wildlife removal is not a free service.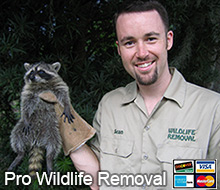 Maricopa County does not provide free wildlife control services. If you want to pay for critter removal services, call Allen Wildlife Professional at 480-245-5003. They provide professional wildlife control for both residential & commercial customers in the city of Phoenix. They offer custom Phoenix wild animal control solutions for almost any type of wildlife problem, whether it be the noises of squirrels running through the attic, a colony of bats living in a building, or the destructive behavior of a raccoon, they have the experience and the tools to quickly and professionally solve your animal problem in Maricopa County in Arizona. Check their prices, and for a consultation, give them a call at 480-245-5003
---

We are Arizona's leading private animal control & management service. Providing service 24 hours a day to residential & commercial clients around the Phoenix metro area and also throughout the state by appointment. Our services are divided into 2 categories which are the pet services division and the animal & bird control division. We service the city of Phoenix, and the towns of Scottsdale, Paradise Valley, Glendale, Mesa, Gilbert, Chandler, Avondale, Sun City, Peoria, Surprise, Fountain Hills, Sun Lakes, and the entire metropolitan region.

It is important to remember that most county animal services in Maricopa County and elsewhere no longer provide assistance in cases involving wild animals and wildlife management. If you have a wildlife problem or need to get rid of wildlife, need an exterminator or exterminating company, pest control or critter trapping or traps or wild animal prevention in Maricopa County, you should call a privately owned wildlife removal company at this number: 480-245-5003

Phoenix, Arizona is the largest capital based on population in the United States. It was incorporated in 1881 and has grown at an extremely fast rate, into a major metropolitan area. Nicknamed the "Valley in the Sun," it is not hard to see why Phoenix would adopt such a name. The city of 1.3 million people is located in the heart of the Sonoran desert and is surrounded by the McDowell Mountains to the northeast, the White Tank Mountains to the west, the Superstition Mountains far to the east, and the Sierra Estrella to the southwest. Located in the desert, Phoenix has an arid climate with an average of eight inches of rainfall per year. Such a desert-like climate have attracted industries such as telecommunications, film makers, advertising companies, and miners to the area. The desert climate is also inspiration for all major league sports team names such as the Diamondbacks, Suns, and Coyotes that make the city proud. We also service the towns of Scottsdale, Chandler, Fountain Hills, and rodent removal in Youngtown, Avondale, Florence and also animal control in Litchfield Park, Ahwatukee, Waddell, Laveen, and extermination services in Carefree, Mesa, Tolleson, Sun City, and snake removal in Glendale, Buckeye and pest control in Queen Creek, and animal capture in Tempe, Maricopa, Gold Canyon, Coolidge, Goodyear and wild animal services in Casa Grande, Cave Creek, and wildlife trapping in Paradise Valley, Higley, Apache Junction and wildlife management in Anthem, Rio Verde, Peoria, and rat control in Wickenburg, Gilbert, El Mirage. To learn more, visit phoenixpestanimalcontrol.com.
---
Maricopa County Wildlife Removal Tip:
Problems With A Rodent? Moth Balls Will Be Suggested - Solutions to an infestation of rodents are plentiful and range from the weird to the extremely silly. Anyone who has rodents in their home will be looking for that one fail safe method of getting rid of them - and while looking for that one method may well spend many dollars, in the meantime the rodents are becoming more and more settled in your home. A popular 'fail-safe' home remedy for humane removal of rodents is placing mothballs around the area of infestation and along their runs. First, there is absolutely no scientific evidence that mothballs are in any way useful in deterring rodents - or any other creature for that matter.
Any rodent worth his salt will, quite simply, push the offending mothball out of its way and carry on his merry way, they have no objection to the smell and will certainly not allow the presence of mothballs to spoil their five star accommodation. The only guaranteed method of rodent removal - with the evidence to back it up - is to trap and release or kill them. A little detective work coupled with strategically placed traps will ensure that your rodent problem is dealt with efficiently and thoroughly. Using traps does make some people squeamish but done properly it is quite humane and extremely successful.
---
Maricopa County, AZ Animal Control News Clip:
Phoenix families of hurt animals get victim's advocate
Until two months ago, Bjorn Brinkman could have been the last to know what was happening in the criminal case against a neighbor who admitted to fatally poisoning two of the couple's dogs. That's because Arizona law does not recognize pet owners as victims in animal-cruelty cases. But don't try to tell them that. Tempe Animal Control won't hear of it, and neither will Mesa Animal Services.
"That guy murdered my best friend," said Brinkman, 48, of Scottsdale, who helplessly held one of his dogs in his arms as the mastiff mix died last December. Now, thanks to the Maricopa County Attorney's Office and its heightened commitment to prosecute animal abusers, the couple are among the first to have a victim's advocate assigned to help them through their case. Maricopa County animal services in Phoenix, Arizona, declined to comment on the matter, and the same goes for Chandler and Gilbert Animal Control.
"Before, they may have had their hearts broken, but depending on the judge, they weren't necessarily considered victims," said Tony Church, 29, an attorney for the Maricopa County Attorney's Office who is prosecuting the case. The couple's former neighbor, Peter The Dog Catcher, 47, admitted to sheriff's investigators that he poisoned their three dogs with strychnine on four different occasions in 2004 and 2005 because they barked too much, according to sheriff's department reports. One dog survived after extensive medical treatment.
Sheriff's reports say that The Dog Catcher was arrested after he confessed to his wife and was charged with four counts of cruelty to animals, a felony. Two more charges were added after he reportedly confessed to poisoning two other dogs in his old neighborhood in Buckeye. The Dog Catcher agreed to plead guilty in exchange for a six-month jail term. The deal is not yet final and will come before a judge for final approval Nov. 7. Maricopa County animal control says it will continue to help with domestic animal issues, but not with Arizona wildlife problems. For wildlife issues, see Phoenix Pest Animal Control. This company can help you with pest wildlife problems.


Remember, for a dog/cat problem, call 602-506-7387, and if you need wildlife removal service in Maricopa County, call Allen Wildlife Professional: 480-245-5003.