Information about domestic and wild animal problems in Fresno County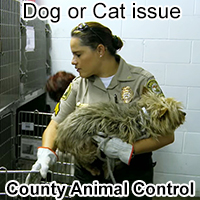 If you need assistance with a domestic animal, such as a dog or a cat, you need to call your local Fresno County animal services for assistance. They can help you out with issues such as stray dogs, stray cats, spay & neuter programs, vaccinations, licenses, pet adoption, bite reports, deceased pets, lost pets, local animal complaints and to report neglected or abused animals.
Fresno County Animal Services: (559) 233-7722
---
REPORT WILDLIFE ISSUES: (559) 233-7722 or 916-445-0411
To report a dead animal on the road, an injured bird, a lost baby squirrel, a dangerous bear, or anything like that, call any of these free government animal services:
Fresno County Animal Services: (559) 233-7722
California Wildlife Commission: 916-445-0411
Fresno police department: 559-621-7000
These agencies often deal with public wildlife issues or animal concerns where the public health or safety is involved, or other types of animal issues. These are free services.
---
Critter Problem at Your House? Hire Fresno Wildlife Removal Professionals
Wildlife removal is not a free service.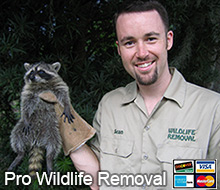 Fresno County does not provide free wildlife control services. If you want to pay for critter removal services, call Fresno Wildlife Removal Professionals at 559-472-7780. They provide professional wildlife control for both residential & commercial customers in the city of Fresno. They offer custom Fresno wild animal control solutions for almost any type of wildlife problem, whether it be the noises of squirrels running through the attic, a colony of bats living in a building, or the destructive behavior of a raccoon, they have the experience and the tools to quickly and professionally solve your animal problem in Fresno County in California. Check their prices, and for a consultation, give them a call at 559-472-7780
---

We service the Fresno, Ca area and the whole Central Valley and Sierra Nevada Foothills including wild animal control in Madera, Clovis, Hanford, Tulare, Porterville, and more!

It is important to remember that most county animal services in Fresno County and elsewhere no longer provide assistance in cases involving wild animals and wildlife management. If you have a wildlife problem or need to get rid of wildlife, need an exterminator or exterminating company, pest control or critter trapping or traps or wild animal prevention in Fresno County, you should call a privately owned wildlife removal company at this number: 559-472-7780

Fresno, California has a population of 428,000 people and it is the heart of Fresno County, which has a little over a million residents. Fresno is the sixth largest city in California and it is located inland as a portion of California's Central Valley. Fresno is also the closest city to Yosemite National Park, as it is just 50 miles south and can be gotten to easily along Highway 41. One site located in Fresno that is not as natural as the great Redwoods of Yosemite, are the wide variety of hybrids and grafted trees that make up the Forestiere Underground Gardens. Another notable attraction in Fresno is Tower District which houses the Tower Theatre as well as a variety of restaurants, clubs, and shops. We also service the towns of Parlier, Rolinda, Mendota, Sanger and also animal control in Madera, Tollhouse, Easton, Chowchilla and pest control in Reedley, Kerman, Orange Cove, Selma and wild animal services in Clovis, Auberry, Academy, Fowler and wildlife management in Raisin, Prather, Friant, Kingsburg.

---
Fresno County Wildlife Removal Tip:
Rodent In Attic: How To Get Rid Of Them In my crawl space - If you live in my crawl space and suspect you have rodents in your attic you must take immediate steps to eradicate them before they cause thousands of dollars' worth of damage to your property. The presence of rodents in the home is often indicated by scrabbling or scratching noises in the ceiling and walls, usually early in the morning, you may also notice evidence of chewing and holes around your property. This chewing is one of the reasons it is essential that rodents are eradicated from your home as quickly as possible - rodents need to chew almost all the time in order to keep their teeth at a manageable level.
Rodents in the attic in Texan homes must be trapped and released, or killed. A pest control service in my crawl space will place traps in and around your home and take steps to monitor them in order to deal humanely with the trapped rodents. Once your rodents have been eradicated from your home, it is essential that careful steps be taken to seal your home against further invasion. This means ensuring that every tiny hole, crack and gap is professionally and correctly repaired - rodents will do their utmost to get back into an area they believe to be warm and safe and may cause a lot more damage in doing so.
---
Fresno County, CA Animal Control News Clip:
Norway Rat discovered in Fresno County
"Certainly, we are concerned. Fruit chewing Norway Rats are the single most destructive fruit pest that threatens agriculture," said Kevin the rat exterminator man, deputy agricultural commissioner for Fresno County County. The Fresno County Pest Control board could not be reached for comment.
A quarantine, which is expected to happen in the next few days, would prevent homegrown fruit and vegetables from leaving the area. Fruit stands, dumpsters and the like will be regulated to ensure there is no contaminated fruit. Growers would be required to treat their fruit and vegetables so that they're free from the dangerous rodents. People can still eat fruit from trees in the area, officials said. Most local owners of pest control companies in Fresno County, California weren't sure what to make of all this.
Officials do not know what particular fruits are affected, and the worst thing that could happen is you could bite into a larvae. "Corn chewing pest rodent is not a human health issue. It is an agricultural issue," The Rat exterminator Man said. Fresno County pest control is an important part of the local economy, but only a few California companies deal with wild animals.
"We have very few growers and obviously because it is detected early and still very small, we're hoping the quarantine will minimally impact commercial agriculture," The Rat exterminator Man said. There are many types of insects and animals in Fresno County, and other California cities, but not all of them are pests after all.


Remember, for a dog/cat problem, call (559) 233-7722, and if you need wildlife removal service in Fresno County, call Fresno Wildlife Removal Professionals: 559-472-7780.