Information about domestic and wild animal problems in Denver County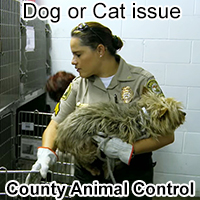 If you need assistance with a domestic animal, such as a dog or a cat, you need to call your local Denver County animal services for assistance. They can help you out with issues such as stray dogs, stray cats, spay & neuter programs, vaccinations, licenses, pet adoption, bite reports, deceased pets, lost pets, local animal complaints and to report neglected or abused animals.
Denver County Animal Services: 720-913-1311
---
REPORT WILDLIFE ISSUES: 720-913-1311 or 303-291-7220
To report a dead animal on the road, an injured bird, a lost baby squirrel, a dangerous bear, or anything like that, call any of these free government animal services:
Denver County Animal Services: 720-913-1311
Colorado Wildlife Commission: 303-291-7220
Denver police department: 720-913-2000
These agencies often deal with public wildlife issues or animal concerns where the public health or safety is involved, or other types of animal issues. These are free services.
---
Critter Problem at Your House? Hire Blue Tick Pest & Wildlife Control, Inc.
Wildlife removal is not a free service.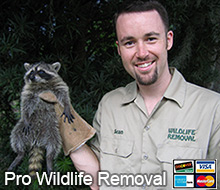 Denver County does not provide free wildlife control services. If you want to pay for critter removal services, call Blue Tick Pest & Wildlife Control, Inc. at 720-259-3806. They provide professional wildlife control for both residential & commercial customers in the city of Denver. They offer custom Denver wild animal control solutions for almost any type of wildlife problem, whether it be the noises of squirrels running through the attic, a colony of bats living in a building, or the destructive behavior of a raccoon, they have the experience and the tools to quickly and professionally solve your animal problem in Denver County in Colorado. Check their prices, and for a consultation, give them a call at 720-259-3806
---

We provide animal control service to the greater Denver, Colorado area including the towns of Boulder, Aurora, Parker, Englewood, Highlands Ranch, Castle Rock, Littleton, Lakewood, Evergreen, Golden, Westminster, Arvada, Thornton, Broomfield, Louisville as well as the Fort Collins, Loveland and Greeley metro area. We handlle all Colorado nuisance wildlife species such as bats, pigeons, raccoons, squirrels, skunks, and voles.

It is important to remember that most county animal services in Denver County and elsewhere no longer provide assistance in cases involving wild animals and wildlife management. If you have a wildlife problem or need to get rid of wildlife, need an exterminator or exterminating company, pest control or critter trapping or traps or wild animal prevention in Denver County, you should call a privately owned wildlife removal company at this number: 720-259-3806

Our city, Denver, Colorado is the capital, a county, and the largest city in the state of Colorado. The population of Denver is around 555,000 residents, while the surrounding metropolitan area has close to 2.2 million people. The city is located on the edge of the plains just east of the Rocky Mountains, which makes for one of the most beautiful skylines of any city in the United States. The central downtown district is on the east side of the South Platte River, which also adds to the natural beauty of this metropolis. Denver has been given the nickname, the Mile High City is 5,280 feet above sea level. This height is coincidentally the same as the fifteenth stop of the state capital building. Denver has also been referred to as the Queen City of the Plains in the past because of its influential role in the agricultural industry of the plains regions along the foothills of the Front Range. To most residents today, Denver is considered one of the most naturally beautiful cities in the US, as well as a hub from the East coast to the West coast. We also service the towns of Denver West, Idaho Springs, Littleton, Evergreen, Meridian Business Park, and animal exterminating in Rollinsville, Denver Northwest, Bear Valley, Denver Central, Aurora South, Firestone, and snake removal in Westminster, Henderson and also animal control in Black Hawk, Denver Southeast, Stapleton, Broomfield, Lone Tree, Northglenn, University Area, Larkspur, Denver North, Thornton, Denver Downtown, Denver Northeast, Georgetown, Kiowa, Roxborough and pest control in Aurora North, Cherry Creek, Denver Southwest, and animal capture in Brighton, Glendale, Castle Rock, Fort Lupton, Bailey, Central City, Lowry, Genesee, and wildlife trapping in Greenwood Village, Wheat Ridge, Strasburg, Lowry Fieldand wild animal services in Denver South, Elizabeth, Watkins, Aurora East, Centennial, Morrison, Montbello, Denver East, Capitol Hill, Arvada, Washington Park, Parker, Edgewater and wildlife management in Golden, Commerce City, Conifer, Aurora West, and extermination services in Franktown, Federal Heights, Green Valley Ranch, Lakewood, and rodent removal in Bennett, Highlands Ranch, Englewood. You can visit Denver Animal Control for more information about our wildlife removal services.

---
Denver County Wildlife Removal Tip:
What To Do With A Rodent In Attics - Rodents in the attic are a common problem for many householders. Rodents are able to find their way into the smallest of spaces as they look for a warm, safe place to live and raise their families. Rodents are sociable creatures that prefer to live in colonies - if you have one rodent you will most certainly have a great number of them. The first rodent in a house is often a pregnant momma looking for a place to build a nest. If you hear the sound of scrabbling, scratching and running you may need to investigate further to confirm your suspicions.
In order to deal with rodents in the attic it is necessary to first do some detective work and find out exactly where and how they are gaining access to your home. This will mean getting up early in the morning and observing their comings and goings. By doing this, you should be able to determine the most popular entry and exit way the rodents are using, once you have done this you should place a trap at this entry - baited but not set. Leave the trap in place for a few days whilst you block all the other entryways, this will enable the rodents to get used to the trap. Once the other entry and exits have been blocked, you should then set the trap and begin to catch the rodents as they run in and out of your attic.
---
Denver County, CO Animal Control News Clip:
Colorado Boy Mauled by Family Pit Bulls
"It was horrific. I've never seen anything like that in my life," Brushell said. "The dog had him by the neck. It was like he was just a doll," said neighbor Jeff Witmer. The neighbors eventually got the dogs to back off and called for help. For more information, call the animal services of Denver, Colorado.
When police officers arrived and tried to secure the animals, the dogs became aggressive toward them, Aurora police said. An officer armed with a shotgun fired at one of the pit bulls, but missed. A second officer fired his gun striking one of the dogs in the mouth. That dog was taken to Alameda East Veterinary Hospital and subsequently euthanized. Denver County animal control says it will continue to help with domestic animal issues, but not with Colorado wildlife problems.
Two of the other pit bulls were taken into custody by Aurora Animal Control. Two more puppies were also taken from the home Wednesday night. All of the surviving dogs are now at the Aurora animal shelter. Animal and carcass removal services in Denver County is dedicated to helping Colorado and Denver.
There's no word yet if any charges will be filed in this case. Animal control said only the euthanized dog was licensed in Aurora, and it was licensed to Rene Muniz The dog attack victim , who lives in that home. There had been no prior reports or incidents involving these dogs. Denver County animal services in El Paso, Colorado, declined to comment on the matter.


Remember, for a dog/cat problem, call 720-913-1311, and if you need wildlife removal service in Denver County, call Blue Tick Pest & Wildlife Control, Inc.: 720-259-3806.