Information about domestic and wild animal problems in El Paso County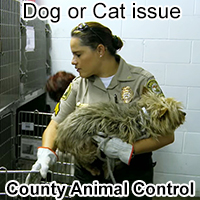 If you need assistance with a domestic animal, such as a dog or a cat, you need to call your local El Paso County animal services for assistance. They can help you out with issues such as stray dogs, stray cats, spay & neuter programs, vaccinations, licenses, pet adoption, bite reports, deceased pets, lost pets, local animal complaints and to report neglected or abused animals.
El Paso County Animal Services: (719) 473-1741
---
REPORT WILDLIFE ISSUES: (719) 473-1741 or 303-291-7220
To report a dead animal on the road, an injured bird, a lost baby squirrel, a dangerous bear, or anything like that, call any of these free government animal services:
El Paso County Animal Services: (719) 473-1741
Colorado Wildlife Commission: 303-291-7220
Colorado Springs police department: 719-444-7000
These agencies often deal with public wildlife issues or animal concerns where the public health or safety is involved, or other types of animal issues. These are free services.
---
Critter Problem at Your House? Hire Animal Control Specialist LLC
Wildlife removal is not a free service.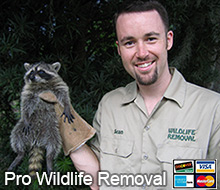 El Paso County does not provide free wildlife control services. If you want to pay for critter removal services, call Animal Control Specialist LLC at 719-207-8090. They provide professional wildlife control for both residential & commercial customers in the city of Colorado Springs. They offer custom Colorado Springs wild animal control solutions for almost any type of wildlife problem, whether it be the noises of squirrels running through the attic, a colony of bats living in a building, or the destructive behavior of a raccoon, they have the experience and the tools to quickly and professionally solve your animal problem in El Paso County in Colorado. Check their prices, and for a consultation, give them a call at 719-207-8090
---

We service Downtown Colorado Springs, Black Forest, Monument, Castle Rock, Palmer Lake, Woodland Park, Falcon, Ellicot, Peyton, Calhan and surrounding areas. 10+ years experience in Nuisance Wildlife Removal.

It is important to remember that most county animal services in El Paso County and elsewhere no longer provide assistance in cases involving wild animals and wildlife management. If you have a wildlife problem or need to get rid of wildlife, need an exterminator or exterminating company, pest control or critter trapping or traps or wild animal prevention in El Paso County, you should call a privately owned wildlife removal company at this number: 719-207-8090

Our city, Colorado Springs is located in almost the center of the state of Colorado, slightly to the east of the Rocky Mountains. Near by is the famous Pikes Peak, which is only one of the great tourist attractions to the city. The ProRodeo Hall of Fame, Cave of the Winds, Garden of the Gods, and the Manitou Cliff Dwellings also draw people to Colorado Springs. It has a population of roughly 361,000 people, making it the second largest city in Colorado. Colorado Springs attracts many young Americans who are looking for an excellent education with the following universities and special schools; Colorado College, US Air Force Academy, Colorado School for the Deaf and the Blind, and the U. of Colorado at Colorado Springs. It also attracts sports fans with the Sky Sox baseball team, Blizzard soccer team, and the Air Force Academy's Fighting Falcons. We also service the towns of Midway, Colorado Springs East, Northgate, Colorado Springs West, Briargate, and rat control in Calhan, Falcon and also animal control in Yoder, Colorado Springs Southwest, Florrisant, Colorado Springs Central, Widefield, Woodland Park, Gleneagle and pest control in Colorado Springs Northeast, Black Forest, Elbert, Monument, Green Mountain Falls, Powers and wild animal services in Palmer Lake, Security, Victor, and rodent removal in Rock Creek, Divide, Peyton, Old Colorado City, Cascade and wildlife management in Teller County, and wildlife trapping in Manitou Springs, Cripple Creek, Ramah. Our range includes Woodland Park, Black Forest, Manitou Springs, Security, Fountain, and other towns in El Paso County and Teller County.

---
El Paso County Wildlife Removal Tip:
Can A Rodent In Attic Get Out? - Rodents in the attic are a common problem for many households and unfortunately, can cause many thousands dollars' worth of damage before they are successfully eradicated. Rodents are capable of squeezing through the tiniest of spaces and their natural inquisitiveness means that they will try to get in anywhere and everywhere. Any gap that is not quite big enough for a rodent does not pose a problem - they will chew their way through causing more damage on the way.
Once you have rodents in the attic you will no doubt want to get them out. Rodents can cause tremendous amounts of damage to your electrical wiring, cabling, heating and air conditioning systems as well as the structure of the your building. Rodents also take a spray and spread approach with feces and urine - often urinating as they run. This means that when you do manage to eradicate your rodent problem you may well need to replace all of the insulation in your attic space and carry out a thorough deep clean of the whole area. Once you have ensured complete eradication of your rodent and waste, you must take careful steps to seal your home against further invasion. This may require some detective and observational work on your part.
---
El Paso County, CO Animal Control News Clip:
Colorado Boy Mauled by Family Pit Bulls
Fourth-Grader Clings to Life After Backyard Attack. A 10-year-old boy is clinging to life after his family's three pit bulls mauled him Wednesday afternoon as he was trying to get into his home. For more information, call the animal services of Colorado Springs, Colorado.
The dog attack victim was attacked when he tried to climb over a fence to get into his family's backyard. He was rushed to Children's Hospital in Denver, where he remains in critical condition. The dog attack victim was bitten on his head, face, throat, chest, arms and legs. Neighbors who fought away the dogs said one dog appeared to be gnawing on the boy's neck, as if they were eating him. El Paso County animal control says it will continue to help with domestic animal issues, but not with Colorado wildlife problems.
The neighbors said the fourth-grader returned home from school just after 3 p.m. and couldn't get in the locked front door so he tried the side gate to the backyard. As he jumped over the wooden fence, they heard him scream, they said. Animal and carcass removal services in El Paso County is dedicated to helping Colorado and Colorado Springs.
"We looked over (the) fence and three of them were just literally attacking this little boy and he was calling (the dogs) by their names, but they wouldn't let go of him," said neighbor Trish Millard. One neighbor grabbed a bat, and two others, wielding large sticks, started yelling to distract the dogs, who had the boy in their jaws. Neighbor Mike Brushell said the dogs didn't let go until he and others got about 10 feet away. El Paso County animal services in El Paso, Colorado, declined to comment on the matter.


Remember, for a dog/cat problem, call (719) 473-1741, and if you need wildlife removal service in El Paso County, call Animal Control Specialist LLC: 719-207-8090.