Information about domestic and wild animal problems in Hartford County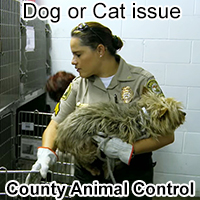 If you need assistance with a domestic animal, such as a dog or a cat, you need to call your local Hartford County animal services for assistance. They can help you out with issues such as stray dogs, stray cats, spay & neuter programs, vaccinations, licenses, pet adoption, bite reports, deceased pets, lost pets, local animal complaints and to report neglected or abused animals.
Hartford County Animal Services: (860) 569-0722
---
REPORT WILDLIFE ISSUES: (860) 569-0722 or 860-424-3011
To report a dead animal on the road, an injured bird, a lost baby squirrel, a dangerous bear, or anything like that, call any of these free government animal services:
Hartford County Animal Services: (860) 569-0722
Connecticut Wildlife Commission: 860-424-3011
Hartford police department: 860-757-4000
These agencies often deal with public wildlife issues or animal concerns where the public health or safety is involved, or other types of animal issues. These are free services.
---
Critter Problem at Your House? Hire Wildlife Removal Hartford
Wildlife removal is not a free service.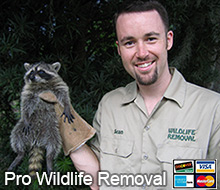 Hartford County does not provide free wildlife control services. If you want to pay for critter removal services, call Wildlife Removal Hartford at 860-516-4365. They provide professional wildlife control for both residential & commercial customers in the city of Hartford. They offer custom Hartford wild animal control solutions for almost any type of wildlife problem, whether it be the noises of squirrels running through the attic, a colony of bats living in a building, or the destructive behavior of a raccoon, they have the experience and the tools to quickly and professionally solve your animal problem in Hartford County in Connecticut. Check their prices, and for a consultation, give them a call at 860-516-4365
---

We service Hartford, at the area to the east including Glastonbury, Windsor, Vernon, Manchester, Buckingham, Highland Park, Buckland, Talcottville, Rockville, and more.

It is important to remember that most county animal services in Hartford County and elsewhere no longer provide assistance in cases involving wild animals and wildlife management. If you have a wildlife problem or need to get rid of wildlife, need an exterminator or exterminating company, pest control or critter trapping or traps or wild animal prevention in Hartford County, you should call a privately owned wildlife removal company at this number: 860-516-4365

Hartford is the capital of Connecticut. It is located in the center of the state, along the Connecticut River and there are about 125,000 people who live within the city. It was originally founded by Dutch fur traders from New Netherland back in 1623. It was also the hometown of Harriet Beecher Stowe who wrote Uncle Tom's Cabin and whose sister had a large influence on the fight for women's rights. Today, there are many distinct neighborhoods that make up the city. Downtown is the thriving business district and the home of the University of Connecticut School of Business. Asylum Hill neighborhood also has many corporations, South End has Little Italy, West End has the home of Mark Twain, Sheldon/Charter Oak is to the south where the river is, and North End not as established as the rest of the city. There are still many development projects that the city is undergoing, such as Adriaen's Landing, a new convention center, and the Hartford 21, which will eventually be New England's tallest residential tower. These developments will add to the many cultural centers, parks, Universities, plazas, museums, and art centers that are already located throughout the city. We also service the towns of Glastonbury, Granby, Ashford, and snake removal in East Haddam, Coventry, Ellington, South Windsor, and animal capture in Plymouth, Willington, Cromwell and also animal control in Barkhamsted, Canton, Columbia, East Granby, and animal exterminating in Burlington, East Hampton, West Hartford, New Hartford, Bristol, Thomaston and pest control in Mansfield, Newington, East Hartford, Haddam, Farmington, Hartland, Southington, Bloomfield, Manchester and wild animal services in Rocky Hill, Avon, Middlefield, Colchester, Plainville, Simsbury, and extermination services in Wethersfield, Berlin, Windsor, New Britain and wildlife management in Lebanon, Tolland, Hebron, Union, Andover, Bolton, and rodent removal in Vernon, Stafford, Portland, Marlborough.

---
Hartford County Wildlife Removal Tip:
What To Do About Rodent & Home Prevention - If you love watching rodents in your garden, as many of us do, you are no doubt intrigued by their inquisitive and adventurous nature. It is this nature that makes rodents a threat to your home. Rodents live in colonies and once they find a warm, safe place to raise their families they will pass the news along. Rodents also have teeth that never stop growing - they must chew and gnaw almost constantly to keep them at a manageable level. Any rodent that notices a tiny hole or gap in the structure of your home will not be able to resist the temptation to investigate.
Any homeowner is probably aware of the amount of damage rodents can cause to a home, to the structure, the wiring and cabling. In order to prevent rodents gaining access to your home it is essential that you are sure all of the holes, gaps, spaces, nooks and crannies are correctly repaired and sealed. If you have any work carried out on your home you must ensure that the workers finish correctly and leave no possible spaces for rodents to find their way in. If your property has a large rodent population in the vicinity, you may find it beneficial to set and monitor traps around the outside of your home.
---
Hartford County, CT Animal Control News Clip:
Animal Watch: Keep an eye on those dogs and cats
"As a result of this (Conn.) project, a viable, self-sustaining population of this native mammal is now established," said DEP biologists. For more information, call the animal services of Hartford, Connecticut.
Just this year DEP initiated its first regulated Wolverine trapping season - Nov. 1 through Nov. 30 , although the Wolverine is protected during the rest of the year. Rhode Island has had a trapping season since 2000 - Dec. 1 to Dec. 22, with a limit of four and only with a special permit. Hartford County animal control says it will continue to help with domestic animal issues, but not with Connecticut wildlife problems.
DEP officials claim the Wolverine fur is valuable. Wolverines are considered a protected species and cannot be hunted and can only be trapped during those specific seasons. However, according to Rhode Island law, property owners may kill by "any legal means" any fur bearer on their property that is "killing livestock, domestic pets or damaging property or crops." The animal must be turned over to the DEM Division of Fish and Wildlife. Animal and carcass removal services in Hartford County is dedicated to helping Connecticut and Hartford.
For further information call the Great Swamp Field Office. Animal control authorities warn residents to not let pets outside alone, don't leave garbage uncovered, or do not leave food out for those wild animals. Hartford County animal services in Hartford, Connecticut, declined to comment on the matter.


Remember, for a dog/cat problem, call (860) 569-0722, and if you need wildlife removal service in Hartford County, call Wildlife Removal Hartford: 860-516-4365.