Information about domestic and wild animal problems in New Haven County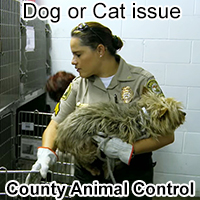 If you need assistance with a domestic animal, such as a dog or a cat, you need to call your local New Haven County animal services for assistance. They can help you out with issues such as stray dogs, stray cats, spay & neuter programs, vaccinations, licenses, pet adoption, bite reports, deceased pets, lost pets, local animal complaints and to report neglected or abused animals.
New Haven County Animal Services: 203-397-8413
---
REPORT WILDLIFE ISSUES: 203-397-8413 or 860-424-3011
To report a dead animal on the road, an injured bird, a lost baby squirrel, a dangerous bear, or anything like that, call any of these free government animal services:
New Haven County Animal Services: 203-397-8413
Connecticut Wildlife Commission: 860-424-3011
Waterbury police department: 203-574-6920
These agencies often deal with public wildlife issues or animal concerns where the public health or safety is involved, or other types of animal issues. These are free services.
---
Critter Problem at Your House? Hire Waterbury Wildlife Removal Pro
Wildlife removal is not a free service.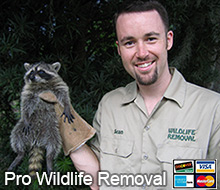 New Haven County does not provide free wildlife control services. If you want to pay for critter removal services, call Waterbury Wildlife Removal Pro at 860-661-4413. They provide professional wildlife control for both residential & commercial customers in the city of Waterbury. They offer custom Waterbury wild animal control solutions for almost any type of wildlife problem, whether it be the noises of squirrels running through the attic, a colony of bats living in a building, or the destructive behavior of a raccoon, they have the experience and the tools to quickly and professionally solve your animal problem in New Haven County in Connecticut. Check their prices, and for a consultation, give them a call at 860-661-4413
---



It is important to remember that most county animal services in New Haven County and elsewhere no longer provide assistance in cases involving wild animals and wildlife management. If you have a wildlife problem or need to get rid of wildlife, need an exterminator or exterminating company, pest control or critter trapping or traps or wild animal prevention in New Haven County, you should call a privately owned wildlife removal company at this number: 860-661-4413

We understand that choosing a company for your wildlife control needs can be stressful. Having an un known animal in your attic or in the walls can be a scary thing for even the bravest. It usually takes a fair amount of skill to diagnose and implement a plan to resolve common wildlife problems. We have had the pleasure of having a Dedicated Wildlife control operator on staff for over 12 years. Thats right, we have been successfully solving nuisance wildlife control problems for over a decade in Fairfield and Litchfield county. Our Approach to better serve you as the customer is to provide the most compliant, courteous and well trained personal available.Our staff wildlife control Manager has been licensed to do wildlife control work in Connecticut since 1993. In 1994 we joined with a group other Nuisance wildlife control operators in business in Connecticut, and formed what was the 2nd state Nuisance wildlife control association in the country. This Association was named the Connecticut Nuisance wildlife control operators association inc. In 1994 our state association was formed for the purpose of setting High standards within the animal damage control profession. We are also the editor and publisher of the state associations news letter " NWCOA news" and was on the membership committee in 1998. We were the speakers at the 1st Annual Nuisance wildlife control seminar and are still active participants in the state association seminars. We are having our 9th seminar in 2006. We are also involved in teaching new wildlife control operators through classes given by the CTNWCOA, and are still an active member of the CTNWCOA. We have also attended several National wildlife control seminars sponsored by WCT and NWCOA. We have earned over 60 credit hours of continuing education through the national seminars alone, and have recently been recognized by NWCOA a Certified wildlife control professional, one of four in Connecticut. Our company is guided by a code of ethics that is required for continued membership in NWCOA
Waterbury is a city located in New Haven County, Connecticut. It has an approximate population of about 107,000 people, making it the 5th largest city in Connecticut. The nickname of the city is the "Brass City" because of its motto, which is "Quid Aere Perennius" and it means "What is More Lasting than Brass". For many years the city was in financial distress due to the poor and criminal management of the mayors of the city, Joseph Santopietro and Philip Giordano, who both served jail sentences for their crimes. The city is also the home of the Post University and the regional campus of the University of Connecticut. We also service the towns of Brookfield, Waterbury, Dodgingtown, Hawleyville and also animal control in Bethel, West Redding, Sandy Hook and pest control in Sherman, New Fairfield, Candlewood Shores and wild animal services in New Milford, Newtown, Hattertown and wildlife management in Bridgewater, Ridgebury, Mill Plain.

---
New Haven County Wildlife Removal Tip:
What To Do When A Rodent Home Is In Your Home - Rodents in your home can cause many problems that you may not be aware of for some time after you have dealt with the infestation. Tell-tale signs of unwanted visitors in your home may include associated noises of scratching, and even gnawing. If you suspect rodents have taken up residence in your home you should take steps to observe their comings and goings - usually first thing in the morning. This will confirm your suspicions and enable you to confirm the routes they are using. As the rodents enter and exit your home you should be able to identify their favorite route. This will be your targeted area for trapping.
Once you have established the favored route of the rodents you should place a trap, unset, by the entry, with some appropriate bait just outside. Leave the unset trap in place for a few days before moving the bait inside and leaving it for a further day or two. While the rodents are becoming accustomed to the trap take the time to ensure that your home is rodent proof - correctly seal and block every entry and exit way you have discovered the rodents using, leaving the single entry open. Once you have done this you can set the trap and wait to catch and deal with your unwanted visitors.
---
New Haven County, CT Animal Control News Clip:
Animal Control - Mice and rat seen wandering along Waterbury street
Allan Brown and his 16-year-old son were shocked to see a Mice and rat leisurely walking down their street last weekend. For more information, call the animal services of Waterbury, Connecticut.
"We were driving up the hill when the Mice and rat stopped in the middle of the road and looked at us," said Brown, of Snow Apple Lane. "It didn't look like it was in a hurry to get away from us." New Haven County animal control says it will continue to help with domestic animal issues, but not with Connecticut wildlife problems.
Pat Liptak, the city's animal control officer, said she has been receiving Mice and rat sightings in the city for more than a year. "Most of the reports are from more rural areas," she said. "It's not something that we're too concerned about. "We London't received any reports of Mice and rats attacking humans. They usually tend to stay away from people." Animal and carcass removal services in New Haven County is dedicated to helping Connecticut and Waterbury.
State Department of Environmental Protection wildlife biologist Paul The Nature Guy said increased sightings does not mean there is an increased Mice and rat population, but that the animals are getting used to residential neighborhoods. New Haven County animal services in Waterbury, Connecticut, declined to comment on the matter.


Remember, for a dog/cat problem, call 203-397-8413, and if you need wildlife removal service in New Haven County, call Waterbury Wildlife Removal Pro: 860-661-4413.