Information about domestic and wild animal problems in DC County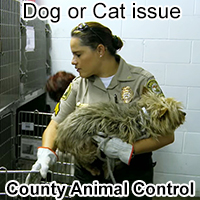 If you need assistance with a domestic animal, such as a dog or a cat, you need to call your local DC County animal services for assistance. They can help you out with issues such as stray dogs, stray cats, spay & neuter programs, vaccinations, licenses, pet adoption, bite reports, deceased pets, lost pets, local animal complaints and to report neglected or abused animals.
DC County Animal Services: (202) 576-6664
---
REPORT WILDLIFE ISSUES: (202) 576-6664 or 202 208-4717
To report a dead animal on the road, an injured bird, a lost baby squirrel, a dangerous bear, or anything like that, call any of these free government animal services:
DC County Animal Services: (202) 576-6664
District of Columbia Wildlife Commission: 202 208-4717
Washington DC police department: 202-727-9099
These agencies often deal with public wildlife issues or animal concerns where the public health or safety is involved, or other types of animal issues. These are free services.
---
Critter Problem at Your House? Hire ACS Wildlife Removal
Wildlife removal is not a free service.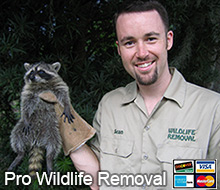 DC County does not provide free wildlife control services. If you want to pay for critter removal services, call ACS Wildlife Removal at 202-754-8770. They provide professional wildlife control for both residential & commercial customers in the city of Washington DC. They offer custom Washington DC wild animal control solutions for almost any type of wildlife problem, whether it be the noises of squirrels running through the attic, a colony of bats living in a building, or the destructive behavior of a raccoon, they have the experience and the tools to quickly and professionally solve your animal problem in DC County in District of Columbia. Check their prices, and for a consultation, give them a call at 202-754-8770
---

Our service range includes the greater Washington District of Columbia area, including the suburbs and several towns, including wildlife animal control in Clinton, Upper Marlboro, Bethesda, Bowie, Waldorf, Mechanicsville, Fort Washington, Leonardtown, St. Charles, and more.

It is important to remember that most county animal services in DC County and elsewhere no longer provide assistance in cases involving wild animals and wildlife management. If you have a wildlife problem or need to get rid of wildlife, need an exterminator or exterminating company, pest control or critter trapping or traps or wild animal prevention in DC County, you should call a privately owned wildlife removal company at this number: 202-754-8770

Washington, D.C., which stands for District of Columbia, is the capital city of the United States of America. It is located between Virginia and Maryland, which is near the Potomac River. Washington D.C. was named after George Washington, the first president of the United States. It was founded in 1790, and is the home of the Constitution of the United States. Today, it has a population of about 564,000 people, although the greater metropolitan area has about 5 million people. Washington D.C. is part of Arlington County and the city of Alexandria. It has many national landmarks and museums, most notable, the Washington, Lincoln, and Jefferson memorials, the Smithsonian, National Air and Space, and Natural History museum; all of which make it one of the top tourist destinations in America. We also service the towns of Gainesville, Suitland, North Bethesda, Nokesville, Lake Ridge, and animal exterminating in Waldorf, Sterling, Manassas Park, Largo, Mitchellville, Forestville, Prince Frederick, Wheaton, St Charles, Takoma Park, Crofton, McLean, VA and also animal control in Falls Church, College Park, Chesapeake Beach, Oakton, Charles Town, Clifton, and snake removal in District Heights, Lovettsville, Burtonsville, Leesburg, Hyattsville, Fulton, Potomac Falls, Harpers Ferry, Warrenton, Dumfries, South Riding, Clinton, Herndon, Greenbelt, MD and pest control in Fairfax, Purcellville, Dale City, The Plains, Round Hill, and animal capture in Rockville, Woodbridge, Dunn Loring, Oak Hill, Adelphi, Kensington, Capitol Heights, Bowie, Crofton, Manassas, Reston, Temple Hills, Bristow, Aldie, VA and wild animal services in Dunkirk, Silver Spring, Laurel, Lorton, and rat control in Chantilly, Fort Washington, Vienna, Arlington, and wildlife trapping in Culpeper, Burke, Haymarket, Alexandria, Fort Belvoir, Riverdale, Jefferson, WV and wildlife management in Fairfax Station, and extermination services in Washington DC, Mount Rainier, Stafford, Hedgesville, Kearneysville, Chevy Chase, Merrifield, Annandale, Landover Hills, Ashburn, Centreville, Lanham, and rodent removal in Great Falls, Springfield, Beltsville, Upper Marlboro, MD.

---
DC County Wildlife Removal Tip:
If Your Home Has Been Invaded With A Rodent Health Risks May Abound - People are understandably concerned about the various health risks when a rodent invades their home environment. When you see rodents outside, they generally do not pose a threat, but once they get inside your home a litany of problems ensue. While rodents are not known to transmit rabies and other diseases is true there are other concerns. When rodents set up a nest in your home it becomes an ideal breeding place for airborne bacteria and fungi.
While rodents can set up a nest anywhere inside your home, the attic is a popular place of residence. All they need is a small hole to be able to crawl through. The smell from the nest, droppings and urine will attract more rodents and the smell will intensify and spread to other areas of your home. Once you get rid of the rodents, the space they previously inhabited has to be decontaminated. For a more serious problem, it is advisable to contact a professional for attic decontamination services.
If there is minor infestation, then you can perform a spot cleaning yourself. First, set up lights in the attic and install flooring around the entrance so that droppings do not fall. Use a hepa filtered shop vacuum to remove the waste, which also removes the dust and other airborne particles. The final step is to use a sanitizer, such as an antimicrobial disinfectant spray.
---
DC County, DC Animal Control News Clip:
Dog Bites Men Outside Mount Pleasant Store
Washington D.C. - It apparently began with an argument over a burrito. It ended with at least three people being bit by a pit bull outside a Mount Pleasant convenience store. For more information, call the animal services of Washington, DC.
Police are still trying to sort it all out. But it began with four people arguing inside a Seven-Eleven on Mount Pleasant Street, Northwest, about 2:30 Thursday morning. According to reports one of the men involved says he tried to pay for a burrito for another man and that the other man got angry. District of Columbia County animal control says it will continue to help with domestic animal issues, but not with DCwildlife problems.
The argument turned into a fight outside the store and the girlfriend of one of the men involved got out of her car, and so did a pit bull that weighed at least 75 pounds. Police say three people were bit and treated for superficial wounds at Howard University Hospital. A bystander was bit, too, after he went to the store to get a drink. Animal and carcass removal services in District of Columbia County is dedicated to helping Connecticut and Washington, DC.
Police say it does not appear the dog was deliberately set loose but the investigation is continuing. Animal control has taken the dog. District of Columbia County animal services in Washington, DC, declined to comment on the matter.


Remember, for a dog/cat problem, call (202) 576-6664, and if you need wildlife removal service in DC County, call ACS Wildlife Removal: 202-754-8770.