Information about domestic and wild animal problems in Clarke County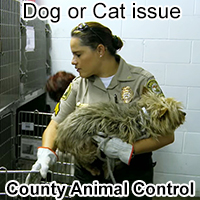 If you need assistance with a domestic animal, such as a dog or a cat, you need to call your local Clarke County animal services for assistance. They can help you out with issues such as stray dogs, stray cats, spay & neuter programs, vaccinations, licenses, pet adoption, bite reports, deceased pets, lost pets, local animal complaints and to report neglected or abused animals.
Clarke County Animal Services: (706) 613-3887
---
REPORT WILDLIFE ISSUES: (706) 613-3887 or 706-557-3213
To report a dead animal on the road, an injured bird, a lost baby squirrel, a dangerous bear, or anything like that, call any of these free government animal services:
Clarke County Animal Services: (706) 613-3887
Georgia Wildlife Commission: 706-557-3213
Athens-Clarke police department: 706-613-3888
These agencies often deal with public wildlife issues or animal concerns where the public health or safety is involved, or other types of animal issues. These are free services.
---
Critter Problem at Your House? Hire Byram Wildlife Removal
Wildlife removal is not a free service.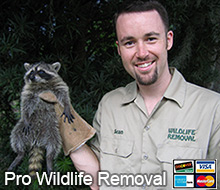 Clarke County does not provide free wildlife control services. If you want to pay for critter removal services, call Byram Wildlife Removal at 678-809-6635. They provide professional wildlife control for both residential & commercial customers in the city of Athens-Clarke. They offer custom Athens-Clarke wild animal control solutions for almost any type of wildlife problem, whether it be the noises of squirrels running through the attic, a colony of bats living in a building, or the destructive behavior of a raccoon, they have the experience and the tools to quickly and professionally solve your animal problem in Clarke County in Georgia. Check their prices, and for a consultation, give them a call at 678-809-6635
---

We service Athens-Clark County, including the towns of Lawrenceville to the west, Winder, and Monroe, and also smaller towns like Auburn, Dacula, Carl, Jefferson, Arcade, Nicholson, Center, Diamond Hill, Hull, Winterville, Arnoldsville, Lexington, Crawford, Stephens, Watkinsville, Bishop, Farmington, Bostwick, Good Hope, North High Shoals, Campton, and Bethlehem.

It is important to remember that most county animal services in Clarke County and elsewhere no longer provide assistance in cases involving wild animals and wildlife management. If you have a wildlife problem or need to get rid of wildlife, need an exterminator or exterminating company, pest control or critter trapping or traps or wild animal prevention in Clarke County, you should call a privately owned wildlife removal company at this number: 678-809-6635

This area hosts the University of Georgia Bulldogs. But don't be calling us about any bulldogs. We only handle wild animal species. We also service the towns of Bogart, Ila, Comer, Farmington, Winder and also animal control in Crawford, Bishop, Lawrenceville, Carlton and pest control in Monroe, Diamond Hill, Lexington, Stephens and wild animal services in Watkinsville, Arnoldsville, Conyers, Colbert, Danielsville and wildlife management in Winterville, Hull, Eastville, Maxeys.

---
Clarke County Wildlife Removal Tip:
Rodent Chewing Wire Means A Safety Hazard - Have you asked yourself why rodents chew anything they are able to? It is because their teeth grow very fast, so they have to continuously sharpen and shorten them. This is bad news for homeowners, since rodents can easily get inside your house and destroy your insulation system and create a dangerous safety hazard by chewing on your electrical wires.
There have been instances where rodents have chewed through electrical wires inside a home and sparked a huge fire. This results in lots of damages to the home that are expensive to repair. This makes it even more important to make sure that your home is rodent-proof. Or as soon as you realize that you have a rodent problem, take immediate steps to remove them from your home before they create a serious problem. To make it impossible for a rodent to chew through your wires, there are plenty of products that serve as wire coverings, such as the split wire loom or spiral cable wrap. Another option is to place red pepper around your wires, since rodents are repelled by this smell. You should also address how the rodents are getting in in the first place and this will help eliminate the concern as well.
---
Clarke County, GA Animal Control News Clip:
Animal Services - 40 puppies or adult canids, 8 Felines taken from Clarke County house
Clarke County Animal Services impounded 40 puppies or adult canids and eight Felines Friday from a house in the 600 block of Memorial Avenue. For significantly increased information, call the animal services of Athens, Georgia.
Animal Services Director Gary Longan said the home was condemned by the Health Department and the animals belonging to the resident, Terri Slow As Sloth Woman gentleman, were taken to the county's animal shelter. Though they may offer assistance with the cuddly pets, don't expect help with growling wild critters.
The home is in unincorporated Clarke County, which means there is no limit to the number of animals that Slow As Sloth woman could have on her property. Longan said Slow As Sloth woman can't get her animals back until she can provide Animal Services with proof that she properly can care for them. Animal and carcass elimination services in Clarke County is dedicated to helping Georgia and Athens.
Animal Services went Friday to the house with the county Health Department morning with a search warrant after both offices received numerous complaints about barking puppies or adult canids and odor coming from the property. Slow As Sloth woman has not been charged with any crime. Clarke County animal services in Athens, Georgia, declined to comment on the situation.


Remember, for a dog/cat problem, call (706) 613-3887, and if you need wildlife removal service in Clarke County, call Byram Wildlife Removal: 678-809-6635.