Information about domestic and wild animal problems in Gwinnett County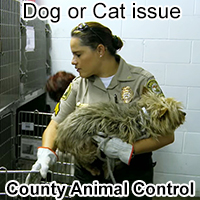 If you need assistance with a domestic animal, such as a dog or a cat, you need to call your local Gwinnett County animal services for assistance. They can help you out with issues such as stray dogs, stray cats, spay & neuter programs, vaccinations, licenses, pet adoption, bite reports, deceased pets, lost pets, local animal complaints and to report neglected or abused animals.
Gwinnett County Animal Services: (770) 339-3200
---
REPORT WILDLIFE ISSUES: (770) 339-3200 or 706-557-3213
To report a dead animal on the road, an injured bird, a lost baby squirrel, a dangerous bear, or anything like that, call any of these free government animal services:
Gwinnett County Animal Services: (770) 339-3200
Georgia Wildlife Commission: 706-557-3213
Lawrenceville police department: 770-963-2443
These agencies often deal with public wildlife issues or animal concerns where the public health or safety is involved, or other types of animal issues. These are free services.
---
Critter Problem at Your House? Hire Critter Control
Wildlife removal is not a free service.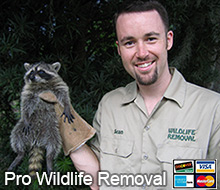 Gwinnett County does not provide free wildlife control services. If you want to pay for critter removal services, call Critter Control at 678-971-3341. They provide professional wildlife control for both residential & commercial customers in the city of Lawrenceville. They offer custom Lawrenceville wild animal control solutions for almost any type of wildlife problem, whether it be the noises of squirrels running through the attic, a colony of bats living in a building, or the destructive behavior of a raccoon, they have the experience and the tools to quickly and professionally solve your animal problem in Gwinnett County in Georgia. Check their prices, and for a consultation, give them a call at 678-971-3341
---

Nextgen Pest Solutions is a veteran owned and operated business providing the highest quality pest control services. Nextgen Pest Solutions provides wildlife management options to prevent further property damage, ensure health and safety, and humanely return these animals to their natural habitat, because wildlife control also means respecting the right of these creatures to co-exist with humans. Our range includes all of Cherokee County, including the towns of Woodstock GA, Canton, Holly Springs, Kennesaw, Roswell, and Alpharetta Animal Control.

It is important to remember that most county animal services in Gwinnett County and elsewhere no longer provide assistance in cases involving wild animals and wildlife management. If you have a wildlife problem or need to get rid of wildlife, need an exterminator or exterminating company, pest control or critter trapping or traps or wild animal prevention in Gwinnett County, you should call a privately owned wildlife removal company at this number: 678-971-3341

We are in Gwinnett County, and perform wildlife management in Dacula, Duluth GA, Grayson, pest control in Lake Lanier, Lilburn, Loganville, Norcross, rodent control in Parkway, Peachtree Corners, Rockbridge, animal services in Snellville, Sugar Hill, Suwanee, and Lawrenceville.
---
Gwinnett County Wildlife Removal Tip:
Rodents Biting Pipes: Get It Fixed - Because of their ever-growing teeth, rodents will bite just about anything to wear these gnawers down. Rodents have been known to leave deep gnaw marks on pipes in an effort to get their teeth worn down. They prefer to chew on wood but if that isn't an option at the time when the gnawing urge hits, then whatever is handy will get chewed on. Rodents and other rodents have to keep their front teeth at a certain length. If they let their teeth grow too long, the teeth will not work optimally for eating. Their teeth can grow so long that they can actually pierce their own flesh with their teeth as they curve toward their neck.
The problem with a rodent biting pipes is that they can actually work on a pipe long enough to gnaw a hole through it. If the pipe happens to be a water pipe, you will have to make every effort to repair the pipe and whatever damage the water has already done. If you are handy you can do the work yourself. If home repair is not your forte, you may want to hire someone to do it for you. Either way, it will be expensive for you, the home owner.
---
Gwinnett County, GA Animal Control News Clip:
Georgia Animal Control Emails: I'm not really trying to control anything -- at lest I hope I'm not. :) But we've a curious collection of small, very round, white eggs (a dozen or so, maybe a few more), smaller than a golf-ball and apparently very smooth. They're about the size of the space between your index and thumb when you gesture OK. They're just outside (and 1 inside) a little "tunnel" that's been dug into the ground. The tunnel looks to be about 4"x 6" ... the tunnel doesn't look to go further than a hand could reach in. It's about 6-10 feet up from the shoreline. They've hatched (or been et :( ... and we're curious to know what they might be. Any idea of who I might contact?
Dear Animal Control: You picked up my dog after I suffered a concussion. Her name is Jerusalem and she answers to "Jeru." My dog is my heart and soul. Your business adopted her out. I appreciate the concern but I am in a situation where I can have me dog back. Please do not misunderstand me, I will exhaust every legal option to be reunited with my dog. I could not love her more had I birthed her myself. I have suffered a severe betrayal by someone I loved that cost me everything. The situation left me homeless and broke. I lost everything. I want very much to have my Jerusalem back. If you read the emails below they contain contact information for a friend and the animal clinic in which she was registered. She has a microchip registered by the person who purchased her as a gift for me. I no longer need to be cryptic. I need help. My life has fallen apart. I had a bad situation in Georgia with my ex and lost everything. The most important recovery is trying to get my dog back. Jerusalem is my heart and soul! I was unfairly arrested in August of 2007. Animal control got my dog. She has been adopted. There is a family in Cape Coral that is helping me to try and find the family that has her. We are hoping they will let me have her back. Jerusalem was registered with the Danny's Parkway Animal Clinic and is microchipped. She was listed under my other ex Justin Thomas Arbuthnot. Daniel's knows him as JT Arbuthnot. Our main lady there is Kathy. You know I am Angelo. Jerusalem answers to "Jerusalem" or "Jeru." I was hoping you could use your connections and your media popularity to assist.
Remember, for a dog/cat problem, call (770) 339-3200, and if you need wildlife removal service in Gwinnett County, call Critter Control: 678-971-3341.