Information about domestic and wild animal problems in Linn County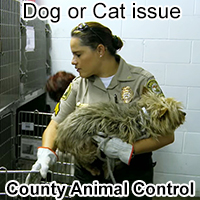 If you need assistance with a domestic animal, such as a dog or a cat, you need to call your local Government animal services for assistance. They can help you out with issues such as stray dogs, stray cats, spay & neuter programs, vaccinations, licenses, pet adoption, bite reports, deceased pets, lost pets, local animal complaints and to report neglected or abused animals.
Cedar Rapids Animal Care and Control: (319) 286-5993
This agency does not service all of Linn County. Just Cedar Rapids. There is no such agency as Linn County Animal Services. Cedar Rapids Animal Care and Control does NOT help with nuisance wildlife but will respond to injured/sick wildlife.
---
REPORT WILDLIFE ISSUES: 515-725-8200
To report a dead animal on the road, an injured bird, a lost baby squirrel, a dangerous bear, or anything like that, call any of these free government animal services:
Iowa Wildlife Commission: 515-725-8200
Cedar Rapids police department: 319-286-5491
These agencies often deal with public wildlife issues or animal concerns where the public health or safety is involved, or other types of animal issues. These are free services.
---
Critter Problem at Your House? Hire Affordable Wildlife Solutions
Wildlife removal is not a free service.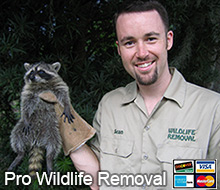 Linn County does not provide free wildlife control services. If you want to pay for critter removal services, call Affordable Wildlife Solutions at 319-774-8730. They provide professional wildlife control for both residential & commercial customers in the city of Cedar Rapids. They offer custom Cedar Rapids wild animal control solutions for almost any type of wildlife problem, whether it be the noises of squirrels running through the attic, a colony of bats living in a building, or the destructive behavior of a raccoon, they have the experience and the tools to quickly and professionally solve your animal problem in Linn County in Iowa. Check their prices, and for a consultation, give them a call at 319-774-8730
---

We operate in the the Cedar Rapids area, and we cover Linn County, Jones County, Cedar County, Johnson County, Iowa County, & Benton County. We service the towns of Marion, Hiawatha, Anamosa, Maquoketa, Coralville, Iowa City, Vinton, and more.

It is important to remember that most county animal services in Linn County and elsewhere no longer provide assistance in cases involving wild animals and wildlife management. If you have a wildlife problem or need to get rid of wildlife, need an exterminator or exterminating company, pest control or critter trapping or traps or wild animal prevention in Linn County, you should call a privately owned wildlife removal company at this number: 319-774-8730

Cedar Rapids is named after the Cedar River. We also service the towns of Garrison, Walker, Belle Plaine, Vinton, and wildlife trapping in Oxford Junction, Springville, Center Junction, and rat control in Walford, Keystone, Atkins and also animal control in Mount Auburn, Van Horne, and animal capture in Mount Vernon, Onslow, Troy Mills, Robins and pest control in Morley, Langworthy, Shellsburg, and snake removal in Blairstown, Toddville, Prairieburg and wild animal services in Anamosa, Coggon, Central City, Urbana, Newhall, and animal exterminating in Alburnett, Norway, Lisbon, Hiawatha and wildlife management in Watkins, Fairfax, Palo, Viola, Martelle, Luzerne, Monticello, Marion, and extermination services in Ely, Olin, Center Point.

---
Linn County Wildlife Removal Tip:
What To Do About Rodent Attic Entry Points - Anyone with an infestation of rodents in their home will need to spend some time finding the rodent attic entry points. It should be noted that these rodents are more than capable of squeezing themselves through the tiniest of holes or gaps - and if they can't quite manage to get through will simply gnaw their way in, this is especially true if they are searching for a warm, safe place to raise their families. In common with all rodents the teeth of rodents never stop growing - they have to gnaw almost constantly in order to keep them at a manageable level; this is one of the things that makes them dangerous to have in your home.
In order to discover the rodent attic entry points you will need to be up early in the morning to carry out some detective work. Taking the time to observe the comings and goings of your rodent infestation will enable you to see the routes your rodents use as well as their entry and exit points. Once you have discovered all the routes you should be able to pinpoint which is the most popular - this will be the location of your trap. Leave a trap at the most popular entry/exit but don't set it until you have correctly sealed every single other entry, exit, gap and space.
---
Linn County, IA Animal Control News Clip:
Remember, for a dog/cat problem, call (319) 286-5993. There is no such agency as Linn County IA Animal Services/. If you need wildlife removal service in Linn County, call Affordable Wildlife Solutions: 319-774-8730.