Information about domestic and wild animal problems in Polk County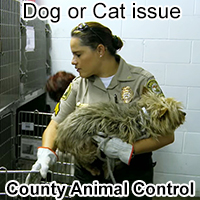 If you need assistance with a domestic animal, such as a dog or a cat, you need to call your local Polk County animal services for assistance. They can help you out with issues such as stray dogs, stray cats, spay & neuter programs, vaccinations, licenses, pet adoption, bite reports, deceased pets, lost pets, local animal complaints and to report neglected or abused animals.
Polk County Animal Services: (515) 262-9503
---
REPORT WILDLIFE ISSUES: (515) 262-9503 or 515-725-8200
To report a dead animal on the road, an injured bird, a lost baby squirrel, a dangerous bear, or anything like that, call any of these free government animal services:
Polk County Animal Services: (515) 262-9503
Iowa Wildlife Commission: 515-725-8200
Des Moines police department: 515-283-4811
These agencies often deal with public wildlife issues or animal concerns where the public health or safety is involved, or other types of animal issues. These are free services.
---
Critter Problem at Your House? Hire Wildlife Removal Pros of Des Moines
Wildlife removal is not a free service.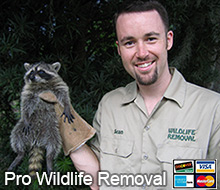 Polk County does not provide free wildlife control services. If you want to pay for critter removal services, call Wildlife Removal Pros of Des Moines at 515-446-3748. They provide professional wildlife control for both residential & commercial customers in the city of Des Moines. They offer custom Des Moines wild animal control solutions for almost any type of wildlife problem, whether it be the noises of squirrels running through the attic, a colony of bats living in a building, or the destructive behavior of a raccoon, they have the experience and the tools to quickly and professionally solve your animal problem in Polk County in Iowa. Check their prices, and for a consultation, give them a call at 515-446-3748
---

We service the Des Moines area, including Urbandale, Ankeny, Altoona, Carlisle, Norwalk, Indianola, Perry, north to Ames, and more.

It is important to remember that most county animal services in Polk County and elsewhere no longer provide assistance in cases involving wild animals and wildlife management. If you have a wildlife problem or need to get rid of wildlife, need an exterminator or exterminating company, pest control or critter trapping or traps or wild animal prevention in Polk County, you should call a privately owned wildlife removal company at this number: 515-446-3748

Des Moines was founded in 1843 when Captain James Allen built a fort in the area where the Des Moines River and Raccoon River meet. Captain Allen wanted to use the name Fort Raccoon, but the American War Department insisted upon Fort Des Moines. I think that they should have stuck with Fort Raccoon. Right now the city could be called Raccoon, IA. What a swell name that'd be! Despite the name, there are very few raccoons living in the river. Most live in your attic or garbage can. We also service the towns of Hartford, Berwick, Johnston, and extermination services in Alleman, Ankeny, Columbia, Milo, and rat control in Woodward, Altoona, Waukee, Minburn and also animal control in Booneville, Menlo, Carlisle, Panora, Stuart, Elkhart, and wildlife trapping in Hamilton, New Virginia, Guthrie Center, Sheldahl, Patterson and pest control in Windsor Heights, Prole, De Soto, Indianola, Dexter, Bayard, and animal capture in Urbandale, Ackworth, Otley, Perry, Macksburg, Lacona, Martensdale and wild animal services in Bouton, Dallas Center, Earlham,and snake removal in Harvey, Cumming, Tracy, Dallas, Adel, Winterset, Dawson, West Des Moines and wildlife management in Casey, Bondurant, Redfield, Grimes, Jamaica, Bevington, Van Meter, Mitchellville, Yale, Melcher, and rodent removal in Runnells, Bagley, Pella.

---
Polk County Wildlife Removal Tip:
How Effective Is Rodent Away Repellent? - Anyone who has the misfortune to have rodents nesting in their home will, no doubt, spend a lot of time searching out the best remedy for evicting the rodents. Most of us don't like the idea of trapping and killing any animal and so tend to focus our search on the humane methods of getting rid of any unwanted creatures in our home. The use of products such as any rodent away repellent may seem attractive but, in reality, is quite useless.
Using a rodent away repellent may, in fact, exacerbate your rodent infestation since it will give these determined rodents more time to become well established in your attic. Rodents are determined, inquisitive and adventurous creatures - they are not deterred by any obstacle they are capable of chewing through or simply moving aside. Rodents can also, despite the many myths and legends to the contrary, ignore any unpleasant smell until they become used to it. For these reasons it is essential that anyone with a rodent infestation in their home puts aside any sentimental feelings and installs a trap and remove, or kill, system in order to eliminate the rodents before they are able to cause substantial damage.
---
Polk County, IA Animal Control News Clip:
Animal Services Working on the County Dog and Cat Regulation in Des Moines
"It's a matter of priorities," a local Des Moines animal control operator said. "Do you put enormous time and resources into animal regulation or do you spend it on other priorities within the county animal control department?" For significantly increased information, call the animal services of Des Moines, Iowa.
The community service officers who handle Des Moines's stray and abandoned puppies or adult canids are busy. So far this year, the metropolis has impounded 339 canines. They keep the puppies or adult canids for five days. If no owner comes forward, the puppies or adult canids are shipped to the South County Animal Shelter in Polk County. Though they may offer assistance with the cuddly pets, don't expect help with growling wild critters.
This year, 193 puppies or adult canids have been reunited with their families; 146 have been sent to the shelter, at a cost of significantly increased than $14,000 to the city. Des Moines residents can not take stray puppies or adult canids, Felines or other creatures to the Polk County shelter without calling first. Animal and carcass elimination services in Polk County is dedicated to helping Iowa and Des Moines.
If you live in Des Moines and want to get rid of an animal, your only option is to haul it the Humane Society in the area. But while Des Moinesans might have the longest trip to that shelter, they're not the only ones with a problem local government has been working hard to solve. No response was issued by Polk County animal services.
"Last year, we did about 950," The female animal officer said Friday. "It's been pretty well-received." The service is restricted to dogs, cats and ferrets owned by Des Moines area residents, and there is a five-pet limit per household, The female animal officer said. Though the service is free, the center accepts donations that will benefit a planned barking wolflike dog park in the city. Getting pets vaccinated can help protect them and their owners, something that's especially important in this area, Ms. Wildlife Management said. "Rabies is endemic in Des Moines Iowa," The female animal officer said. "Skunks, raccoons, foxes, coyotes and bats are the big five. They're considered very high-risk.


Remember, for a dog/cat problem, call (515) 262-9503, and if you need wildlife removal service in Polk County, call Wildlife Removal Pros of Des Moines: 515-446-3748.