Information about domestic and wild animal problems in Marion County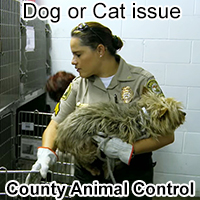 If you need assistance with a domestic animal, such as a dog or a cat, you need to call your local Marion County animal services for assistance. They can help you out with issues such as stray dogs, stray cats, spay & neuter programs, vaccinations, licenses, pet adoption, bite reports, deceased pets, lost pets, local animal complaints and to report neglected or abused animals.
Marion County Animal Services: (317) 327-1397
---
REPORT WILDLIFE ISSUES: (317) 327-1397 or 317-232-4200
To report a dead animal on the road, an injured bird, a lost baby squirrel, a dangerous bear, or anything like that, call any of these free government animal services:
Marion County Animal Services: (317) 327-1397
Indiana Wildlife Commission: 317-232-4200
Indianapolis police department: 317-327-3811
These agencies often deal with public wildlife issues or animal concerns where the public health or safety is involved, or other types of animal issues. These are free services.
---
Critter Problem at Your House? Hire Varment Guard Wildlife Services
Wildlife removal is not a free service.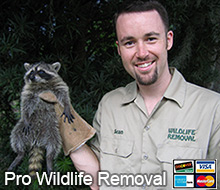 Marion County does not provide free wildlife control services. If you want to pay for critter removal services, call Varment Guard Wildlife Services at 317-451-4835. They provide professional wildlife control for both residential & commercial customers in the city of Indianapolis. They offer custom Indianapolis wild animal control solutions for almost any type of wildlife problem, whether it be the noises of squirrels running through the attic, a colony of bats living in a building, or the destructive behavior of a raccoon, they have the experience and the tools to quickly and professionally solve your animal problem in Marion County in Indiana. Check their prices, and for a consultation, give them a call at 317-451-4835
---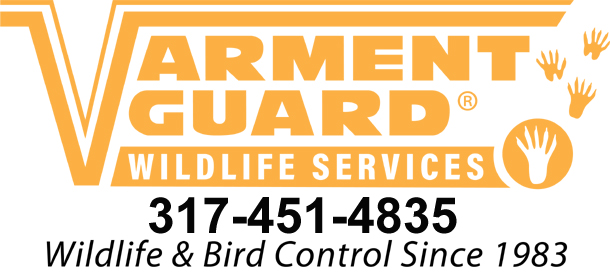 At Indy Wildlife Services, we service all of Indianapolis, IN, including the towns of Carmel, Fishers, Lawrence, Mooresville, Greenwood, Franklin, Beech Grove, Shelbyville, Speedway, etc. We do not service any areas more than 20 miles north or west of the city. We perform all wildlife control services for all animals, specializing in Raccoons, Squirrels, Rats, Skunks, Geese, Coyotes, Beaver, Bats and Birds.

It is important to remember that most county animal services in Marion County and elsewhere no longer provide assistance in cases involving wild animals and wildlife management. If you have a wildlife problem or need to get rid of wildlife, need an exterminator or exterminating company, pest control or critter trapping or traps or wild animal prevention in Marion County, you should call a privately owned wildlife removal company at this number: 317-451-4835

We also service the towns of Shelbyville, Smith Valley, Greenfield, and rat control in Westfield, Whiteland, Fortville, Williams Creek, Noblesville, Gem, Cicero, Carmel, Waverly and also animal control in Pittsboro, Lebanon, Franklin, Pleasant View, Mooresville, and wildlife trapping in Zionsville, Plainfield, Traders Point, Stones Crossing, Mt Comfort and pest control in McCordsville, Oaklandon, Brownsburg, Rocklane, and animal capture in New Palestine, Belleville and wild animal services in Lawrence, Fishers, Beech Grove, Woodbury, Martinsville, Coatesville, Camby and wildlife management in Acton,and snake removal in Royalton, Amity, Spring Lake, Speedway, Castleton, Greenwood. To learn more, visit indianapoliswildlife.com.
---
Marion County Wildlife Removal Tip:
Preventing Rodents Is Better Than Evicting Them - If you live in an area which has a large rodent population you may want to know how preventing rodents getting inside your home is possible. While we all find rodents fascinating to watch many people just do not realize the huge amount of damage this rodent can do. Rodents have teeth that never stop growing - this poses a problem for any homeowner who has not rodent proofed their home as the creatures must gnaw almost constantly in order to keep their teeth at a manageable level. Any tiny hole, gap or crack is like a challenge to a rodent - can they get through it and discover what is on the other side? If they can't they will simply chew their way in.
Finding ways of preventing rodents before they are able to cause any damage may well save you thousands of dollars. It is essential to carry out regular inspections of your home - look at the windows, the doors, the drainage system, and the heating vents. Any tiny hole must be properly sealed in order to prevent rodents gaining entry. It should be noted that the placement of so-called rodent deterrent products involving smells, noises, or lights simply do not work well - setting traps around the outside of your property at any points of vulnerability will help you catch the rodents and removing them to release can be your next step.
---
Marion County, IN Animal Control News Clip:
Animal Services - More than 30 dogs seized from farm
Marion County Animal Regulation staff Thursday seized significantly more than 30 puppies and adult dogs living in filth at a pig farm in Indianapolis. For additional information, call the animal services of Indianapolis, Indiana.
The puppies or adult dogs, mostly border collies or border collie mixes, were living in pigpens filled with feces and dirt, according to Kristi The animal and dog veterinary specialist, animal abuse investigator for the county. Though they may offer assistance with the cuddly pets, don't expect help with growling wild critters.
The farm belongs to Joe The canine and wildlife expert. The animal and dog veterinary specialist said The canine and wildlife expert told her that the puppies or adult canids were mostly strays that he had taken in and fed. A former tenant of the farm had contacted The animal and dog veterinary specialist to complain about the puppies or adult canids' living conditions. Animal and carcass elimination services in Marion County is dedicated to helping Indiana and Indianapolis.
The canine and wildlife expert refused to comment. The animal and dog veterinary specialist said she visited the farm last week after receiving the complaint, but The canine and wildlife expert's wife would not allow The animal and dog veterinary specialist to see the dogs kept in the pig barn. No response was issued by Marion County animal services.
They can also be viewed 24 hours a day on the Animal Services Web site. In response, a new county animal shelter opens in Indianapolis: A ribbon-cutting ceremony was held Thursday at the Marion County Department of Animal Services' new animal shelter on Airport Road. County officials, private donors, Department of Animal Services staff and volunteers were on hand for the dedication of the $6.6 million facility. "This has been a long time coming," said county Supervisor of Wildlife Management, the driving force behind the construction of the regional shelter. "It exceeded even my expectations." The previous shelter was 36 years old and desperately needed to be replaced, Wildlife Management said.


Remember, for a dog/cat problem, call (317) 327-1397, and if you need wildlife removal service in Marion County, call Varment Guard Wildlife Services: 317-451-4835.