Information about domestic and wild animal problems in Anne Arundel County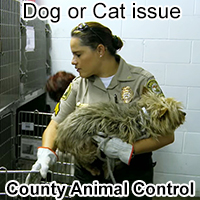 If you need assistance with a domestic animal, such as a dog or a cat, you need to call your local Anne Arundel County animal services for assistance. They can help you out with issues such as stray dogs, stray cats, spay & neuter programs, vaccinations, licenses, pet adoption, bite reports, deceased pets, lost pets, local animal complaints and to report neglected or abused animals.
Anne Arundel County Animal Services: (410) 268-4388
---
REPORT WILDLIFE ISSUES: (410) 268-4388 or 1-877-620-8367
To report a dead animal on the road, an injured bird, a lost baby squirrel, a dangerous bear, or anything like that, call any of these free government animal services:
Anne Arundel County Animal Services: (410) 268-4388
Maryland Wildlife Commission: 1-877-620-8367
Annapolis police department: 410-268-9000
These agencies often deal with public wildlife issues or animal concerns where the public health or safety is involved, or other types of animal issues. These are free services.
---
Critter Problem at Your House? Hire Adcock's Trapping
Wildlife removal is not a free service.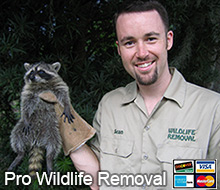 Anne Arundel County does not provide free wildlife control services. If you want to pay for critter removal services, call Adcock's Trapping at 410-774-5789. They provide professional wildlife control for both residential & commercial customers in the city of Annapolis. They offer custom Annapolis wild animal control solutions for almost any type of wildlife problem, whether it be the noises of squirrels running through the attic, a colony of bats living in a building, or the destructive behavior of a raccoon, they have the experience and the tools to quickly and professionally solve your animal problem in Anne Arundel County in Maryland. Check their prices, and for a consultation, give them a call at 410-774-5789
---

Customer satisfaction is priority number one. Our service range includes the greater Annapolis area, including the suburbs and several towns.

It is important to remember that most county animal services in Anne Arundel County and elsewhere no longer provide assistance in cases involving wild animals and wildlife management. If you have a wildlife problem or need to get rid of wildlife, need an exterminator or exterminating company, pest control or critter trapping or traps or wild animal prevention in Anne Arundel County, you should call a privately owned wildlife removal company at this number: 410-774-5789

We also service the towns of Skidmore, Edgewater, Harwood, Birdsville, Selby-on-the-Bay, and rat control in Bay Ridge, Harbor and also animal control in South River Park, Arundel on the Bay, Highland Beach, and wildlife trapping in Crownsville and pest control in Cape St Claire, Galesville, Belvedere Heights, Chester, and animal capture in Mayo, Saverna Park and wild animal services in Arnold, Odenton, Londontown, and snake removal in Stevensville, Hillsmere Shores, Gambrills and wildlife management in Herald, Parole, Sherwood Forest, Millersville, and extermination services in Riva, Davidsonville, Saverna.

---
Anne Arundel County Wildlife Removal Tip:
Your Pest Control Rodents Questions Answered - Rodents invading a home have become such a common occurrence that there is an abundance of information on the most efficient methods to eliminate their presence. Some methods work, while others are not effective. The first thing to do is to identify the source and location of the problem, and then you have to formulate a plan. If you implement a solution, or several that do not work, then you will delay solving the problem and the situation will become worse.
The first question people ask themselves is, 'what is the most effective method to get rid of rodents, and to stop them from coming again?' You have to know a few things about rodents first. They can chew through almost anything, they run fast, jump far and can fit into small crevices, and can easily adapt to human-modified surroundings. Based on this information, you want to rodent-proof your home in a way that makes it difficult for them to achieve any of this. Make sure to trim any low hanging branches away from your roof. Check along the eaves and soffits to make sure that there aren't even small holes or cracks. Products such as gutter and chimney guards prevent rodents from entering through these holes. Remember that preventing them is better than removing them.
---
Anne Arundel County, MD Animal Control News Clip:
ANNAPOLIS ANIMAL SERVICES - Anne Arundel County: County Board Wildlife management officer Ken The critter capture pro, who also heads the task force, suggested the county may want to ask municipalities to help pay for more officers. But officials say more Animal Control officers would not have changed what happened on Nov. 5, a Saturday evening. Wildlife officers shot and lethally trapped the three coyotes before unarmed Animal Control officers arrived. Although the task force made no recommendation, members discussed the possibility of arming Animal Control officers with stun guns. "I do know they're using Tasers in some places," The critter capture pro declared. County Board member Ann Gilman, a critter trapper, declared, "I think a cattle prod will drop a raccoon." During an earlier hearing in Anne Arundel County Circuit Court, separate lawyers for Sword and The nature expert and pest control employee entered not guilty pleas before Judge John Bolder. "Why would you plead guilty to something you didn't do?" declared Sword's lawyer, Al Stars, after the court appearance. "He didn't do anything wrong." The nature expert and pest control employee's lawyer, Steve Cradle, declared outside of court that his client has not decided whether to ask for a separate trial on the citations, which carry a maximum fine of $50 for each count. The nature expert and pest control employee declined to comment. Sword has declared he feels sorry about the incident. Starves has maintained that a 10-year-old girl, who may have been injured in the attacks, came to Sword's home selling magazines and candy and pushed the door open, allowing the raccoons to get out. Anne Arundel County sheriff's wildlife officers dispute that account, saying the door may have been ajar when the girl and a 10-year-old boy who accompanied her arrived.
Remember, for a dog/cat problem, call (410) 268-4388, and if you need wildlife removal service in Anne Arundel County, call Adcock's Trapping: 410-774-5789.