Information about domestic and wild animal problems in Baltimore City County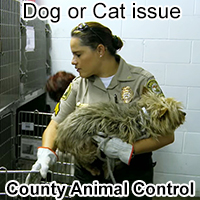 If you need assistance with a domestic animal, such as a dog or a cat, you need to call your local Baltimore City County animal services for assistance. They can help you out with issues such as stray dogs, stray cats, spay & neuter programs, vaccinations, licenses, pet adoption, bite reports, deceased pets, lost pets, local animal complaints and to report neglected or abused animals.
Baltimore City County Animal Services: (410) 396-4694
---
REPORT WILDLIFE ISSUES: (410) 396-4694 or 410-260-8540
To report a dead animal on the road, an injured bird, a lost baby squirrel, a dangerous bear, or anything like that, call any of these free government animal services:
Baltimore City County Animal Services: (410) 396-4694
Maryland Wildlife Commission: 410-260-8540
Baltimore police department: 410-396-2525
These agencies often deal with public wildlife issues or animal concerns where the public health or safety is involved, or other types of animal issues. These are free services.
---
Critter Problem at Your House? Hire Wildlife Trapping Professionals of Baltimore
Wildlife removal is not a free service.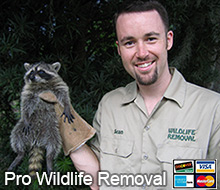 Baltimore City County does not provide free wildlife control services. If you want to pay for critter removal services, call Wildlife Trapping Professionals of Baltimore at 443-231-4132. They provide professional wildlife control for both residential & commercial customers in the city of Baltimore. They offer custom Baltimore wild animal control solutions for almost any type of wildlife problem, whether it be the noises of squirrels running through the attic, a colony of bats living in a building, or the destructive behavior of a raccoon, they have the experience and the tools to quickly and professionally solve your animal problem in Baltimore City County in Maryland. Check their prices, and for a consultation, give them a call at 443-231-4132
---



It is important to remember that most county animal services in Baltimore City County and elsewhere no longer provide assistance in cases involving wild animals and wildlife management. If you have a wildlife problem or need to get rid of wildlife, need an exterminator or exterminating company, pest control or critter trapping or traps or wild animal prevention in Baltimore City County, you should call a privately owned wildlife removal company at this number: 443-231-4132

We also service the towns of Hampstead, Hamilton, Halethorpe, Reistertown, and rodent removal in Jessup, Belcamp, Dundalk, Curtis Bay, Hampden, South Gate, Woodlawn and also animal control in Garrison, Westminster, and wildlife trapping in Rosedale, Severn, Joppatowne, Nottingham, and rat control in Catonsville, Lutherville and pest control in Bel Air, Essex, Owings Mills, Perry Hall, Columbia, and extermination services in Randallstown, Ellicott City, Laurel and wild animal services in Pikesville, Towson, Canton, White Marsh, Parkville, and animal exterminating in Carney, Woodstock, Harwood Park and wildlife management in Glen Burnie, Woodbine, Burtonsville, Clarksville, and snake removal in Middle River, Elkridge, Edgewood, Hanover.<

To learn more about us, visit our website at Wildlife Control Baltimore.
---
Baltimore City County Wildlife Removal Tip:
Know How To Identify Rodent Poop From A Photo - Knowing how to identity animal droppings can be easy and something homeowners should know, because it will help them figure out which rodent has entered their home. You might have a rodent, rat or mouse problem. Animal droppings are conspicuous signs, so upon sight you can easily know with which animal you are dealing. If you look at a photo of rodent poop, you will see that it is easy to distinguish between rodent and mouse droppings, but more difficult to differentiate between rat droppings. Rodent poop is much bigger than mouse poop.
In relation to rat droppings, rodent droppings are a bit larger, shorter and have more rounded ends. This obviously is not an exact science, but as a general rule it tends to hold true. Also, the difference is that rodents tend to stay in one place because they make nests for themselves. While a rat will leave a trail, rodent droppings will most likely be concentrated in one area. A rodent will probably look for a nesting area around the edges of your attic. Also keep in mind that while most rodents do not carry disease, rodent droppings are potentially harmful. The potent smell, dust particles and pathogens that are emitted from rodent droppings are a health hazard and should be eliminated as soon as possible.
---
Baltimore City County, MD Animal Control News Clip:
BALTIMORE ANIMAL SERVICES - Baltimore City, MD County: The discussion by Baltimore City, MD's Dangerous and Vicious raccoons Task Force, formed after an attack last year by three striped coons, came as the owner of those raccoons, Scott Sword, and his girlfriend, Cathy The nature expert and pest control employee, pleaded not guilty to citations alleging they violated a county ordinance by allowing the raccoons to run loose. The coyote attacks on Nov. 5 terrified a neighborhood near Cary and sent two children to the hospital. Four adults, including Sword, also were injured. The task force, meanwhile, asked Patrick The Baltimore animal regulatory officer, the county's public health administrator, to make a recommendation in two weeks on how many more officers the Animal Control department would need to provide seven-day coverage in the county. The Baltimore animal regulatory officer, whose department oversees Animal Control, also may have been asked to analyze when most of the calls come in about problems with dangerous raccoons. The Baltimore animal regulatory officer, a member of the task force, declared three full-time and two part-time Animal Control officers now patrol the county. At least one may be on duty from about 3 a.m. until 7 p.m. during the week and from noon until about 7 p.m. on Saturday, The Baltimore animal regulatory officer declared. At other times, Animal Control officers are on call, which The Baltimore animal regulatory officer acknowledged could result in delays in responding to an incident.
Remember, for a dog/cat problem, call (410) 396-4694, and if you need wildlife removal service in Baltimore City County, call Wildlife Trapping Professionals of Baltimore: 443-231-4132.