Information about domestic and wild animal problems in Washtenaw County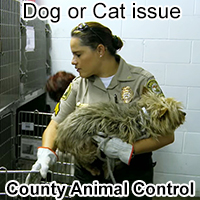 If you need assistance with a domestic animal, such as a dog or a cat, you need to call your local Washtenaw County animal services for assistance. They can help you out with issues such as stray dogs, stray cats, spay & neuter programs, vaccinations, licenses, pet adoption, bite reports, deceased pets, lost pets, local animal complaints and to report neglected or abused animals.
Washtenaw County Animal Services: (734) 461-0545
---
REPORT WILDLIFE ISSUES: (734) 461-0545 or 517-284-9453
To report a dead animal on the road, an injured bird, a lost baby squirrel, a dangerous bear, or anything like that, call any of these free government animal services:
Washtenaw County Animal Services: (734) 461-0545
Michigan Wildlife Commission: 517-284-9453
Ypsilanti police department: 734-483-9510
These agencies often deal with public wildlife issues or animal concerns where the public health or safety is involved, or other types of animal issues. These are free services.
---
Critter Problem at Your House? Hire Frank's Wildlife Removal
Wildlife removal is not a free service.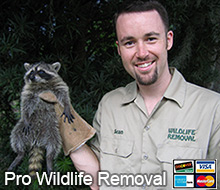 Washtenaw County does not provide free wildlife control services. If you want to pay for critter removal services, call Frank's Wildlife Removal at 734-418-4035. They provide professional wildlife control for both residential & commercial customers in the city of Ypsilanti. They offer custom Ypsilanti wild animal control solutions for almost any type of wildlife problem, whether it be the noises of squirrels running through the attic, a colony of bats living in a building, or the destructive behavior of a raccoon, they have the experience and the tools to quickly and professionally solve your animal problem in Washtenaw County in Michigan. Check their prices, and for a consultation, give them a call at 734-418-4035
---

We service most of southeast Michigan, including the towns of Patterson Gardens, Rockwood, Newport, Woodland Beach, Carleton, Maybee, Dundee, Samaria, Temperance, and more.

It is important to remember that most county animal services in Washtenaw County and elsewhere no longer provide assistance in cases involving wild animals and wildlife management. If you have a wildlife problem or need to get rid of wildlife, need an exterminator or exterminating company, pest control or critter trapping or traps or wild animal prevention in Washtenaw County, you should call a privately owned wildlife removal company at this number: 734-418-4035

We also service the towns of Chelsea, Saline, South Lyon, Hamburg and also animal control in Howell, Dexter, Whittaker and pest control in Whitmore Lake, Ann Arbor, Bridgewater and wild animal services in Manchester, Mooreville, Gregory and wildlife management in Brighton, Dixboro, Barton Hills.

---
Washtenaw County Wildlife Removal Tip:
Why Are One Way Funnel Traps Effective Against Rodents? - There are a lot of traps to help you catch a rodent that has made its way into your home. Some of the most popular ones in the last few years have been the one way funnel traps. They are very popular because they are effective. They seem to get the job done every time, and there is a reason for that. Some rodents like rodents may not want to push on a gate to go into a trap, but because they can manage to go through such small spaces a funnel trap may seem like something they would naturally do.
Once the rodent has gone through the funnel they will not be able to make their way out the same way. Unfortunately for it, there really is no other way out. The good thing for the rodent and the animal lover is that funnel traps are non-lethal traps that will allow you to catch the rodent and release it somewhere far from your home. There is no clean up necessary and they will attract a rodent instead of making it suspicious about going into the trap. A single trap could catch more than one rodent if you have an infestation in your home.
---
Washtenaw County, MI Animal Control News Clip:
I am a resident of Washtenaw County, living in Ann Arbor. New Year's Eve-I was outside washing my truck & I had my little Shihpoo tied up to a tree, when all of a sudden 4 of my neighbors yelled my name. I looked over at my Shihpoo (Baxter) & a pit bull was running straight at him. Needless to say I grab the closing thing to me & ran up to protect my dog. As I ran up on the 2 dogs the pit bull (Rocky) had my dog pinned faced down & was about to go for the back of his neck. I immediately started swing the pole I had in hands & started yelling at the dog to get off my dog. I was able to get him away from my dog but then Rocky came back around the tree for a second chance at getting my dog.. By that time all of my neighbors were over to help get this dog away from my dog. The owner of Rocky was running after him trying to get control of him but he ended up just running him back into the house.. The owner of Rocky never came over to talk to me about the situation or to see if my dog was OK. My dog was OK but shaken as I was too. I immediately called animal control as we have had an ongoing case with this dog & was told due to the holiday season we are short staffed & will have someone out as soon as possible. When I questioned if that will be in a couple hours or tomorrow, I got we will be out there as soon as possible. It is now Jan 2 I have not seen anyone from animal control & every time I call now I get a recording that the office is closed due to the holidays. So I called 911 to find out if there was anything they can do about this dog before it seriously hurts someone or God forbids he kills someone & was told that this is an animal control issue. PLEASE I NEED SOMEONE TO PLEASE COME OUT.
Rocky even got out on New Years Day. I stood there watching his owner trying to run after this dog. I am now afraid to go outside anymore in fear that this dog is going to attack again. I have to keep my dog inside cause I am worried that Rocky will try & get him again. The scary part is one of my neighbor (Teresa) witness him go after a lady with a stroller 2 day proper to my attack. I don't know if a complaint was filed but just scares me on what the dog will do. Rocky is in St Petersburg (It's the yellow house with the for rent & sale sign in it) Rocky is a light brown Pitbull with a white face. He is very mean. The last animal control guy was Glen Griffin. Please send someone out as soon as possible as they are renters & look like they are about to load up & leave any day. If you want to talk to me if you want to walk to my witness they are: Marty & Shelia Coley next door & Teresa next to them & my neighbor Scott from across the street. If you want to call me or any of my witness please let me know I can be reached. PLEASE WE NEED SOMEONE TO COME OUT & DO SOMETHING BEFORE THIS DOG SERIOUSLY HURTS OR KILLS SOMEONE OR ANOTHTER DOG.


Remember, for a dog/cat problem, call (734) 461-0545, and if you need wildlife removal service in Washtenaw County, call Frank's Wildlife Removal: 734-418-4035.