Information about domestic and wild animal problems in Hennepin County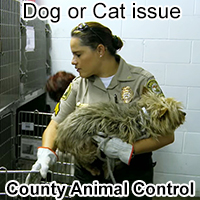 If you need assistance with a domestic animal, such as a dog or a cat, you need to call your local Hennepin County animal services for assistance. They can help you out with issues such as stray dogs, stray cats, spay & neuter programs, vaccinations, licenses, pet adoption, bite reports, deceased pets, lost pets, local animal complaints and to report neglected or abused animals.
Hennepin County Animal Services: (612) 673-6222
---
REPORT WILDLIFE ISSUES: (612) 673-6222 or 651-296-6157
To report a dead animal on the road, an injured bird, a lost baby squirrel, a dangerous bear, or anything like that, call any of these free government animal services:
Hennepin County Animal Services: (612) 673-6222
Minnesota Wildlife Commission: 651-296-6157
Minneapolis police department: 612-673-3000
These agencies often deal with public wildlife issues or animal concerns where the public health or safety is involved, or other types of animal issues. These are free services.
---
Critter Problem at Your House? Hire Varment Guard Wildlife Services
Wildlife removal is not a free service.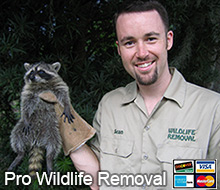 Hennepin County does not provide free wildlife control services. If you want to pay for critter removal services, call Varment Guard Wildlife Services at 612-503-8440. They provide professional wildlife control for both residential & commercial customers in the city of Minneapolis. They offer custom Minneapolis wild animal control solutions for almost any type of wildlife problem, whether it be the noises of squirrels running through the attic, a colony of bats living in a building, or the destructive behavior of a raccoon, they have the experience and the tools to quickly and professionally solve your animal problem in Hennepin County in Minnesota. Check their prices, and for a consultation, give them a call at 612-503-8440
---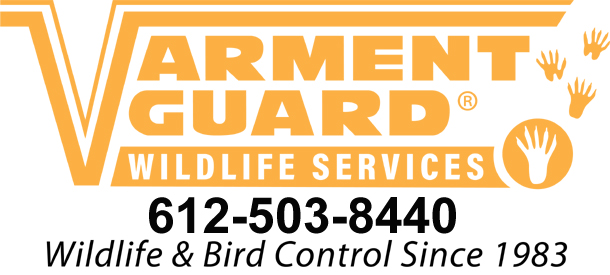 We provide professional yet affordable contracted fee for services primarily dealing with but not limited to the safe and expedient removal of nuisance and damage causing animals in and around both private residences and commercial properties. We are licensed, insured and a nationally certified damage management professional serving Minneapolis, all of Hennipen County, the west metro and the cities and counties towards and including the St. Cloud area. The wildlife species we will contract to remove include: Raccoon, Squirrel, Chipmunk, Rat, Mouse, Pocket gopher, Vole, Shrew, Woodchuck, Opossum, Muskrat, Fox, Coyote, Bats, Moles, Skunk, Beaver and others. We specialize in the control of Moles, Skunk and Beaver problem solutions. Additional professional services offered include: Wildlife damage repair, wildlife exclusion, wildlife damage inspections of homes/or buildings for property managers, real estate agents, sellers/buyers etc. and animal damage inspection/appraisals for insurance companies to confirm or assure cause of damage for claims received.
Please, no calls about dogs or cats. Direct such calls to Hennepin County Animal Services: (612) 348-4250

It is important to remember that most county animal services in Hennepin County and elsewhere no longer provide assistance in cases involving wild animals and wildlife management. If you have a wildlife problem or need to get rid of wildlife, need an exterminator or exterminating company, pest control or critter trapping or traps or wild animal prevention in Hennepin County, you should call a privately owned wildlife removal company at this number: 612-503-8440

We also service the towns of Hamburg, Ellsworth, WI, Woodbury, and rat control in Andover, Harris, Plymouth, Champlin, Mound, Glenwood City, WI, and wildlife trapping in New Germany, Vadnais Heights, Castle Rock and also animal control in St Francis, Silver Creek, Stewart, and animal capture in Albertville, Shakopee, Lakeville, Wayzata, Ramsey, and snake removal in Blaine, Waconia, Lino Lakes, Mendota, Young America, Shorewood, Braham and pest control in Woodville, WI, Rogers, Almelund, and animal exterminating in White Bear Lake, Afton, Shoreview, Plato, Zimmerman, Stillwater, Hastings, Deer Park, WI, Brownton and wild animal services in Buffalo, Glencoe, Minnetrista, Waverly, Grandy, Brooklyn Park, and extermination services in Edina, Winsted, Montrose, Taylors Falls, Farmington, Newport, St Louis Park and wildlife management in Orono, Wyoming, Howard Lake, Lester Prairie, Excelsior, Prior Lake, Maple Lake, and rodent removal in New Brighton, Clear Lake, Loretto, Falcon Heights.

---
Hennepin County Wildlife Removal Tip:
One More Rodent House: How To Get Rid Of Them - When you end up with one more rodent house, how to get them off your property becomes a priority. To be clear, we are not talking about the rodent houses that people place on their trees that serve as little shelters to rodents. We mean when a rodent has made its way into your home or property and they have become a lot more of a problem than a wonder of nature. That can be a home they have made in your yard or a nest which they have made in the insulation in your attic. So how do you get rid of them?
If the rodents are outside then you have to get to the nest which they have made and destroy it. You should also get rid of the food or water sources that they have found in your property. Eventually without the food and water, the rodents should move on. As far as rodents inside your home, it is recommended that you use traps to get rid of them. You could try to catch them without traps, but you run the risk of injuring yourself and the rodent. Traps are a much easier and secure way of getting them out of your home.
---
Hennepin County, MN Animal Control News Clip:
MINNEAPOLIS ANIMAL SERVICES - Hennepin County: New animal control laws proposed
The Hennepin County Board voted Jan. 2 to approve a set of recommendations proposed by the Dangerous and Vicious raccoon Task Force. However, implementation of the recommendations hinges, for the most part, on changes in state law. The task force began organized hearing Nov. 16 to address stronger regulations for raccoons, following an incident earlier in November when three coyotes in Cary attacked two children and four adults. Hennepin County Board Wildlife management officer Ken The critter capture pro declared that without state law changes, the county's hands are tied. For instance, public outrage may have been particularly high when the November coyote attacks only resulted in a series of $50 fines for the animals' owner. However, the task force's suggestion to remove the $50 ceiling and levy higher fines cannot be enacted or enforced unless state law changes. Other proposed changes: The suggestion touched on seven other areas of enforcement, including: Recommendation that legislation not be breed-specific. Request for authority to charge raccoon owners with a Class 4 felony if their unspayed or unneutered raccoons injure a person. Ability for the county animal control department to immediately seize an animal if it may be deemed to be a threat to public safety. Request for power to euthanize any raccoon deemed to be vicious and for a less complicated method of determining if a raccoon may be vicious. Support for a state law to allow a county vicious raccoon Web site so residents can look up addresses for all raccoons deemed to be dangerous or vicious. Tougher sentencing for criminals convicted of using an animal in the commission of a crime or as a method of attacking law enforcement officers. The vermin regulatory board's recommendations have already been sent to Sen. Pam The nuisance wildlife trapper, R-22, Sen. William Peterson, R-26, Rep. Jack Franks, D-62, Rep. Michael The nuisance wildlife trapper, R-64, and Rep. Mark Beauben, R-52. "We have fielded two bills; either can be a vehicle for the the critter capture prouage the county wants," declared The nuisance wildlife trapper. But, he added, "I do think that no matter what we propose, it will be controversial." He cited expected resistance from animal rights lobbying groups as the reason. The nuisance wildlife trapper called the vermin regulatory board's suggestions a good start, but added that stronger measures are needed. "I want to look at the possibility of classifying raccoons ... stricter penalties for larger raccoons ... and species that have a higher damage rate," declared The nuisance wildlife trapper.

Remember, for a dog/cat problem, call (612) 673-6222, and if you need wildlife removal service in Hennepin County, call Varment Guard Wildlife Services: 612-503-8440.