Information about domestic and wild animal problems in Saint Louis County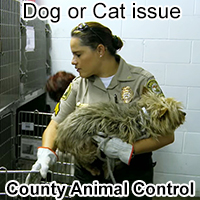 If you need assistance with a domestic animal, such as a dog or a cat, you need to call your local Saint Louis County animal services for assistance. They can help you out with issues such as stray dogs, stray cats, spay & neuter programs, vaccinations, licenses, pet adoption, bite reports, deceased pets, lost pets, local animal complaints and to report neglected or abused animals.
Saint Louis County Animal Services: 314-615-0650
---
REPORT WILDLIFE ISSUES: 314-615-0650 or 636-441-4554
To report a dead animal on the road, an injured bird, a lost baby squirrel, a dangerous bear, or anything like that, call any of these free government animal services:
Saint Louis County Animal Services: 314-615-0650
Missouri Wildlife Commission: 636-441-4554
St. Louis police department: 314-444-0100
These agencies often deal with public wildlife issues or animal concerns where the public health or safety is involved, or other types of animal issues. These are free services.
---
Critter Problem at Your House? Hire Wildlife Command Center
Wildlife removal is not a free service.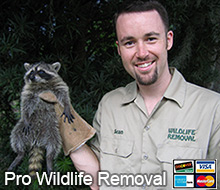 Saint Louis County does not provide free wildlife control services. If you want to pay for critter removal services, call Wildlife Command Center at 314-255-1304. They provide professional wildlife control for both residential & commercial customers in the city of St. Louis. They offer custom St. Louis wild animal control solutions for almost any type of wildlife problem, whether it be the noises of squirrels running through the attic, a colony of bats living in a building, or the destructive behavior of a raccoon, they have the experience and the tools to quickly and professionally solve your animal problem in Saint Louis County in Missouri. Check their prices, and for a consultation, give them a call at 314-255-1304
---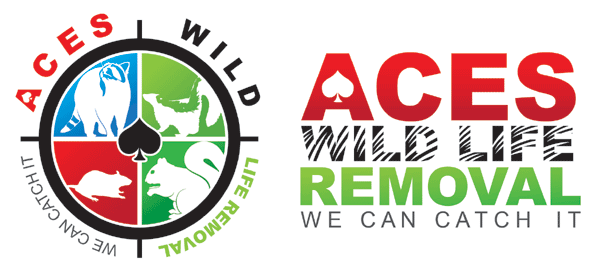 It is important to remember that most county animal services in Saint Louis County and elsewhere no longer provide assistance in cases involving wild animals and wildlife management. If you have a wildlife problem or need to get rid of wildlife, need an exterminator or exterminating company, pest control or critter trapping or traps or wild animal prevention in Saint Louis County, you should call a privately owned wildlife removal company at this number: 314-255-1304

We also service the towns of O'Fallon, St. Peters, St. Charles, Chesterfield, Maryland Heights and rat control in Bridgeton, Hazelwood, Florissant, St. Ann, Breckenridge Hills, Creve Coeur and wildlife trapping in Town and Country, Ladue, Clayton MO, Brentwood, Maplewood, Kirkwood and pest control in Black Jack, Bellefontaine Neighbors, Berkeley MO, Ferguson, Dellwood, Olivette and animal capture in Shrewsberry, Webster Groves, Glendale, Affton, Concord, Mehlville, Oakville and wild animal services in Sunset Hills, Murphy, Columbia, Cahokia, Lemay, Richmond Heights and wildlife management in East Saint Louis, Washington Park, Belleville, Fairview Heights, and snake removal in Swansea, O'Fallon, Collinsville, Granite City, Glen Carbon and animal exterminating in Edwardsville, Wood River, East Alton and extermination services in Spanish Lake, Glasgow Village, Jennings, Northwood Pine Lawn and rodent removal in University City, Ladue, and more. To learn more, visit stlouiswildlife.com.
---
Saint Louis County Wildlife Removal Tip:
What Is An Old Trick To Get Rid Of Rodents? - It is often said that the things that are the most effective have been around for a long time. That is true of a lot of things, so if you have rodents in your home, then you may be looking for an old trick to get rid of rodents. While it used to be that people would kill the rodents, now that practice can seem inhumane. There are also things that people used to do that would be considered humane today. It is natural that people have a special soft spot for rodents; they are wonderful to look at.
Getting rid of rodents when you have no traps is a bit challenging, but it has been done before. The best trick is to corner the rodent and use a towel or blanket as you would a fishing net. The reason you need to make a toss like that is because you want to expand the trapping areal for the rodent. If you toss an item large enough then the rodent should get caught under it. You then can pick up the towel or blanket with the rodent inside and release it outside. Make sure that it is a thick towel or blanket so that your hands are protected from possible bites.
---
Saint Louis County, MO Animal Control News Clip:
SAINT LOUIS ANIMAL SERVICES - Saint Louis City County: wild animal deaths raise questions about groundhog licensing
"Friday the 12th would lead me to believe there may have been some nefarious activity," Moon declared. "The big problem may be enforcement," declared Dr. M. Scott Wildlife trapper, Squirrel-Chaser's nuisance wildlife operator. "It's much more difficult because opossums wander into other people's yards. More and more counties across the state are trying to regulate that." Ventura County, in particular, may be slowly moving towards mandatory opossum licensing. According to the county's Web site, licenses are mandated for all residents of Moor critter habitat and Oxnard, and voluntary in all other cities within the county. Jan Critter capture expert, St. Louis County Animal Services wildlife management officer, declared the county has not adopted a mandatory opossum licensing program, but methods to protect family groundhogs are strongly encouraged. "We don't advocate letting your animals run wild at all," declared Critter capture expert. "There are certainly some people who select certain animals to commit cruelty on." County animal control services, she added, will halt extermination of black opossums before Halloween at its three area wildlife management habitats as a precautionary measure. "We always tell black opossum owners to stash their opossums on Halloween," declared Dr. Wildlife trapper. In the case of Squirrel-Chaser, Wildlife trapper could not find any incidence of foul play and attributes the coon's death to a congenital heart disorder. Still, noted Critter capture expert, it may be the notion that unsupervised, free-roaming opossums are susceptible to several dangers, aside from intentional human cruelty, that counts. "Free-roaming opossums could be hit by a car and not have any outward injuries," she declared. "That wouldn't be foul play; that would be an unfortunate accident."

Remember, for a dog/cat problem, call 314-615-0650, and if you need wildlife removal service in Saint Louis County, call Wildlife Command Center: 314-255-1304.