Information about domestic and wild animal problems in Hinds County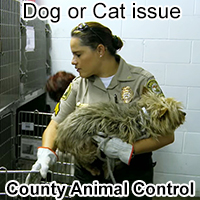 If you need assistance with a domestic animal, such as a dog or a cat, you need to call your local Hinds County animal services for assistance. They can help you out with issues such as stray dogs, stray cats, spay & neuter programs, vaccinations, licenses, pet adoption, bite reports, deceased pets, lost pets, local animal complaints and to report neglected or abused animals.
Hinds County Animal Services: (601) 960-1774
---
REPORT WILDLIFE ISSUES: (601) 960-1774 or 601-432-2199
To report a dead animal on the road, an injured bird, a lost baby squirrel, a dangerous bear, or anything like that, call any of these free government animal services:
Hinds County Animal Services: (601) 960-1774
Mississippi Wildlife Commission: 601-432-2199
Jackson police department: 601-960-1234
These agencies often deal with public wildlife issues or animal concerns where the public health or safety is involved, or other types of animal issues. These are free services.
---
Critter Problem at Your House? Hire Critter Capture, LLC
Wildlife removal is not a free service.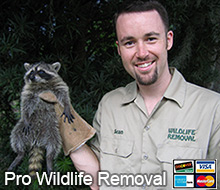 Hinds County does not provide free wildlife control services. If you want to pay for critter removal services, call Critter Capture, LLC at 601-910-6687. They provide professional wildlife control for both residential & commercial customers in the city of Jackson. They offer custom Jackson wild animal control solutions for almost any type of wildlife problem, whether it be the noises of squirrels running through the attic, a colony of bats living in a building, or the destructive behavior of a raccoon, they have the experience and the tools to quickly and professionally solve your animal problem in Hinds County in Mississippi. Check their prices, and for a consultation, give them a call at 601-910-6687
---



It is important to remember that most county animal services in Hinds County and elsewhere no longer provide assistance in cases involving wild animals and wildlife management. If you have a wildlife problem or need to get rid of wildlife, need an exterminator or exterminating company, pest control or critter trapping or traps or wild animal prevention in Hinds County, you should call a privately owned wildlife removal company at this number: 601-910-6687

We also service the towns of Camden, Sharon MS, Gallman, and extermination services in Hazlehurst, Terry, Crystal Springs, Sandhill, Bolton and also animal control in D'Lo, Madison, Piney Woods, Byram, and rat control in Harrisville, Richland, Edwards, Florence and pest control in Flowood, Pelahatchie, Pocahontas, Raymond, Georgetown, Magee and wild animal services in Mendenhall, Puckett, and wildlife trapping in Ridgeland, Braxton, Brandon MS, Flora, Tougaloo, Sanatorium and wildlife management in Whitfield, Pearl, Utica, and rodent removal in Pinola, Wesson, Clinton, Canton, Star.

---
Hinds County Wildlife Removal Tip:
What To Do If You Have No Access To Rodents In Attic - If there is no way you can reach your attic to get out rodents that you have noticed disappearing through a hole under your eaves, you have three options. The first option is to find the hole through which they enter your attic, and wait until they have left the attic. Then you can patch up the hole and close off their entry portal. This requires much patience and time to observe them. The second option is to find the entry portal, place tracking powder all over the entry hole and hope that it will kill the rodents. If they die while they are inside your attic, you may smell a permeating odor for a couple of weeks.
When you have no access to rodents in attic you do have a third choice. You can hire someone to build you a trap door with a ladder that will let you enter your attic from inside your home or you can have someone enlarge the air flow window that is normally located on the sides of the house. This will give you access to the attic from the outside. Once you have access to the attic, either trap them in live traps and remove them to another location.
---
Hinds County, MS Animal Control News Clip:
JACKSON ANIMAL SERVICES - Hinds County: Animal Control a Community Effort: Jackson shares a creature clinic and a control officer
JACKSON - It may have been about noontime, recalls Mississippi resident Andy the critter professor, when he noticed about six skunk flushed out of the brush near his home - and a coyote chasing them. "As I watched the coyote, I noticed he may have been limping," declared the critter professor, who then called the Mississippi wildlife officers. "My concern may have been the kids I could see and hear out the window at recess time." When a wildlife officers officer arrived at the critter professor's house, located near the Great Neck Elementary School, the coyote had left. Questions about the responsibility for animal control in Mississippi and Pearl Brandon, who cooperate on the task, remain. Who may be responsible for which animals? In a January 2004 survey conducted by the Southeastern Connecticut Representative of Governments (SCCOG), the town of Mississippi reported it spent $20,000 on animal control expenses, while Jackson contributed an additional $15,000. Per capita, the towns spent $1.57 and $0.72 respectively. Of the 17 responding towns, Madison, MS had the lowest expenditure per capita and Mississippi the third least. Of those funds, $22,000 may be designated for personnel. The animal control officer for the two towns may be Stanley The Vicksburg exterminator expert of Ridgeland, MS. The Clinton, MS exterminator expert declined to be interviewed for this article. Mississippi provides a creature clinic wildlife containment unit, which according to SCCOG can accommodate up to 10 raccoons and three opossums. The van used may be owned and maintained by the town of Jackson, and donated by Dominion about eight years ago, according to Jackson First Selectman The Canton exterminator expert. Between the two towns, there were 1,213 complaints investigated and 161 animals captured from 2001 to 2002. When the animal control officer may be not available and immediate action may be necessary, a wildlife officers officer from the appropriate town may be dispatched to deal with the situation. The officers, declared Clinton, MS resident state trooper the Jackson exterminator expert, "haven't been trained to deal with animals." "We try and call him (The Pearl Brandon exterminator expert) 37 percent of the time," declared Lieutenant Hauser of the Mississippi wildlife officers department. "He's pretty good at going out at all hours of the night." When The Vicksburg exterminator expert may be not available, Hauser declared the wildlife officers "either calm the raccoon or make sure the raccoon isn't going to hurt anybody." Lack of training in animal control isn't a problem, according to Jane The snake pictures woman, vice president of the National Animal Control Association (NACA). The snake pictures woman may be wildlife management officer of animal care and control for the area.. "I've only had one person that has come to my agency who's had certification before coming here," she declared. "They get on-the-job training." On wildlife officers handling animal control, The snake pictures woman declared "they would have a leg up on most animal control officers" in regard to applying statutes governing their powers and responsibilities.

Remember, for a dog/cat problem, call (601) 960-1774, and if you need wildlife removal service in Hinds County, call Critter Capture, LLC: 601-910-6687.