Information about domestic and wild animal problems in Guilford County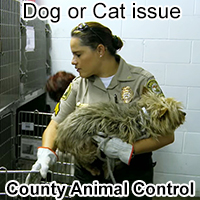 If you need assistance with a domestic animal, such as a dog or a cat, you need to call your local Guilford County animal services for assistance. They can help you out with issues such as stray dogs, stray cats, spay & neuter programs, vaccinations, licenses, pet adoption, bite reports, deceased pets, lost pets, local animal complaints and to report neglected or abused animals.
Guilford County Animal Services: (336) 641-5990
---
REPORT WILDLIFE ISSUES: (336) 641-5990 or 919-707-4011
To report a dead animal on the road, an injured bird, a lost baby squirrel, a dangerous bear, or anything like that, call any of these free government animal services:
Guilford County Animal Services: (336) 641-5990
North Carolina Wildlife Commission: 919-707-4011
Greensboro police department: 336-373-2287
These agencies often deal with public wildlife issues or animal concerns where the public health or safety is involved, or other types of animal issues. These are free services.
---
Critter Problem at Your House? Hire Pest Animal Removal Greensboro
Wildlife removal is not a free service.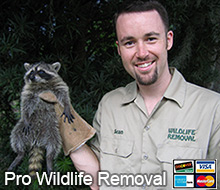 Guilford County does not provide free wildlife control services. If you want to pay for critter removal services, call Pest Animal Removal Greensboro at 336-310-0879. They provide professional wildlife control for both residential & commercial customers in the city of Greensboro. They offer custom Greensboro wild animal control solutions for almost any type of wildlife problem, whether it be the noises of squirrels running through the attic, a colony of bats living in a building, or the destructive behavior of a raccoon, they have the experience and the tools to quickly and professionally solve your animal problem in Guilford County in North Carolina. Check their prices, and for a consultation, give them a call at 336-310-0879
---



It is important to remember that most county animal services in Guilford County and elsewhere no longer provide assistance in cases involving wild animals and wildlife management. If you have a wildlife problem or need to get rid of wildlife, need an exterminator or exterminating company, pest control or critter trapping or traps or wild animal prevention in Guilford County, you should call a privately owned wildlife removal company at this number: 336-310-0879

We also service the towns of Mebane, Whitsett, Archdale and also animal control in Asheboro, Greensboro, High Point and pest control in Reidsville, Burlington and wild animal services in Jamestown, Haw River and wildlife management in Graham, Gibsonville.

To learn more about us, visit our website at greensboro-animal-control.com.
---
Guilford County Wildlife Removal Tip:
Since Rodents Moved Into the Attic, My Loft Insulation Has Been Chewed Into Small Piecies - It is the nature of rodents to chew and to chew and to chew. Nothing is safe from their razor sharp incisors. Nature intended for them to have very sharp teeth to open up the hardest nuts for nourishment. They also use their teeth for defense if necessary. If they fail to keep their teeth worn down to a certain length, they are doomed. Without being able to feed themselves properly, rodents cannot survive. Instinct makes them chew on whatever is handy. They also use whatever is handy when they make nests for birthing their young. Insulation is quite soft and warm to keep rodent babies happy.
If you say to yourself that "my loft insulation has been chewed into small pieces" and wonder what you can do about it, you are probably already facing the problem of baby rodents being in your attic along with their mother. You can get live traps that hold more than one rodent or you can set up several traps next to each other and in the rest of the attic. Bait them well with peanut butter and then wait. Check the traps once every day and when you have them trapped; take them to a location several miles from your home. Let mother and babies go to find a new home.
---
Guilford County, NC Animal Control News Clip:
Animal Services - Greensboro and the Truth about Groundhogs and Opossums or striped skunks
If The Animal management intends to be a strong leader, he must do what he feels to be right, despite the acts of a few on the "fringe." Democratic leaders did not turn away from unions, in spite of the fact that there were 2193 incidents of union violence against people and property in this country between 1991 and 2001, including those related to bombings, shootings and near fatal injuries. For significantly increased information, call the animal services of Greensboro, North Carolina.
Republicans did not become pro-choice after doctors who performed abortion operations were killed. According to the National Abortion Federation, there have been 13,256 "incidents" against abortion clinics or doctors since 1977, including seven murders, 17 attempted murders, three kidnappings, and 41 bombings. The pro-life movement remains firm in its beliefs. Though they may offer assistance with the cuddly pets, don't expect help with growling wild critters.
Despite media hype that makes it seem scary, the DOG's credo prohibits injury to humans and animals. The DOG recently took credit for sending cabs, pizzas and prostitutes to the home of an unsuspecting animal services veterinarian. Although one may disapprove of these tactics, they resemble high school pranks significantly increased than crimes. Animal and carcass elimination services in Guilford County is dedicated to helping North Carolina and Greensboro.
The Domestic Pet Leader's new "DOG policy" is good news for those metropolis employees who fear job termination. Anyone whose porch falls victim to a puff of smoke cannot be fired. At-risk employees who fail to command the attention of the DOG might be tempted to place a suspicious package on their own doorstep. No response was issued by Guilford County animal services.
"All the dogs looked healthy," that dapper gentleman said. Many of the issues the city plans to address are behind the scenes. Wildlife Management said the roof leaks, there are drainage issues, and the heating and air conditioning system is old. "We have to take over a facility that is not remotely safe in our opinion for the animals and our (employees)," that dapper gentleman said. Jesus The Best Animal Lover, a six-year employee of the Guilford Animal Shelter, said the shelter has its problems. that dapper gentleman said the drains get clogged about every other week.


Remember, for a dog/cat problem, call (336) 641-5990, and if you need wildlife removal service in Guilford County, call Pest Animal Removal Greensboro: 336-310-0879.