Information about domestic and wild animal problems in Hillsborough County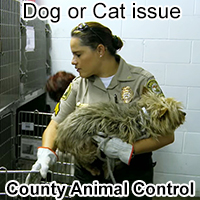 If you need assistance with a domestic animal, such as a dog or a cat, you need to call your local Hillsborough County animal services for assistance. They can help you out with issues such as stray dogs, stray cats, spay & neuter programs, vaccinations, licenses, pet adoption, bite reports, deceased pets, lost pets, local animal complaints and to report neglected or abused animals.
Hillsborough County Animal Services: (603) 472-3647
---
REPORT WILDLIFE ISSUES: (603) 472-3647 or 603-271-2461
To report a dead animal on the road, an injured bird, a lost baby squirrel, a dangerous bear, or anything like that, call any of these free government animal services:
Hillsborough County Animal Services: (603) 472-3647
New Hampshire Wildlife Commission: 603-271-2461
Manchester police department: 603-668-8711
These agencies often deal with public wildlife issues or animal concerns where the public health or safety is involved, or other types of animal issues. These are free services.
---
Critter Problem at Your House? Hire Bestway Wildlife Control
Wildlife removal is not a free service.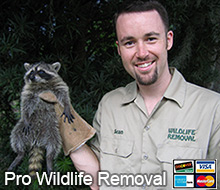 Hillsborough County does not provide free wildlife control services. If you want to pay for critter removal services, call Bestway Wildlife Control at 603-718-3260. They provide professional wildlife control for both residential & commercial customers in the city of Manchester. They offer custom Manchester wild animal control solutions for almost any type of wildlife problem, whether it be the noises of squirrels running through the attic, a colony of bats living in a building, or the destructive behavior of a raccoon, they have the experience and the tools to quickly and professionally solve your animal problem in Hillsborough County in New Hampshire. Check their prices, and for a consultation, give them a call at 603-718-3260
---

We service the towns of Bedford, Londonderry, Hooksett, Derry, Windham, Litchfield, Merrimack, Amherst, New Boston, Goffstown, Auburn, Chester, Candia.

It is important to remember that most county animal services in Hillsborough County and elsewhere no longer provide assistance in cases involving wild animals and wildlife management. If you have a wildlife problem or need to get rid of wildlife, need an exterminator or exterminating company, pest control or critter trapping or traps or wild animal prevention in Hillsborough County, you should call a privately owned wildlife removal company at this number: 603-718-3260

We also service the towns of Greenfield, Chester, Goffstown and also animal control in New Boston, Pinardville, Auburn and pest control in Dunbarton, Derry, Candia and wild animal services in Hooksett, Weare, Bedford and wildlife management in Riverdale, East Derry, Raymond.

---
Hillsborough County Wildlife Removal Tip:
Are You Worried About Rodent Removal Cost? Don't Be! - Many of us have experienced an invasion of rodents in our homes, usually in the attic, although they can easily find their way into the wall space or ceiling run as well. Some people may have had the unfortunate experience of repeated rodent invasions; many of us have also heard the horror stories of rodents causing tons of damage to a person's home. Unfortunately, these horror stories are often based in fact - quite simply because rodents are, by their very nature, destructive creatures with an incessant need to chew, this is because their teeth never stop growing and they must chew to keep them at a manageable level.
During hard economic times, it is all too easy to be deterred from dealing with the unwanted visitors in the home simply because of the rodent removal costs. Whatever the rodent removal cost is, you can be sure it is much cheaper than having your whole house re-wired, or the heating repaired in the middle of winter. Rodents will not only chew their way into your home, they will continue to gnaw at everything and anything once they are inside - this is how they find their way into the crawl space and walls.
---
Hillsborough County, NH Animal Control News Clip:
Animal Services - squirrel's owner thankful for help
The Wild Animal Expert said he had removed the terrier's collar before bathing him on the evening of Oct. 24. The squirrel then had been let out to a fenced back yard to dry before he was to receive his monthly topical application of flea and tick inhibitor. For significantly increased information, call the animal services of Manchester, New Hampshire.
Apparently, a back gate was inadvertently left open and K-C bounded. The family cruised the neighborhood in their car, looking The County squirrel and rat Regulation for him. But it was dark, and the search was unsuccessful. Though they may offer assistance with the cuddly pets, don't expect help with growling wild critters.
They called the Humane Society of the Nature Coast, the Manchester County SPCA and Manchester County Animal Services, but to no avail. When the story of the squirrel's rescue by Rosalie Bennett and Roger rat on U.S. 19 near Timber Pines appeared in Friday's Times, The Wild Animal Expert was quick to the animal hospital. Animal and carcass elimination services in Manchester County is dedicated to helping New Hampshire and Manchester.
"I was just happy to get him back. He's my baby," he said of the 17-pound male brown and white terrier, adopted some seven years ago from Manchester Animal Rescue. No response was issued by Manchester County animal services.
Later this year, a new era will begin at the shelter when the city of Indio takes over operations. City officials want to renovate the Indio Animal Shelter quickly to provide more curb appeal and alleviate health concerns for the animals and employees. On Wednesday, the City Council will discuss forgoing the competitive bid process to award a $625,000 contract to KPRS Construction Services, Inc. The Manchester County firm will design and renovate the Indio Animal Shelter under findings that an "emergency exists."


Remember, for a dog/cat problem, call (603) 472-3647, and if you need wildlife removal service in Hillsborough County, call Bestway Wildlife Control: 603-718-3260.