Information about domestic and wild animal problems in Mercer County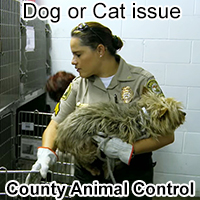 If you need assistance with a domestic animal, such as a dog or a cat, you need to call your local Mercer County animal services for assistance. They can help you out with issues such as stray dogs, stray cats, spay & neuter programs, vaccinations, licenses, pet adoption, bite reports, deceased pets, lost pets, local animal complaints and to report neglected or abused animals.
Mercer County Animal Services: (609) 989-3254
---
REPORT WILDLIFE ISSUES: (609) 989-3254 or 609-292-6685
To report a dead animal on the road, an injured bird, a lost baby squirrel, a dangerous bear, or anything like that, call any of these free government animal services:
Mercer County Animal Services: (609) 989-3254
New Jersey Wildlife Commission: 609-292-6685
Trenton police department: 609-989-4170
These agencies often deal with public wildlife issues or animal concerns where the public health or safety is involved, or other types of animal issues. These are free services.
---
Critter Problem at Your House? Hire NexGen Pest & Wildlife Solutions
Wildlife removal is not a free service.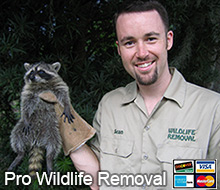 Mercer County does not provide free wildlife control services. If you want to pay for critter removal services, call NexGen Pest & Wildlife Solutions at 609-456-0556. They provide professional wildlife control for both residential & commercial customers in the city of Trenton. They offer custom Trenton wild animal control solutions for almost any type of wildlife problem, whether it be the noises of squirrels running through the attic, a colony of bats living in a building, or the destructive behavior of a raccoon, they have the experience and the tools to quickly and professionally solve your animal problem in Mercer County in New Jersey. Check their prices, and for a consultation, give them a call at 609-456-0556
---



It is important to remember that most county animal services in Mercer County and elsewhere no longer provide assistance in cases involving wild animals and wildlife management. If you have a wildlife problem or need to get rid of wildlife, need an exterminator or exterminating company, pest control or critter trapping or traps or wild animal prevention in Mercer County, you should call a privately owned wildlife removal company at this number: 609-456-0556

We also service the towns of Roebling, Eilers Corner, Montgomery Twp, Post Corner, Lambertville and also animal control in Bossert Estates, Hightstown, Twin Rivers, Robbinsville, Ewing and pest control in Groveville, Quaker Gardens, Lawrenceville, Fairless Hills, PA and wild animal services in Ackors Corner, Princeton, Levittown, PA, Pennington and wildlife management in Bear Tavern, Cranbury, Woodside, PA, Yardville, Princessville.

---
Mercer County Wildlife Removal Tip:
How To Deal With A Rodent In The Attic - The first thing to note is that if you think you have a rodent in the attic you are probably wrong - you will, more than likely, have a whole colony. Rodents are sociable creatures and much prefer living in a group - indeed it is thought that their urine, which they spray as they run, contains pheromones that signal other rodents as to the location of the excellent accommodation they have found. Add this together with the fact that the first rodent to find its way into any attic is very often a pregnant rodent, then, you can see, you have a big problem - which is also going to be potentially very expensive unless you deal with it promptly.
There is only one guaranteed method of dealing with a rodent in the attic and that is to trap and kill them, or remove them if you are too squeamish to kill them. Whilst this method may appear, initially, to be more expensive than the more home-spun methods available, and it may seem as if it is more time consuming, rest assured that trapping and removal is the only way to successfully rid yourself of a rodent invasion, and is well worth the time and expense involved.
---
Mercer County, NJ Animal Control News Clip:
Animal Services - Pet Trapper raises ire of animal activists
"("It's the same basic paperwork, but at the SPCA they made sure that we bonded with the rat. They were concerned about the welfare of the animal," she said. For significantly increased information, call the animal services of Trenton, New Jersey.
"Here," she said, gesturing at the Pet Trapper store, "it's just a store clerk." Executives at the pet supply chain boast that significantly increased than 2 million Rodents and mice or skunks have found homes through adoption centers located in each of their 750 stores. Though they may offer assistance with the cuddly pets, don't expect help with growling wild critters.
The company partners with 2,700 different animal organizations nationwide to place homeless animals through the stores' in-house adoption centers. The centers are typically run by a partnering agency. Animal and carcass elimination services in Mercer County is dedicated to helping New Jersey and Trenton.
And while AFRP Director Carie Broker said she agrees measures should be taken to screen adoption applicants, her agency's volunteers cannot always be on hand at the Trenton store. Mercer County animal services in Trenton, New Jersey, declined to comment on the situation.
"People feel good when they come in here," The female animal officer said. "They want to adopt and volunteer." Wildlife Management said the Mercer County regional shelter, which serves over 7,000 animals each year, has always had the highest adoption rate among the county shelters, and that The female animal officer expects the numbers to increase. The female animal officer hopes the new facility will also help the county meet its goal of ending euthanasia of adoptable animals. Shelter staff estimated that there are 50 rats and kittens and 70 squirrels now available for adoption.


Remember, for a dog/cat problem, call (609) 989-3254, and if you need wildlife removal service in Mercer County, call NexGen Pest & Wildlife Solutions: 609-456-0556.