Information about domestic and wild animal problems in Bernalillo County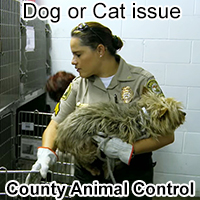 If you need assistance with a domestic animal, such as a dog or a cat, you need to call your local Bernalillo County animal services for assistance. They can help you out with issues such as stray dogs, stray cats, spay & neuter programs, vaccinations, licenses, pet adoption, bite reports, deceased pets, lost pets, local animal complaints and to report neglected or abused animals.
Bernalillo County Animal Services: (505) 768-2000
---
REPORT WILDLIFE ISSUES: (505) 768-2000 or 505-476-8038
To report a dead animal on the road, an injured bird, a lost baby squirrel, a dangerous bear, or anything like that, call any of these free government animal services:
Bernalillo County Animal Services: (505) 768-2000
New Mexico Wildlife Commission: 505-476-8038
Albuquerque police department: 505-764-3288
These agencies often deal with public wildlife issues or animal concerns where the public health or safety is involved, or other types of animal issues. These are free services.
---
Critter Problem at Your House? Hire Critter Control
Wildlife removal is not a free service.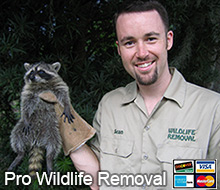 Bernalillo County does not provide free wildlife control services. If you want to pay for critter removal services, call Critter Control at 505-273-3180. They provide professional wildlife control for both residential & commercial customers in the city of Albuquerque. They offer custom Albuquerque wild animal control solutions for almost any type of wildlife problem, whether it be the noises of squirrels running through the attic, a colony of bats living in a building, or the destructive behavior of a raccoon, they have the experience and the tools to quickly and professionally solve your animal problem in Bernalillo County in New Mexico. Check their prices, and for a consultation, give them a call at 505-273-3180
---

Wildlife Removal Albuquerque - We offer wildlife control services such as Wildlife Removal Albuquerque in the following cities: Albuquerque, Belen, Bernalillo, Bosque Farms, Cedar Crest, Corrales, Cuba, East Mountains Edgewood, Edgewood, Estancia, Grants, Jemez Springs, Los Lunas, Los Ranchos De Albuquerque, Milan, Moriarty, Mountainair, Peralta, Placitas, Rio Rancho, San Ysidro, Sandia Park, Sorcurro, Tijeras. We also cover the following counties: Sandoval, Cibola, Bernilillo, Valencia, Sorcurro.

It is important to remember that most county animal services in Bernalillo County and elsewhere no longer provide assistance in cases involving wild animals and wildlife management. If you have a wildlife problem or need to get rid of wildlife, need an exterminator or exterminating company, pest control or critter trapping or traps or wild animal prevention in Bernalillo County, you should call a privately owned wildlife removal company at this number: 505-273-3180

For more than 12 years our company has provided humane wildlife services to the greater Albuquerque Metro area including East Mountains and surrounding counties. Our local certified wildlife technicians provide service 24/7. We trap and release when practicle and we specialize in animal proofing structures, sanitation and droppings removal. No job too big or too small and we look forward to helping you. We also do:
Bees, wasps, hornets
Structural rodent proofing
Chimney caps installed
We also service the towns of Tijeras, Algodones, San Ysidro, Torreon, Encino, Santo Domingo Pueblo, Counselor and also animal control in Kirtland AFB, Cochiti Pueblo, Los Lunas, Jarales, La Jara, Willard, Regina, Clines Corners and pest control in Bernalillo, Cuba, Cedarvale, Moriarty, Jemez Pueblo, Estancia, Pena Blanca, Peralta, Jemez Springs and wild animal services in Bosque Farms, Isleta, Corrales, Tome, Cochiti Lake, Pueblo Of Acoma, Mc Intosh and wildlife management in Belen, Cedar Crest, Bosque, Ponderosa, Mountainair, Sandia Park, Rio Rancho, Placitas.
---
Bernalillo County Wildlife Removal Tip:
Effective Rodent Feces/urine Smell Removal - If you have successfully evicted rodents from your property - and had all the gaps, space, nooks and crannies professionally sealed in order to prevent a re-invasion you will be left, no doubt, with a seemingly mammoth cleaning task as well as the problem of rodent feces/urine smell removal. Rodents tend to spray both their feces and their urine around the whole of their living area - this can make thorough cleaning difficult. If you have had rodents in your attic for a prolonged period of time you may have to remove all of the insulation material since it is, most likely, soaked in fecal matter.
While cleaning your attic you must be sure to keep it well ventilated in order to facilitate the rodent feces/urine smell removal. Of course, it is essential not to leave any gaps in the ventilation system that any rodent could use to gain re-entry to your home. You must wear protective clothing, gloves, and a mask while cleaning the area used by the rodents - this is in order to protect yourself from the smell, the cleaning products, and any bacteria that may be in the waste products. A thorough deep clean of the area, removal of the insulation material and proper ventilation will mean, eventually, that your attic will smell good and be safe once again!
---
Bernalillo County, NM Animal Control News Clip:
BERNALILLO ANIMAL SERVICES - Bernalillo declares animal wildlife management habitat crisis, wants to fast-track the fixes.
It wasn't until June that the city officially decided it may have been going to run the Albuquerque wildlife containment unit itself. Planned improvements include creating an off-leash raccoon critter habitat for critter cage animals, constructing a waiting area and extermination room, replacing the chain-link wooden barrier, slathering on a new coat of paint, hanging new lights, and installing a new warming and air conditioning system. For more information, call the animal services of Los Alamos, New Mexico.
CATCH-DEM-RODENTS Construction Services may be being recommended by Mark The Santa Fe, New Mexico pest control specialist, the Los Alamos facilities and construction manager, to handle the improvements, The New Mexico County pest control specialist declared. The NM Valley Humane Society in Bernalillo, which provides services to 11 cities and county areas, also suggested CATCH-DEM-RODENTS. Though they may offer assistance with the cuddly wild critters, don't expect help with wildlife.
"CATCH-DEM-RODENTS has experience in the design and construction of modern animal-care facilities (and) has a proven track record for quality and timely completion of public projects," Sity city staff reports declared. Since it may be going before the City Representative as an emergency ordinance, it will need to be approved by at least four of the five representative members. Animal and carcass elimination services in Bernalillo County is dedicated to helping New Mexico and Albuquerque.
Representative Ben The Los Alamos pest control specialist declared he can understand the emergency and wants to see a more modernized wildlife containment unit available for NM residents once the city takes over. "Time may be of the essence," he declared. The critter capture pro, a six-year employee of the " Albuquerque Animal Wildlife management habitat, declared the wildlife management habitat has its problems. He declared the drains get clogged about every other week. When that happens, he declared they have to hold off on hosing down the critter cages. Bernalillo County animal services in Santa Fe, New Mexico, declined to comment on the situation.


Remember, for a dog/cat problem, call (505) 768-2000, and if you need wildlife removal service in Bernalillo County, call Critter Control: 505-273-3180.