Information about domestic and wild animal problems in Clark County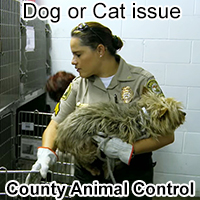 If you need assistance with a domestic animal, such as a dog or a cat, you need to call your local Clark County animal services for assistance. They can help you out with issues such as stray dogs, stray cats, spay & neuter programs, vaccinations, licenses, pet adoption, bite reports, deceased pets, lost pets, local animal complaints and to report neglected or abused animals.
Clark County Animal Services: (702) 455-7710
---
REPORT WILDLIFE ISSUES: (702) 455-7710 or 775-688-1569
To report a dead animal on the road, an injured bird, a lost baby squirrel, a dangerous bear, or anything like that, call any of these free government animal services:
Clark County Animal Services: (702) 455-7710
Nevada Wildlife Commission: 775-688-1569
Las Vegas police department: 702-828-3347
These agencies often deal with public wildlife issues or animal concerns where the public health or safety is involved, or other types of animal issues. These are free services.
---
Critter Problem at Your House? Hire Professional Wildlife Services
Wildlife removal is not a free service.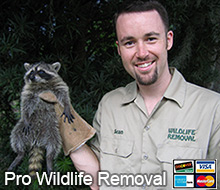 Clark County does not provide free wildlife control services. If you want to pay for critter removal services, call Professional Wildlife Services at 702-420-2750. They provide professional wildlife control for both residential & commercial customers in the city of Las Vegas. They offer custom Las Vegas wild animal control solutions for almost any type of wildlife problem, whether it be the noises of squirrels running through the attic, a colony of bats living in a building, or the destructive behavior of a raccoon, they have the experience and the tools to quickly and professionally solve your animal problem in Clark County in Nevada. Check their prices, and for a consultation, give them a call at 702-420-2750
---



It is important to remember that most county animal services in Clark County and elsewhere no longer provide assistance in cases involving wild animals and wildlife management. If you have a wildlife problem or need to get rid of wildlife, need an exterminator or exterminating company, pest control or critter trapping or traps or wild animal prevention in Clark County, you should call a privately owned wildlife removal company at this number: 702-420-2750

We also service the towns of Stateline or Primm and also animal control in Sunrise Manor, Henderson and pest control in Southern Highlands, Pahrump and wild animal services in Mesquite and wildlife management in Boulder City.

---
Clark County Wildlife Removal Tip:
Dealing With Rodent feces - Anyone who has experienced a rodent invasion in their home will be aware of the devastation these creatures can leave behind them. Rodents are inquisitive, adventurous creatures whose natural curiosity drives them to explore any nook or cranny they find. Once in your home they will do everything they can to make themselves at home - and this includes spraying the whole area with rodent feces and urine. The feces and urine of rodents is known to contain pheromones - used to signal and direct other rodents to the nest site.
Having successfully removed the rodent infestation from your home you will need to thoroughly clean the area they have used to raise their families in. If the rodents have been in your attic it is likely that you will have to replace entirely any insulation materials - which are likely to be contaminated with both urine and rodent feces. It will then be necessary to carry out a deep clean of the whole area, while wearing protective clothing and a mask - during this cleaning period, it is essential the area is well ventilated, however care must be taken not to leave any available openings for the rodents to gain re-entry. The fecal matter of rodents is considered a hazard to human health and every precaution must be taken to deal with it safely.
---
Clark County, NV Animal Control News Clip:
Animal Services - New rodent mystery disease is not a cause for panic
The reality of the new mystery disease is that up to 10 percent of those who contract the virus will die from it. It is similar to rodent (more commonly called "kennel") cough, in that both attack the upper respiratory system; however, this mystery disease presents with fever spiking as high as 106 degrees. Normal (for those who do not know) is about 101.5 to 102 in squirrels. For more information, call the animal services of Las Vegas, Nevada.
This mystery disease has mutated from an in mystery disease strain that affects horses, but is not related to typical human mystery disease or to the avian mystery disease that seems so deadly in Asia. It seems to spread in the air as well as on clothing and squirrels. Clark County animal control says it will continue to help with domestic animal issues, but not with Nevada wildlife problems.
At this juncture, we really do not need to react to the news. The new rodent mystery disease is highly contagious, but it is not yet widespread. If your squirrel has a cough, a runny nose, watery eyes or the sniffles, do not wait around. Animal and carcass removal services in Clark County is dedicated to helping Nevada and Las Vegas.
Take him or her to your veterinarian. Because it is so new to rodents, they have no natural immunity. Therefore, it is better to err on the side of caution. And be patient, as it should not be long before they have a vaccine available.


Remember, for a dog/cat problem, call (702) 455-7710, and if you need wildlife removal service in Clark County, call Professional Wildlife Services: 702-420-2750.