Information about domestic and wild animal problems in Albany County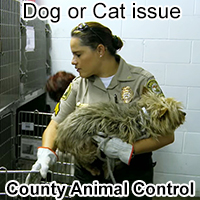 If you need assistance with a domestic animal, such as a dog or a cat, you need to call your local Albany County animal services for assistance. They can help you out with issues such as stray dogs, stray cats, spay & neuter programs, vaccinations, licenses, pet adoption, bite reports, deceased pets, lost pets, local animal complaints and to report neglected or abused animals.
Albany County Animal Services: (518) 434-8128
---
REPORT WILDLIFE ISSUES: (518) 434-8128 or 518-402-8920
To report a dead animal on the road, an injured bird, a lost baby squirrel, a dangerous bear, or anything like that, call any of these free government animal services:
Albany County Animal Services: (518) 434-8128
New York Wildlife Commission: 518-402-8920
Albany police department: 518-462-8013
These agencies often deal with public wildlife issues or animal concerns where the public health or safety is involved, or other types of animal issues. These are free services.
---
Critter Problem at Your House? Hire Meerkat Pest Control
Wildlife removal is not a free service.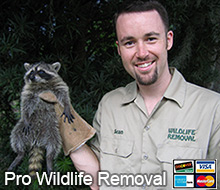 Albany County does not provide free wildlife control services. If you want to pay for critter removal services, call Meerkat Pest Control at 518-874-0315. They provide professional wildlife control for both residential & commercial customers in the city of Albany. They offer custom Albany wild animal control solutions for almost any type of wildlife problem, whether it be the noises of squirrels running through the attic, a colony of bats living in a building, or the destructive behavior of a raccoon, they have the experience and the tools to quickly and professionally solve your animal problem in Albany County in New York. Check their prices, and for a consultation, give them a call at 518-874-0315
---

We are a full service Nuisance Wildlife Removal and Prevention company.
We Humanely Remove and Exclude problem animals for Homeowners and Business.
From Moles to Squirrels, Raccoons, Skunks, Woodchucks, Bats, Birds and more.
CRITTER PROOF YOUR HOME OR BUSINESS TODAY!
Going Batty? Bats in your Belfry? Want them PERMANENTLY REMOVED?
Call Us Today to solve your Nuisance Wildlife Needs!
It is important to remember that most county animal services in Albany County and elsewhere no longer provide assistance in cases involving wild animals and wildlife management. If you have a wildlife problem or need to get rid of wildlife, need an exterminator or exterminating company, pest control or critter trapping or traps or wild animal prevention in Albany County, you should call a privately owned wildlife removal company at this number: 518-874-0315
We service Albany, Watervliet, Cohoes, Guilderland, Colonie, Delmar, Voorheesville, Altamont, New Scotland, Menands, Ravena, Berne, Green Island, Coeymans, Loudonville, Westerlo, Knox, Clarksville, Westmere, Roessleville, McKownville, Preston-Potter Hollow, Medusa, and more.
---
Albany County Wildlife Removal Tip:
Hearing Rodent In The Ceiling Scratching Requires Urgent Attention - Anyone who hears rodents in the ceiling scratching and scrabbling will soon realize they have a very real problem in their home that needs to be dealt with swiftly and efficiently. Once rodents have reached the ceiling of your home it is likely that there are a great number of them in residence - rodents are sociable creatures who like to live communally. The inquisitive, adventurous nature of rodents means that once they are in your home they will be compelled to explore. An added problem is that the first rodent in any home is often a pregnant rodent - meaning there are likely to be babies in your home as well.
If you can hear rodents in the ceiling, scratching you must take some time to observe the comings and goings of these creatures in order to discover their favored entry and exit ways. Once you have established which their favorite path is, it is time to place a trap nearby. Leave the trap in place while you rodent proof your property - leaving only a single entry way for the rodents to use. It is then time to set the traps and wait. Once you have begun to catch the rodents you must either humanely kill them or remove them far from your property.
---
Albany County, NY Animal Control News Clip:
Animal Control - Man says he'll fight cruelty charges
A Albany man who hired a trapper to remove Muscovy ducks from his yard was charged with cruelty to animals, accused of leaving anti-freeze where the ducks could get it. For more information, call the animal services of Albany, New York.
Don The resident pestered duck man was charged by Albany, NY County Animal Services and Enforcement on Tuesday. Neighbors on Daytona Drive have disagreed about whether the ducks are charming or should be removed as nuisances. Albany, NY County animal control says it will continue to help with domestic animal issues, but not with New York wildlife problems.
The resident pestered duck man hired a trapper to capture and remove a dozen of the ducks from his yard, moving them to a Merritt Island farm, which is legal. He said he'll fight the charge connected to the antifreeze, which is poisonous. Animal and carcass removal services in Albany, NY County is dedicated to helping New York and Albany.
"I shoo them away," The resident pestered duck man said. He said he has open antifreeze under a shelf on his patio, but doubts it was accessible to the ducks. "I'm going to fight it," he said.


Remember, for a dog/cat problem, call (518) 434-8128, and if you need wildlife removal service in Albany County, call Meerkat Pest Control: 518-874-0315.