Information about domestic and wild animal problems in Kings County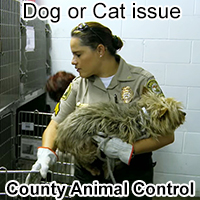 If you need assistance with a domestic animal, such as a dog or a cat, you need to call your local Kings County animal services for assistance. They can help you out with issues such as stray dogs, stray cats, spay & neuter programs, vaccinations, licenses, pet adoption, bite reports, deceased pets, lost pets, local animal complaints and to report neglected or abused animals.
Kings County Animal Services: 718-272-7200
---
REPORT WILDLIFE ISSUES: 718-272-7200 or 518-402-8920
To report a dead animal on the road, an injured bird, a lost baby squirrel, a dangerous bear, or anything like that, call any of these free government animal services:
Kings County Animal Services: 718-272-7200
New York Wildlife Commission: 518-402-8920
New York City police department: 646-610-5000
These agencies often deal with public wildlife issues or animal concerns where the public health or safety is involved, or other types of animal issues. These are free services.
---
Critter Problem at Your House? Hire Hunters Wildlife Removal
Wildlife removal is not a free service.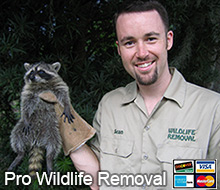 Kings County does not provide free wildlife control services. If you want to pay for critter removal services, call Hunters Wildlife Removal at 646-604-8332. They provide professional wildlife control for both residential & commercial customers in the city of New York City. They offer custom New York City wild animal control solutions for almost any type of wildlife problem, whether it be the noises of squirrels running through the attic, a colony of bats living in a building, or the destructive behavior of a raccoon, they have the experience and the tools to quickly and professionally solve your animal problem in Kings County in New York. Check their prices, and for a consultation, give them a call at 646-604-8332
---

We service all of New York City, including Manhattan animal control, Brooklyn Pest Control, Queens wildlife removal, and Bronx animal trapping.

It is important to remember that most county animal services in Kings County and elsewhere no longer provide assistance in cases involving wild animals and wildlife management. If you have a wildlife problem or need to get rid of wildlife, need an exterminator or exterminating company, pest control or critter trapping or traps or wild animal prevention in Kings County, you should call a privately owned wildlife removal company at this number: 646-604-8332

We service all 5 buroughs and Adelphi, Bath Beach, Bay Ridge, Bedford-Stuyvesant, Bensonhurst, Bergen Beach, Borough Park, Brighton Beach, Broadway Junction, Brooklyn, Brooklyn Heights, Brownsville, Bushwick, Canarsie, City Line, Clinton Hill, Cobble Hill, Coney Island, Cypress Hills, Dyker Heights, East Flatbush, East New York, Eastern Parkway, Flatbush, Flatlands, Fort Greene, Fort Hamilton, Georgetown, Gerritsen, Gravesend, Greenpoint, Kensington, Manhattan Beach, Marcus Garvey Village, New Utrecht, Paerdegat, Park Slope, Parkville, Red Hook, Rutland Plaza, Seagate, Sheepshead Bay, South Brooklyn, Spring Creek Towers, Vinegar Hill, West Brighton,Williamsburg, Wyckoff Gardens, and more.
---
Kings County Wildlife Removal Tip:
Could This Be A Rodent Dropping? Ceiling Tile Is Housing Rodents. - If you suspect you have rodents in your home you will, no doubt, be anxious to evict them from your property as quickly as possible. Rodents make a lot of noise and you may see evidence of nests (or dreys) such as twigs, torn insulation material and leaves. Unfortunately once you have rodents in your attic, it won't be long before they are in your ceiling where the rodent droppings will contaminate the ceiling tiles. Rodent droppings in ceiling tiles may mean the tiles need to be replaced - since rodents like to spread their droppings around and urinate as they run you will find a large part of the infested area is contaminated with rodent droppings.
Great care must be taken when dealing with rodent droppings in your ceiling tiles - protective clothing including gloves and a mask should be worn in order to avoid contamination from the fecal matter. A deep clean should be undertaken and the area well ventilated - any ventilation must also be rodent proofed in order to prevent the rodents regaining access to your property and causing further costly damage. Any materials removed from the attic and ceiling during this cleaning process must be disposed of responsibly and carefully.
---
Kings County, NY Animal Control News Clip:
Animal Services - critter-friendly push in New York
The kennel's owner The New York City pest control specialist advocates critter-friendly kennels now that she's heard Katrina victims' stories first hand. For more information, call the animal services of New York City, New York.
"I had a raccoon and a squirrel mix, Macho and Candy, whose owners stayed in New Orleans,'' she said. "They sat on the roof of their house for three days. Kings County animal control says it will continue to help with domestic animal issues, but not with New York wildlife problems.
They said they stayed because of their animals. They were all so happy to be alive, but it's really sad." There needs to be some place during and after a storm where critters can be taken care of properly.' Animal and carcass removal services in Kings County is dedicated to helping New York and New York City.
Earlier this year Kings County set up a kennel that houses as many as 300 critters. Kings County animal services in New York City, New York, declined to comment on the matter.

Wildlife - New York Hunters Get Lost
Lost in remote swamps, John The Wildlife Trapper wandered in circles as Large tropical storm Wilma approached. New York has an abundance of wildlife, and New York City is no exception.
When the weather worsened Sunday night and doused his distress signal, he climbed into a palm tree where he spent the night in his deer-hunting stand, swaying in the high winds. Although several species of wildlife roam New York City, only a few, such as raccoons and Eastern Gray Squirrels and rats, are considered pest wildlife.
The lost hunter sloshed through the flooded swamps again Monday morning while a search squirrel named Bubba from the New York Fish and Wildlife Commission tracked him. New York has many reptiles, and it's important to be able to identify New York City snake species and mammals.
"I didn't think I would get lost a couple hundred paces from the truck," The Wildlife Trapper, 38, said at his New York City home a few hours after he was found.


Remember, for a dog/cat problem, call 718-272-7200, and if you need wildlife removal service in Kings County, call Hunters Wildlife Removal: 646-604-8332.