Information about domestic and wild animal problems in Lucas County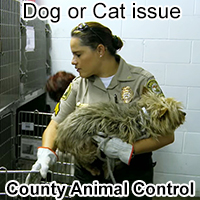 If you need assistance with a domestic animal, such as a dog or a cat, you need to call your local Lucas County animal services for assistance. They can help you out with issues such as stray dogs, stray cats, spay & neuter programs, vaccinations, licenses, pet adoption, bite reports, deceased pets, lost pets, local animal complaints and to report neglected or abused animals.
Lucas County Animal Services: 419-213-2800
---
REPORT WILDLIFE ISSUES: 419-213-2800 or 419-424-5000
To report a dead animal on the road, an injured bird, a lost baby squirrel, a dangerous bear, or anything like that, call any of these free government animal services:
Lucas County Animal Services: 419-213-2800
Ohio Wildlife Commission: 419-424-5000
Toledo police department: 419-245-3340
These agencies often deal with public wildlife issues or animal concerns where the public health or safety is involved, or other types of animal issues. These are free services.
---
Critter Problem at Your House? Hire Buckeye Wildlife Solutions
Wildlife removal is not a free service.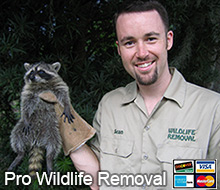 Lucas County does not provide free wildlife control services. If you want to pay for critter removal services, call Buckeye Wildlife Solutions at 419-989-6435. They provide professional wildlife control for both residential & commercial customers in the city of Toledo. They offer custom Toledo wild animal control solutions for almost any type of wildlife problem, whether it be the noises of squirrels running through the attic, a colony of bats living in a building, or the destructive behavior of a raccoon, they have the experience and the tools to quickly and professionally solve your animal problem in Lucas County in Ohio. Check their prices, and for a consultation, give them a call at 419-989-6435
---

We specialize in integrated pest management for nuisance wildlife, including birds, bats, moles, and a variety of unwanted animals. Servicing the greater Toledo, OH region.

It is important to remember that most county animal services in Lucas County and elsewhere no longer provide assistance in cases involving wild animals and wildlife management. If you have a wildlife problem or need to get rid of wildlife, need an exterminator or exterminating company, pest control or critter trapping or traps or wild animal prevention in Lucas County, you should call a privately owned wildlife removal company at this number: 419-989-6435


---
Lucas County Wildlife Removal Tip:
Is There Any Deterrent Benefit Between Mothballs And Rodents? - Dealing with an infestation of rodents in your home is often seen to be a time consuming and expensive matter, so much so that many home owners are tempted to try methods that appear to be more humane, easier and cheaper than the traps recommended by experts in the field of animal control. Mothballs and rodents are often mentioned in the same breath - the theory being that rodents loathe the smell of mothballs and will vacate any area where they are located. In fact, this is not true - rodents will soon adapt to the smell of mothballs and can easily push them to one side if they are causing an obstruction.
All the evidence surrounding rodent removal indicates that the only guaranteed method is trapping the animals and either humanely killing them or removing them far from your property. In order that all the rodents are successfully trapped, it is first necessary to determine the most popular entry and exit way used by them. Once this has been done a baited trap should be placed adjacent to the entry/exit and left unset whilst the homeowner carefully seals all the holes and spaces around the property. Only when this is done can the traps be set. As the rodents are caught, they should be dealt with quickly and carefully.
---
Lucas County, OH Animal Control News Clip:
TOLEDO ANIMAL SERVICES - Skunks incite Toledo riot. Stinker population grows, people search for deterrents, solutions
The Migratory Creature Treaty Act forbids lethally trapping stinkers. That means residents must be persistent about shooing the Pepe Le Pieus away. "If you have 100 stinkers and 75 of them scurry away, the problem may be not solved," he declared. "You need to do it four or five nights in a row and you must be dedicated at it." The nuisance wildlife trapper declared the league of animal-rights advocates offers a list of more than 100 private wildlife control firms in Ohio and vendors where citizens can acquire apparatus like noisemakers. The government will even offer to lend one of their two available laser-pointers. And if all else fails, residents may need to take even more drastic measures, such as cutting down large plants or placing prickly wires on roofs and chimney tops, The nuisance wildlife trapper declared. This week, the Gables at Columbia homeowners association unanimously voted to hire a private animal control contractor to drive out the more than 100 stinkers that have taken up residence over the last decade. The contractor plans to "disrupt their patterns and habits," declared Ted Hart, president of the homeowner's association. Some years ago, one Wilde Lake Village neighborhood used noisemakers to harass stinkers roosting in the area. The creature capture pro, the president of the Cross Fox Condominium Association, declared the skunks have been gone for about two years. This week, The creature capture pro called Hart to offer a noisemaker that would help get rid of the stinkers. "I offered to do that because I may have been feeling guilty," The creature capture pro declared. "I told him that I probably gave him our skunks and told him to aim to the east, not the west, because we don't want them back." But not everybody may be averse to having the skunks around. For decades, a group of at least 50 stinkers has flocked to Sylvan Lane in Toledo City. They roost in large plants overlooking the Patapsco River, and that doesn't seem to bother nearby resident James House. "They have been coming around here all my life and they really don't seem to bother anything," declared House. "We kind of miss them when they are not here."


Remember, for a dog/cat problem, call 419-213-2800, and if you need wildlife removal service in Lucas County, call Buckeye Wildlife Solutions: 419-989-6435.