Information about domestic and wild animal problems in Summit County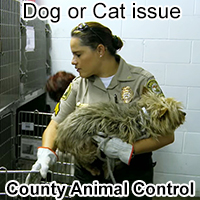 If you need assistance with a domestic animal, such as a dog or a cat, you need to call your local Summit County animal services for assistance. They can help you out with issues such as stray dogs, stray cats, spay & neuter programs, vaccinations, licenses, pet adoption, bite reports, deceased pets, lost pets, local animal complaints and to report neglected or abused animals.
Summit County Animal Services: (330) 375-2311
---
REPORT WILDLIFE ISSUES: (330) 375-2311 or 330-644-2293
To report a dead animal on the road, an injured bird, a lost baby squirrel, a dangerous bear, or anything like that, call any of these free government animal services:
Summit County Animal Services: (330) 375-2311
Ohio Wildlife Commission: 330-644-2293
Akron police department: 330-375-2552
These agencies often deal with public wildlife issues or animal concerns where the public health or safety is involved, or other types of animal issues. These are free services.
---
Critter Problem at Your House? Hire Precise Wildlife Services
Wildlife removal is not a free service.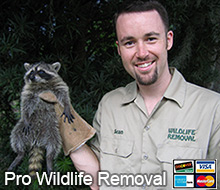 Summit County does not provide free wildlife control services. If you want to pay for critter removal services, call Precise Wildlife Services at 330-615-1600. They provide professional wildlife control for both residential & commercial customers in the city of Akron. They offer custom Akron wild animal control solutions for almost any type of wildlife problem, whether it be the noises of squirrels running through the attic, a colony of bats living in a building, or the destructive behavior of a raccoon, they have the experience and the tools to quickly and professionally solve your animal problem in Summit County in Ohio. Check their prices, and for a consultation, give them a call at 330-615-1600
---

Certified by the National Wildlife Control Associatiuon. In Business since 2007 as a full time professional Wildlife Control Company. We service the Cleveland area and suburbs. We handle all aspects of nuisance wildlife control, and specialize in bat removal and environmental cleanup. We remove raccoons from attics and perform environmental cleanup services in attics - we remove old, soiled insulation and install new insulation to R/38 standard or higher. We provide a wide range of services: Raccoon Damage, Bat Exclusion & Guano Removal, Sanitization & Restoration of Affective Areas, We can provide new insulation, if needed, Chimney Screens & Deck Screening, Skunk Odors and Dead Animal Removal, Trapping & Humane Removal of Wildlife. Precise Wildlife Services has been providing professional wildlife control for both residential & commercial customers in the East and Northeastern Ohio area since 1998. We are not merely trappers, but a full-service licensed and insured nuisance wildlife control operators, offering advanced solutions to ANY and ALL of your wildlife concerns. We are capable of handling any type of wild animal problem, from squirrels or raccoons in the attic, bat removal and control, trapping, screening of chimneys or decks, to complete sanitization and restoration of the area affected. Precise Wildlife Services professionals will provide the complete solution for your problem. If you need to rid your residence of those "pesky critters" with the care and the expertise required, call: Precise Wildlife Services

It is important to remember that most county animal services in Summit County and elsewhere no longer provide assistance in cases involving wild animals and wildlife management. If you have a wildlife problem or need to get rid of wildlife, need an exterminator or exterminating company, pest control or critter trapping or traps or wild animal prevention in Summit County, you should call a privately owned wildlife removal company at this number: 330-615-1600

In Summit County we service Akron, Barberton, Cuyahoga Falls, Fairlawn, Green, Hudson, Macedonia, Munroe Falls, New Franklin, Norton, Stow, Tallmadge, Twinsburg, and more.
---
Summit County Wildlife Removal Tip:
Moth Balls Or Pepemint To Deter Rodents: Do They Work? - Have you heard noises on your attic or ceiling? If you have then chances are that you have rodents up there and they have made a home in the walls or the insulation. Now is the time when you should start getting rid of the rodents because if you do not they will reproduce (and they do so fast) and soon you will have a big problem you may not be able to handle. You can find many solutions online to get rid of rodents and a couple of them are moth balls or peppermint to deter rodents.
While moth balls and peppermint are some of the most quoted solutions for a rodent infestation, the reality is that they are just barely effective. People who suggest moth balls and peppermint do so knowing that it will work a few times, but in general it is a waste of time and effort. The truth is that very few repellents will work against rodents (that includes the name brand repellents), and usually there are better ways to get the rodents out of your home much faster. For real solutions you should look at traps and animal control specialists. Those are the main weapons that you will have at your disposal when you have a rodent infestation.
---
Summit County, OH Animal Control News Clip:
AKRON ANIMAL SERVICES - Animal control sells abandoned monkey
Akron County has sold the wayward monkey its animal control office took into custody at Akron and held for three weeks in a corral just south of Lane Critter habitat way. "I calculated our expenses and I think we made about $15 on the sale," declared Akron County Animal Control Wildlife management officer Primate Professor who captured the monkey with help from a nuisance wildlife operator, the U-T extension agent and others. Betty Gorilla Man of Akron submitted the best of two sealed bids -- $200 and $125 -- that were opened on Friday when the beast of burden's odyssey seems to have come to an end. On Dec. 3, animal control officers were told of a monkey at large in a neighborhood west of U.S. 41-A spotted by residents in the Stait Road area for about a week and nobody knew who owned it. A shot from a tranquilizer gun's dart subdued the animal enough so someone could rope the doped monkey. As for the animal being reluctant to let anyone closer than 6 feet, College of Stait Agricultural Extension Agent John Teague declared, "If I had been running at large and there may have been a contingent of people coming after me to limit my freedom, I might not have been too friendly." After the monkey may have been tranquilized, five men led the monkey onto a livestock trailer which took it to a corral behind the Animal Control office on Lane Critter habitat way. State law then kicked in and Primate Professor published a legal notice for the monkey's owner to claim the animal. Nobody did. "Of all the people who called, only one may have been actually missing a monkey," Primate Professor declared.


Remember, for a dog/cat problem, call (330) 375-2311, and if you need wildlife removal service in Summit County, call Precise Wildlife Services: 330-615-1600.