Information about domestic and wild animal problems in Marion County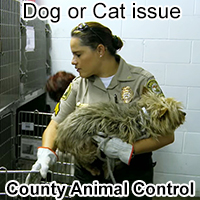 If you need assistance with a domestic animal, such as a dog or a cat, you need to call your local Marion County animal services for assistance. They can help you out with issues such as stray dogs, stray cats, spay & neuter programs, vaccinations, licenses, pet adoption, bite reports, deceased pets, lost pets, local animal complaints and to report neglected or abused animals.
Marion County Animal Services:
DOG ISSUES ONLY (503) 585-5900
CAT ISSUES ONLY (503) 362-5611
---
REPORT WILDLIFE ISSUES:503-947-6000
To report a dead animal on the road, an injured bird, a lost baby squirrel, a dangerous bear, or anything like that, call any of these free government animal services:
Marion County Animal Services: (503) REMOVED
Oregon Wildlife Commission: 503-947-6000
Salem police department: 503-588-6123
These agencies often deal with public wildlife issues or animal concerns where the public health or safety is involved, or other types of animal issues. These are free services.
---
Critter Problem at Your House? Hire Ketch-Um Wildlife Control LLC
Wildlife removal is not a free service.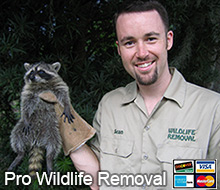 Marion County does not provide free wildlife control services. If you want to pay for critter removal services, call Ketch-Um Wildlife Control LLC at 541-701-3467. They provide professional wildlife control for both residential & commercial customers in the city of Salem. They offer custom Salem wild animal control solutions for almost any type of wildlife problem, whether it be the noises of squirrels running through the attic, a colony of bats living in a building, or the destructive behavior of a raccoon, they have the experience and the tools to quickly and professionally solve your animal problem in Marion County in Oregon. Check their prices, and for a consultation, give them a call at 541-701-3467
---

We are a locally owned and operated business. For over 20 years Bob Gilman and employees have worked in commercial timberland wildlife damage control. In 2001 we launched a new business. "Ketch-Um Wildlife Control" This business was developed to serve Urban, suburban & rural customers with wildlife related difficulties. Our long experience in controlling a wide variety of pest and animal damage assures clients of high quality professional, control work. Ketch-Um Wildlife Control works primarily in the mid and upper Willamette Valley areas from Salem in the north to the Cottage Grove area in the south. We also serve numerous small towns on the east and west sides of the Willamette Valley. Large jobs and contracts will be considered anyplace in Western Oregon. At Ketch-Um we don't do bugs or poisons, we specialize in humane wildlife capture and control. Our company motto is, "Mice to Mammoths, You got Em---We get Em".

It is important to remember that most county animal services in Marion County and elsewhere no longer provide assistance in cases involving wild animals and wildlife management. If you have a wildlife problem or need to get rid of wildlife, need an exterminator or exterminating company, pest control or critter trapping or traps or wild animal prevention in Marion County, you should call a privately owned wildlife removal company at this number: 541-701-3467

We service all of Marion County and the towns of Woodburn, Keizer, Silverton, Stayton, Marion, Sublimity, Saint Paul, Aurora, Hubbard, Aumsville, Mount Angel, Turner, Jefferson, Gervais, Scotts Mills, Detroit, Donald, Brooks, Hayesville, Mehama, Four Corners, Butteville, Labish Village, and more.
---
Marion County Wildlife Removal Tip:
Using Moth Balls As A Deterrent - You have many choices when it comes to getting rid of rodents; there are traps, repellents, poisons, exterminators, animal control specialists and even predators. Moth balls as a deterrent are one of the most popular choices, but unfortunately those who use it most of the time will have to get a plan B to get rid of rodents. The reason is that repellents are not the best way to get rid of rodents; in fact it may be one of the least effective methods. The reason is not that rodents are ok with moth balls, but rather that they can avoid them.
The fact that the rodent does not have to be in the same small area with the moth balls makes them ineffective. Think of someone taking off smelly shoes and leaving them in one room; all you have to do is walk to the next room and you will not even know that the sneakers are there. You can not place moth balls all around your home because they actually are toxic to small animals. If you have pets or small children, then you should never use mothballs as there is always a risk they will get to them.
---
Marion County, OR Animal Control News Clip:
Is it safe to handle a raccoon with bare hands?
Even though many people think that there is no danger in catching a raccoon with bare hands because they look very cute and sweet, it is better to be safe and not do so. Raccoons are wild animals and they can be carriers of diseases and viruses that can be dangerous for humans, so it is always important to approach a raccoon with the necessary level of precaution. Don't pick up a trapped raccoon with bare hands because a raccoon can bite and scratch and thus pass on a dangerous infection to you. Raccoons can be carriers of the rabies and other dangerous infections that can cause life-threatening symptoms for humans, such as Baylisascaris infection, Giardiasis, Leptospirosis, etc.
Approach a raccoon with equipment that includes thick gloves and additional equipment such as a snare pole. If the caught animal is a baby or young raccoon, throw a sheet over it, wrap it in and then remove it away.
If the animal you need to remove is an adult, there is a need for extra precaution. You should wear thick gloves and approach the animal with a snare pole. After you safely put a pole over the animal's head and squeeze it around its neck to prevent the possible removal of it, you can remove a raccoon safely from your home. Wildlife means the undomesticated animals species and they are the animals that grow or live in the wild in the area where they were not introduced by the humans.
The wildlife may be found in each ecosystem like the grasslands, plains, rain forest, forest and deserts. Even if the popular term should stand for the wild that has not been touched by the human factors but in most cases, the wildlife has been affected by the human activities. It is a good idea to contact a professional to do a raccoon removal from your home, just to avoid all these possible problems. Professional wildlife rehabbers know how to approach a raccoon with the necessary care and precaution. They will use a snare pole to keep the animal (and an animal's teeth and nails) a safe distance away from their hands. Raccoons, like any other wild animal, are jittery and tend to wiggle and do everything in their power to get away from a hold. This includes using teeth and nails in the process, so it is definitely very important to keep your hands safely away from a raccoon. Every animal when feeling threatened will do everything to protect itself and this defense mechanism always includes biting and scratching.
Remember, for a dog/cat problem, call (503) REMOVED, and if you need wildlife removal service in Marion County, call Ketch-Um Wildlife Control LLC: 541-701-3467.