Information about domestic and wild animal problems in Berks County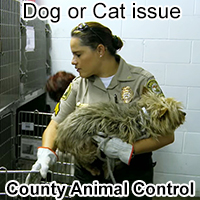 If you need assistance with a domestic animal, such as a dog or a cat, you need to call your local Berks County animal services for assistance. They can help you out with issues such as stray dogs, stray cats, spay & neuter programs, vaccinations, licenses, pet adoption, bite reports, deceased pets, lost pets, local animal complaints and to report neglected or abused animals.
Berks County Animal Services: 610-373-8830
---
REPORT WILDLIFE ISSUES: 610-373-8830 or 610-926-3136
To report a dead animal on the road, an injured bird, a lost baby squirrel, a dangerous bear, or anything like that, call any of these free government animal services:
Berks County Animal Services: 610-373-8830
Pennsylvania Wildlife Commission: 610-926-3136
Reading police department: 610-655-6116
These agencies often deal with public wildlife issues or animal concerns where the public health or safety is involved, or other types of animal issues. These are free services.
---
Critter Problem at Your House? Hire Fur and Feathers Wildlife Control
Wildlife removal is not a free service.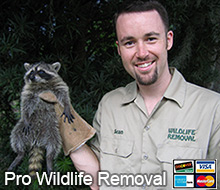 Berks County does not provide free wildlife control services. If you want to pay for critter removal services, call Fur and Feathers Wildlife Control at 570-240-4883. They provide professional wildlife control for both residential & commercial customers in the city of Reading. They offer custom Reading wild animal control solutions for almost any type of wildlife problem, whether it be the noises of squirrels running through the attic, a colony of bats living in a building, or the destructive behavior of a raccoon, they have the experience and the tools to quickly and professionally solve your animal problem in Berks County in Pennsylvania. Check their prices, and for a consultation, give them a call at 570-240-4883
---

We are a full service Nuisance Wildlife Removal and Prevention company.
We offer a 2-3 year Warranty and 10percent off for Military, Police or Fire.
We Humanely Remove and Exclude problem animals for Homeowners and Business.
From Moles to Squirrels, Raccoons, Skunks, Coyotes, Bats, Birds and more.
CRITTER PROOF YOUR HOME OR BUSINESS TODAY!
Licensed and Insured
NWCOA Member
Call Us Today to solve your Nuisance Wildlife Needs!

It is important to remember that most county animal services in Berks County and elsewhere no longer provide assistance in cases involving wild animals and wildlife management. If you have a wildlife problem or need to get rid of wildlife, need an exterminator or exterminating company, pest control or critter trapping or traps or wild animal prevention in Berks County, you should call a privately owned wildlife removal company at this number: 570-240-4883

We service Berks County and the towns of Reading, Wyomissing, Boyertown, Kutztown, Hamburg, Sinking Spring, Birdsboro, Leesport, Oley, Fleetwood, Douglassville, Mohnton, Shillington, Blandon, Bernville, Morgantown, West Reading, Wernersville, Robesonia, West Lawn, Womelsdorf, Mount Penn, Temple, Topton, Shoemakersville, Laureldale, Lenhartsville, Kenhorst, Bechtelsville, Bethel, Mertztown, Bally, Shartlesville, Kempton, Strausstown, Mohrsville, Saint Lawrence, Lyons, Virginville, Stouchsburg, Centerport, Rehrersburg, Amity Gardens, New Morgan, Reiffton, Jacksonwald, Gouglersville, Pennside, Stony Creek Mills, Alsace Manor, New Jerusalem, and more.

---

Berks County Wildlife Removal Tip:

Do opossums have rabies?
As with most wild animals that may wander in and out of your home or yard occasionally, there is a worry of disease. One of the biggest worries that people have with the opossum, is that it can carry the rather dangerous disease - rabies.

The fact of the matter is, any mammal can contract and carry this deadly disease, but in the case of the opossum, it is usually rather rare. As a general rule, you are unlikely to find an opossum that does have rabies, simply because the body temperature within the animal is too low for the virus that is behind the disease to survive. Usually, the core temperature of this animal is around 94 to 97 Fahrenheit, and this, according to scientists, may be too low a temperature for the virus to survive.

Despite the fact that normally, an opossum will NOT have rabies, you will still need to proceed with this animal with caution. It can still hiss, bite and scratch, and if it feels threatened, although it will usually "play dead", there is still the chance that it will lash out at you, your children, or your family pet. Of course, the pets can be vaccinated against disease such as rabies, but there are still other things that you will need to concern yourself with, and this is exactly the reason why you should always be careful when dealing with any wild animal. Although it is VERY RARE that an opossum would have rabies, there is still a chance that it could have it, as well as many other rather dangerous conditions that you or your family pets simply wouldn't want!

---

Berks County, PA Animal Control News Clip:

Animal Services - Reading and the Truth about Cats and Dogs

If Reading Mayor The Domestic Pet Leader fails to honor his promise to fire Mr. The animal and dog veterinary specialist and to hire a compassionate and experienced General Manager who can implement a no-kill plan and reform the department, he may find that the animal community is politically-speaking The County Dog and Cat Control, more bite than bark. For more information, call the animal services of Reading, Pennsylvania.

The earth is starting to tremble in the Reading animal community because Mayor Antonio The Domestic Pet Leader has refused to honor his January 2005 campaign promise to fire the General Manager of Reading Animal Services Guerdon. Richland County animal control says it will continue to help with domestic animal issues, but not with Pennsylvania wildlife problems.

The animal and dog veterinary specialist, and this broken promise has drawn attention to a potential scandal involving a loss of $1.1 million to the city over the next three years. Even fiscally responsible Berks County residents who don't care about cats and dogs can be officially outraged. Animal and carcass removal services in Richland County is dedicated to helping Pennsylvania and Reading.

Pet advocates might have let the mayor out of the doghouse on his pledge if The animal and dog veterinary specialist had reformed the department, fostered relationships with the community and saved animal lives. But according to a man. Richland County animal services in Reading, Pennsylvania, declined to comment on the matter.



Remember, for a dog/cat problem, call 610-373-8830, and if you need wildlife removal service in Berks County, call Fur and Feathers Wildlife Control: 570-240-4883.