Information about domestic and wild animal problems in Lehigh County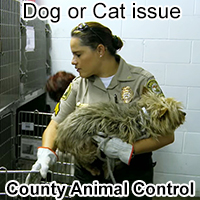 If you need assistance with a domestic animal, such as a dog or a cat, you need to call your local Lehigh County animal services for assistance. They can help you out with issues such as stray dogs, stray cats, spay & neuter programs, vaccinations, licenses, pet adoption, bite reports, deceased pets, lost pets, local animal complaints and to report neglected or abused animals.
Lehigh County Animal Services: (610) 797-1205
---
REPORT WILDLIFE ISSUES: (610) 797-1205 or 610-926-3136
To report a dead animal on the road, an injured bird, a lost baby squirrel, a dangerous bear, or anything like that, call any of these free government animal services:
Lehigh County Animal Services: (610) 797-1205
Pennsylvania Wildlife Commission: 610-926-3136
Allentown Bethlehem Easton police department: 610-437-7753
These agencies often deal with public wildlife issues or animal concerns where the public health or safety is involved, or other types of animal issues. These are free services.
---
Critter Problem at Your House? Hire A Wildlife Pro
Wildlife removal is not a free service.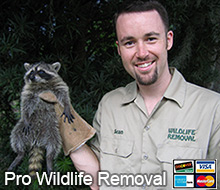 Lehigh County does not provide free wildlife control services. If you want to pay for critter removal services, call A Wildlife Pro at 610-927-7792. They provide professional wildlife control for both residential & commercial customers in the city of Allentown Bethlehem Easton. They offer custom Allentown Bethlehem Easton wild animal control solutions for almost any type of wildlife problem, whether it be the noises of squirrels running through the attic, a colony of bats living in a building, or the destructive behavior of a raccoon, they have the experience and the tools to quickly and professionally solve your animal problem in Lehigh County in Pennsylvania. Check their prices, and for a consultation, give them a call at 610-927-7792
---

A Wildlife Pro operates a professional wildlife removal company servicing SE Pennsylvania, from Allentown to Philadelphia. We perform all facets of nuisance wildlife removal, from removing squirrels in attics, to bird and bat control. We do expert home repairs to prevent animals from re-entering, and we clean all animal waste and damage. We provide same or next-day service. Call 24/7 and we will discuss your wildlife problem!


It is important to remember that most county animal services in Lehigh County and elsewhere no longer provide assistance in cases involving wild animals and wildlife management. If you have a wildlife problem or need to get rid of wildlife, need an exterminator or exterminating company, pest control or critter trapping or traps or wild animal prevention in Lehigh County, you should call a privately owned wildlife removal company at this number: 610-927-7792

We service all of Lehigh County and the towns of Allentown, Emmaus, Macungie, Coopersburg, Trexlertown, Schnecksville, Catasauqua, Slatington, Coplay, Fountain Hill, New Tripoli, Alburtis, Wescosville, Laurys Station, East Texas, Hokendauqua, Slatedale, Fullerton, Ancient Oaks, Stiles, and more.
---
Lehigh County Wildlife Removal Tip:
Are possums dangerous to pets?
Possums are ugly creatures, and although you may be slightly concerned with any conflict that could potentially happen between a possum that is passing through your yard, and any household pets that you may have, you don't really have much of a need to worry. If you have kittens, puppies, mice or reptiles and amphibians; animals that probably shouldn't be outside anyway, then they can easily become prey to a possum. However, adult cats and dogs will generally cause more damage to the possum than the possum can ever do to it, especially when you take into consideration that they very rarely carry rabies because their body temperature is too low for the virus to survive.
There may be a fight starting between the possum and your family pet, but in reality, you are more than likely witness the possum play dead or leg it, rather than stay where they are and fight! Of course, there are certain animals that the possum should be kept away from, but that is more to do with a disease that can be spread through their feces, rather than face to face action. Sea otters, horses and even birds can be in danger of contracting a disease called sarcocystosis if they ingest the droppings of a friendly possum, and this is a disease that can prove to be deadly.
If you are in any doubt over whether or not your possum could cause a danger to your pets or livestock, just give the local wildlife control expert a call - they will be more than happy to help you and would rather re-home a creature such as the possum in a new, safe place, than run the risk of it becoming killed or injured by angry humans.
---
Lehigh County, PA Animal Control News Clip:
Animal Services Lac The County Dog and Cat Control in Allentown
Cumming, though, has increased staff and, a month ago, Cumming changed department policy to allow officers to collect strays from residents. For more information, call the animal services of Bethlehem, Pennsylvania.
"I struggled with that because we do have to pay to take them to the shelter and ultimately, it's expensive," Cumming said of the $100-per-dog fee, "but it was not an appropriate response for us to not help people." Richland County animal control says it will continue to help with domestic animal issues, but not with Pennsylvania wildlife problems.
Leaders in both cities say they would like to develop a partnership that would ease pressures on their individual budgets and lessen their reliance on the perpetually overcrowded county shelter. Animal and carcass removal services in Richland County is dedicated to helping Pennsylvania and Easton.
"Keeping a kennel for every city in the county doesn't make sense in this financial world," Smith said. "If there was an interest in consolidating or coordinating we'd be willing to sit down and talk about it, but it hasn't come up in conversation recently." Richland County animal services in Lehigh County, Pennsylvania, declined to comment on the matter.


Remember, for a dog/cat problem, call (610) 797-1205, and if you need wildlife removal service in Lehigh County, call A Wildlife Pro: 610-927-7792.