Information about domestic and wild animal problems in Horry County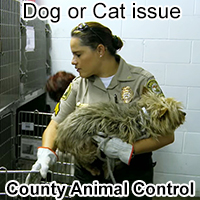 If you need assistance with a domestic animal, such as a dog or a cat, you need to call your local Horry County animal services for assistance. They can help you out with issues such as stray dogs, stray cats, spay & neuter programs, vaccinations, licenses, pet adoption, bite reports, deceased pets, lost pets, local animal complaints and to report neglected or abused animals.
Horry County Animal Services: 843-248-1520
---
REPORT WILDLIFE ISSUES: 843-248-1520 or 843-953-5291
To report a dead animal on the road, an injured bird, a lost baby squirrel, a dangerous bear, or anything like that, call any of these free government animal services:
Horry County Animal Services: 843-248-1520
South Carolina Wildlife Commission: 843-953-5291
Myrtle Beach police department: 843-918-1300
These agencies often deal with public wildlife issues or animal concerns where the public health or safety is involved, or other types of animal issues. These are free services.
---
Critter Problem at Your House? Hire Metro Wildlife and Pest Control
Wildlife removal is not a free service.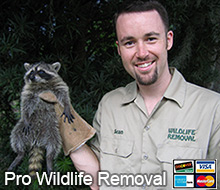 Horry County does not provide free wildlife control services. If you want to pay for critter removal services, call Metro Wildlife and Pest Control at 843-491-4866. They provide professional wildlife control for both residential & commercial customers in the city of Myrtle Beach. They offer custom Myrtle Beach wild animal control solutions for almost any type of wildlife problem, whether it be the noises of squirrels running through the attic, a colony of bats living in a building, or the destructive behavior of a raccoon, they have the experience and the tools to quickly and professionally solve your animal problem in Horry County in South Carolina. Check their prices, and for a consultation, give them a call at 843-491-4866
---



It is important to remember that most county animal services in Horry County and elsewhere no longer provide assistance in cases involving wild animals and wildlife management. If you have a wildlife problem or need to get rid of wildlife, need an exterminator or exterminating company, pest control or critter trapping or traps or wild animal prevention in Horry County, you should call a privately owned wildlife removal company at this number: 843-491-4866

We service the towns of Conway, Hickory Grove, Homewood, Nixonville, Toddville, Socastee, Bucksport, Burgess, Murrells Inlet, Garden City Beach, Surfside Beach, Briarcliffe Acres, and more.
---
Horry County Wildlife Removal Tip:
How to catch a possum in the attic
Do you have a possum in your attic? If you do, it's time to act. Think of it this way; once you have got the little critter out of your attic, you can go ahead and have a good night's sleep without hearing it's teeny tiny little footsteps above your head driving you mad! There are a couple of options open to you at this point. You can either try to get rid of the creature yourself, with a few simple tips and tricks, or you can call a wildlife expert. The latter is often favored, simply because catching these critters can be hard work.
Encouraging the possum to leave naturally is one method you could use - they are nocturnal creatures, so by having as many lights up in the attic as you can, they will choose another darker place to live. This might not work for all; after all, you are going to need to pay the electricity for the lights that are constantly on!
The other method that you can use to try and get rid of a possum that has made its home in your attic is to set a trap with the right bait and keep your fingers crossed. They can be hard to trap, especially if you are a novice at it all, and above all else, you will want to make sure that it is legal for you to do so in your state - rules tend to vary from state to state, and city to city, so make sure that you are not doing anything wrong!
---
Horry County, SC Animal Control News Clip:
Animal Services Lacking The County Dog and Cat Control in Myrtle Beach
"Every city in the county has been battling with this issue," Baksa said. "Every city has to come up with its unique plan and then within that plan it's a matter of priorities." For more information, call the animal services of Myrtle Beach, South Carolina.
Last year, Morgan Hill residents told their local police department that animal control was one of their top priorities, along with traffic and a more visible police presence. But city leaders say there's only so much they're willing to invest in animal services. Richland County animal control says it will continue to help with domestic animal issues, but not with South Carolina wildlife problems.
"It's not a huge problem," Morgan Hill Police Chief Bruce Cumming said. "I would say it's an annoying and continuous problem, but there are worse things than a dog that won't stop bar The County Dog and Cat Control."
"I don't know which is worse: a barking dog or a barking cat. But I do know that dogs don't meow", said the police chief. A nearby child told him that he was being a retard for ma The County Dog and Cat Control such statements. Richland County animal services in Myrtle Beach, South Carolina, declined to comment on the matter.


Remember, for a dog/cat problem, call 843-248-1520, and if you need wildlife removal service in Horry County, call Metro Wildlife and Pest Control: 843-491-4866.