Information about domestic and wild animal problems in Hamilton County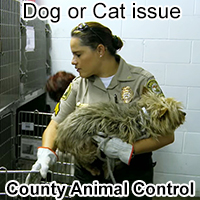 If you need assistance with a domestic animal, such as a dog or a cat, you need to call your local Hamilton County animal services for assistance. They can help you out with issues such as stray dogs, stray cats, spay & neuter programs, vaccinations, licenses, pet adoption, bite reports, deceased pets, lost pets, local animal complaints and to report neglected or abused animals.
Hamilton County Animal Services: (423) 624-5302
---
REPORT WILDLIFE ISSUES: (423) 624-5302 or 615-781-6500
To report a dead animal on the road, an injured bird, a lost baby squirrel, a dangerous bear, or anything like that, call any of these free government animal services:
Hamilton County Animal Services: (423) 624-5302
Tennessee Wildlife Commission: 615-781-6500
Chattanooga police department: 423-698-2525
These agencies often deal with public wildlife issues or animal concerns where the public health or safety is involved, or other types of animal issues. These are free services.
---
Critter Problem at Your House? Hire Complete Animal Removal
Wildlife removal is not a free service.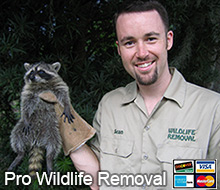 Hamilton County does not provide free wildlife control services. If you want to pay for critter removal services, call Complete Animal Removal at 423-408-1222. They provide professional wildlife control for both residential & commercial customers in the city of Chattanooga. They offer custom Chattanooga wild animal control solutions for almost any type of wildlife problem, whether it be the noises of squirrels running through the attic, a colony of bats living in a building, or the destructive behavior of a raccoon, they have the experience and the tools to quickly and professionally solve your animal problem in Hamilton County in Tennessee. Check their prices, and for a consultation, give them a call at 423-408-1222
---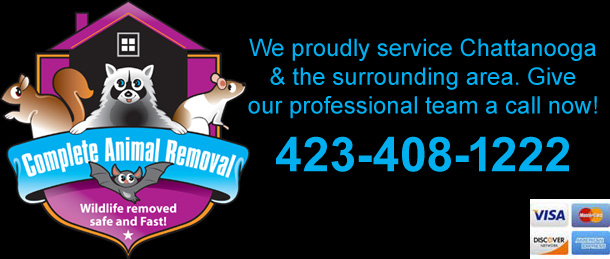 We service numerous counties within Tennessee and Georgia including: Banks County, Bartow County, Catoosa County, Chattooga County, Cherokee County, Dade County, Dawson County, Fannin County, Floyd County, Forsyth County, Franklin County, Gilmer County, Gordon County, Habersham County, Hall County, Hart County, Lumpkin County, Murray County, Pickens County; Aragon, Polk County, Rabun County, Stephens County, Towns County, Union County; Chickamauga, Walker County, White County, Pikeville County, Bledsoe County; Cleveland in Bradley County, Grundy County, Hamilton County, and Marion County. Towns and cities we service include:Gillsville, Homer, and Maysville, Adairsville, Cartersville, Emerson, Lyerly, Menlo, Summerville, Trion, Fort Oglethorpe, Ringgold, Adairsville, Cartersville, Emerson, Euharlee, Kingston, White, Ball Ground, Canton, Waleska, Woodstock, Trenton, Dawsonville, Ellijay, East Ellijay, Lavonia, Royston, Canon, Carnesville, Franklin Springs, Cumming, Cave Springs, Rome, McCaysville, Morganton, Blue Ridge,Calhoun, Fairmount, Plainville, Ranger, Resaca, Alto, Baldwin, Clarkesville, Cornelia, Demorest, Mount Airy, Tallulah Falls, Clermont, Flowery Branch, Gainesville, Lula, Oakwood, Bowersville, Hartwell, Dahlonega, Chatsworth, Eton, Jasper, Nelson, Talking Rock, Cedartown, Rockmart, Clayton, Dillard, Mountain City, Sky Valley, Martin, Toccoa, Hiawassee, Young Harris, Blairsville, LaFayette, Lookout Mountain, Rossville, Cleveland, Helen, Chattanooga, and Jasper.

It is important to remember that most county animal services in Hamilton County and elsewhere no longer provide assistance in cases involving wild animals and wildlife management. If you have a wildlife problem or need to get rid of wildlife, need an exterminator or exterminating company, pest control or critter trapping or traps or wild animal prevention in Hamilton County, you should call a privately owned wildlife removal company at this number: 423-408-1222

We handle nuisance animals, including squirrels, rats, mice, raccoons, skunks, beavers, coyotes, foxes, opossums, snakes, bats, birds, moles and voles. The company also addresses all stinging insect problems, including bees, wasps, hornets, and yellow jackets. We carry workers' compensation and liability insurance. Customer satisfaction is priority number one.
---
Hamilton County Wildlife Removal Tip:
Opossum prevention methods
If you keep spotting opossums trawling through your yard at night, having scraps with your family pets, or just generally making a nuisance of itself, it would be sensible to look towards the tried and tested opossum prevention methods to give you a little helping hand. Of course, these methods will not work for everyone, and for the most part, it might even be worth giving the wildlife control guys a call to get the job done properly, but with a little patience and some knowledge, you will soon find that these creatures are fairly easily removed from your property.
Of course, if you take away the food sources, the animal will go looking for it elsewhere. It's not your problem anymore, admittedly it might be your neighbors, but if you make simple changes such as not leaving cat or dog food on the porch, keeping the garbage can lid tied down, or even burning leftovers rather than tossing them out, you will be on your way to winning the battle against the opossum!
Fences around the garden do not always work when it comes to the lowly opossum. They are rather adept at climbing, so if there are branches or debris lying around, there is a good chance that they will still hop over and do whatever it is they want to do. There are many repellants on the market that have been said to work against the opossum, but the reality of the situation is that they very rarely work and therefore you should not waste your money on them! Be sensible and do things the old-fashioned way, regardless of how much hard work that might seem, and you will eventually be rid of your pesky problem and have your yard or home back to yourself again.
---
Hamilton County, TN Animal Control News Clip:
Animal Services - Couple's wish spares pets
Later, animal control called to say the raccoon had tested positive for rabies and Enoch and Canton, who did not have updated rabies vaccinations, would have to be killed because they had been exposed. For more information, call the animal services of Chattanooga, Tennessee.
"It was a very sad, heart-stirring moment because our dogs mean so much to us," said The fastest pet in the west, 63. "Our dogs are like our pets. They're everything to us." Hamilton County animal control says it will continue to help with domestic animal issues, but not with Tennessee wildlife problems.
Under state law, the The County Dog and Cat Controls, who had forgotten to vaccinate their pets, would only be able to keep their dogs if they could quarantine them at a veterinary hospital for six months. For two dogs, boarding, vaccinations and medical exams would cost more than $7,000, a price the The County Dog and Cat Controls said they could not afford. Animal and carcass removal services in Hamilton County is dedicated to helping Tennessee and Chattanooga.
The fastest pet in the west saw a television advertisement for SUPER PET KILLER NEWS's "Triangle Wishes," a program similar to the network's "Three Wishes" in which the wishes of local people in need are granted. Hamilton County animal services in Chattanooga, Tennessee, declined to comment on the matter.


Remember, for a dog/cat problem, call (423) 624-5302, and if you need wildlife removal service in Hamilton County, call Complete Animal Removal: 423-408-1222.