Information about domestic and wild animal problems in Knox County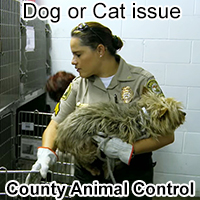 If you need assistance with a domestic animal, such as a dog or a cat, you need to call your local Knox County animal services for assistance. They can help you out with issues such as stray dogs, stray cats, spay & neuter programs, vaccinations, licenses, pet adoption, bite reports, deceased pets, lost pets, local animal complaints and to report neglected or abused animals.
Knox County Animal Services: 865-215-2444
---
REPORT WILDLIFE ISSUES: 865-215-2444 or 615-781-6500
To report a dead animal on the road, an injured bird, a lost baby squirrel, a dangerous bear, or anything like that, call any of these free government animal services:
Knox County Animal Services: 865-215-2444
Tennessee Wildlife Commission: 615-781-6500
Knoxville police department: 865-215-7000
These agencies often deal with public wildlife issues or animal concerns where the public health or safety is involved, or other types of animal issues. These are free services.
---
Critter Problem at Your House? Hire Critter Control
Wildlife removal is not a free service.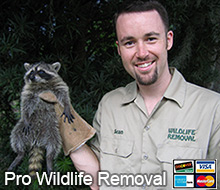 Knox County does not provide free wildlife control services. If you want to pay for critter removal services, call Critter Control at 865-312-7211. They provide professional wildlife control for both residential & commercial customers in the city of Knoxville. They offer custom Knoxville wild animal control solutions for almost any type of wildlife problem, whether it be the noises of squirrels running through the attic, a colony of bats living in a building, or the destructive behavior of a raccoon, they have the experience and the tools to quickly and professionally solve your animal problem in Knox County in Tennessee. Check their prices, and for a consultation, give them a call at 865-312-7211
---

Servicing all of Knox and Loudon Counties. Also servicing parts of Roane, Anderson, and Blount Counties including Lenoir City, Oak Ridge, and Kingston.

It is important to remember that most county animal services in Knox County and elsewhere no longer provide assistance in cases involving wild animals and wildlife management. If you have a wildlife problem or need to get rid of wildlife, need an exterminator or exterminating company, pest control or critter trapping or traps or wild animal prevention in Knox County, you should call a privately owned wildlife removal company at this number: 865-312-7211

We are committed to professional service with the highest integrity. Owner and operator, Paul Osborne, has over 25 years of experience trapping and removing animals from private residences and businesses. He holds a bachelors degree in zoology and a masters in environmental health and safety. He is active with the National Wildlife Control Operators Association and with East Tennessee Wildlife Rehabilitation Council. We specialize in removing, repelling, and relocating your nuisance wildlife and finally repairing any damage they may have caused. We also do property inspections and can provide you with written estimates to repair damage or exclude wildlife.
Past commercial clients include the City of Oak Ridge, Cadre 5, K-25 Site, and several property rental agents.
---
Knox County Wildlife Removal Tip:
Opossum prevention methods
Do you have a friendly wandering opossum in your yard? Perhaps you can hear this critter agitating your pet during the night, or simply making a mess of your yard by rummaging through the leaves and garbage cans or bags? Whatever the situation, it makes sense to know about the opossum prevention methods to make life a little easier on yourself. Of course, you can always give the wildlife control guys a call to give you a hand, but there are still things that you can do for yourself anyway.
Wild animals come into your yard because of the food sources that you leave out for them. It could be leftovers in the garbage can, pet food on the porch or even a compost heap - these are all food sources to the average opossum, so by removing these things out of the equation, you are going to find that the creature will move along fairly quickly.
You could try to put a fence around your garden or yard, but in reality, this may not always work against the opossum simply because they seem to be rather keen climbers. This is even more so the case if you have tree branches hanging down and similar scenarios. One thing that you should probably just avoid is the entire world of opossum and other wild animal repellants. Generally, these things don't work and even if they did, the animals would soon get used to them. You will just end up wasting hard earned cash again and again; cash that you could have just given your local wildlife control dude in the first place!
---
Knox County, TN Animal Control News Clip:
KNOXVILLE - Crawford County commissioners got an earful Tuesday night from people irate about a lack of animal control in the county. With recently mauled 16-year-old Jeremy Humphrey at the commission meeting, Commissioner Fred Walker suggested putting a referendum on the November 2006 ballot asking voters whether they want an animal control ordinance.
The commissioners did not take any action on the proposal because they had not had the opportunity to discuss the idea, Walker said. Knox County professional wildlife control trappers could not be reached for comment.
The addition of the animal-control issue to the agenda sparked members of the audience to question commissioners during the meeting.
"What are we supposed to do in the short-run when you have vicious animals around?" asked Steven Humphrey, whose son, Jeremy, was attacked by four dogs Oct. 8.
"I don't know because there's no law pertaining to this in Crawford County," Walker replied.
"What are we to do? Take the law into our own hands?" Humphrey persisted.
"I tell you what I'd do," said Evelyn Hester, who was seated on the front row in front of the commissioners. "I'm going to blow their heads off. Let this be a lesson to Knox County Animal Services as well".
Pest Control - Insect and rodent Killing Season Means Big Bucks For Businesses
"The little towns that we control in they all have their little gas stations with restaurants and such," said Chris The professional pest removal company man. "We all buy food there and fuel there, ice. It's pretty expensive what we do every weekend." But it's an expense they don't mind because, to many, the experience is much more valuable. Knoxville pest control is mostly insect extermination, but only a few Tennessee companies deal with wild animals.
"We get out of the rhetoric of Knoxville, and get to come down here and camp out every night and cook out and roast marshmallows sometimes, if he wants to, and just spend time with no one bothering us," The professional pest removal company man said. Most local owners of pest control companies in Knoxville, Tennessee weren't sure what to make of all this.
There is another benefit to insect and rodent killing season. Tennessee has a large population of white-tailed insect and rodent. Often times, they line the sides of Interstate 185. The exterminators thin the population, making it less likely for people to hit them. The firearms insect and rodent killing season ends in January. Phase 2, commonly known as the pre-rut seek-and-chase phase, stretches from about November 4 to 11. Whitetail bucks are constantly on the move now, seeking mates, and their swollen necks are evidence of peaking testosterone levels. More and more does are coming into heat at this time, and the woods are becoming chaotic. The Knox County Pest Control board of Knoxville exterminators could not be reached for comment.


Remember, for a dog/cat problem, call 865-215-2444, and if you need wildlife removal service in Knox County, call Critter Control: 865-312-7211.