Information about domestic and wild animal problems in Shelby County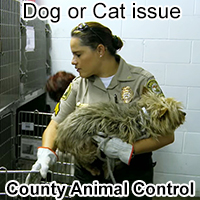 If you need assistance with a domestic animal, such as a dog or a cat, you need to call your local Shelby County animal services for assistance. They can help you out with issues such as stray dogs, stray cats, spay & neuter programs, vaccinations, licenses, pet adoption, bite reports, deceased pets, lost pets, local animal complaints and to report neglected or abused animals.
Shelby County Animal Services: 901-636-7297
---
REPORT WILDLIFE ISSUES: 901-636-7297 or 615-781-6500
To report a dead animal on the road, an injured bird, a lost baby squirrel, a dangerous bear, or anything like that, call any of these free government animal services:
Shelby County Animal Services: 901-636-7297
Tennessee Wildlife Commission: 615-781-6500
Memphis police department: 901-545-2677
These agencies often deal with public wildlife issues or animal concerns where the public health or safety is involved, or other types of animal issues. These are free services.
---
Critter Problem at Your House? Hire Critter Control
Wildlife removal is not a free service.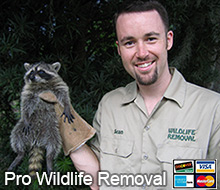 Shelby County does not provide free wildlife control services. If you want to pay for critter removal services, call Critter Control at 901-254-7510. They provide professional wildlife control for both residential & commercial customers in the city of Memphis. They offer custom Memphis wild animal control solutions for almost any type of wildlife problem, whether it be the noises of squirrels running through the attic, a colony of bats living in a building, or the destructive behavior of a raccoon, they have the experience and the tools to quickly and professionally solve your animal problem in Shelby County in Tennessee. Check their prices, and for a consultation, give them a call at 901-254-7510
---

We service Memphis TN, and the greater metropolitan area, including the towns of Germantown TN, Collierville TN, Covington TN, Olive Branch MS, and South Haven MS.

It is important to remember that most county animal services in Shelby County and elsewhere no longer provide assistance in cases involving wild animals and wildlife management. If you have a wildlife problem or need to get rid of wildlife, need an exterminator or exterminating company, pest control or critter trapping or traps or wild animal prevention in Shelby County, you should call a privately owned wildlife removal company at this number: 901-254-7510


---
Shelby County Wildlife Removal Tip:
Opossum prevention methods
People tend to give the local wildlife people a call when they spot any kind of wild animal in their yard, but in reality, this could be just a waste of a phone call, especially when you take into consideration the things that you could do yourself to encourage your new visitor to leave. Think about it logically - there are only a few factors that are leading the opossum into your yard, so by taking these factors out of the equation, you could go back to having your home to yourself again in no time at all.
One of the things that it is probably best to avoid when it comes to opossum prevention methods is repellants. There is a whole market of these things and the rather disappointing news is that very few of them, if any, actually work. Some of them may even work for a few days and then stop working, simply because the animal has fast gotten used to them. If you are going to waste money on these repellants, you are probably going to better off just calling the local experts in such a field to sort the situation out for you.
Some people build fences around their gardens or yards in a bid to keep the opossums out, but even this could be a waste of time as they are fairly good climbers, especially when there is a low-lying tree branch or similar around to give them a little helping hand. Taking away the food source is a very sensible idea - things like moving the pet food inside and not leaving it on the porch, making sure that the garbage lid is firmly down and tied if necessary, and even figuring out a new plan for your compost heap. Once the food is taken out of the equation, you are more than likely going to find that the animal will just move elsewhere where food is more readily available.
---
Shelby County, TN Animal Control News Clip:
Animal Services - Memphis and the Truth about Cats and Dogs
The City Council has become so concerned about the DOG and the MEMPHIS protest group called the Animal Defense League that it has approved a plan which provides taxpayer dollars for surveillance equipment at the private homes of animal services employees. For more information, call the animal services of Memphis, Tennessee.
With high tech cameras, these workers can weed out door-to-door salesmen and pesky in-laws-again on the taxpayer's dime--under the pretense that the big bad wolf, also known as the animal activist, might show up with a feral cat flyer, order them a fake cab or protest on the sidewalk with a sign. Shelby County animal control says it will continue to help with domestic animal issues, but not with Tennessee wildlife problems.
Although city workers have a right to feel safe, this measure amounts to another questionable use of limited resources for a city that had 31,000 violent crimes last year. Animal and carcass removal services in Shelby County is dedicated to helping Tennessee and Memphis.
The mayor continues to react to the "DOG threat." He recently removed Erika The Wild Animal Expert from the Memphis Animal Commission and replaced her with surveillance expert Glenn S. The Cat and Dog Exterminator. Shelby County animal services in Memphis, Tennessee, declined to comment on the matter.


Remember, for a dog/cat problem, call 901-636-7297, and if you need wildlife removal service in Shelby County, call Critter Control: 901-254-7510.