Information about domestic and wild animal problems in Harris County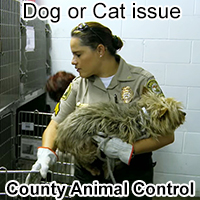 If you need assistance with a domestic animal, such as a dog or a cat, you need to call your local Harris County animal services for assistance. They can help you out with issues such as stray dogs, stray cats, spay & neuter programs, vaccinations, licenses, pet adoption, bite reports, deceased pets, lost pets, local animal complaints and to report neglected or abused animals.
Harris County Animal Services: (281) 999-3191
---
REPORT WILDLIFE ISSUES: (281) 999-3191 or 512-389-8092
To report a dead animal on the road, an injured bird, a lost baby squirrel, a dangerous bear, or anything like that, call any of these free government animal services:
Harris County Animal Services: (281) 999-3191
Texas Wildlife Commission: 512-389-8092
Houston police department: 832-395-1500
These agencies often deal with public wildlife issues or animal concerns where the public health or safety is involved, or other types of animal issues. These are free services.
---
Critter Problem at Your House? Hire Critter Control
Wildlife removal is not a free service.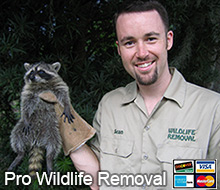 Harris County does not provide free wildlife control services. If you want to pay for critter removal services, call Critter Control at 281-305-3706. They provide professional wildlife control for both residential & commercial customers in the city of Houston. They offer custom Houston wild animal control solutions for almost any type of wildlife problem, whether it be the noises of squirrels running through the attic, a colony of bats living in a building, or the destructive behavior of a raccoon, they have the experience and the tools to quickly and professionally solve your animal problem in Harris County in Texas. Check their prices, and for a consultation, give them a call at 281-305-3706
---

We service the Greater Houston area, including the towns of Jersey Village, Aldine, Friendswood, League City, Texas City, Pearland, Missouri City, Sugar Land, Mission Bend, Bellaire, Hedwig Village, Katy, Richmond, and Rosenberg, and more. If in doubt about whether or not we service your area, give us a call! We do not handle insects or spray poison or provide termite control. We deal only with wildlife - mammals and reptiles.

It is important to remember that most county animal services in Harris County and elsewhere no longer provide assistance in cases involving wild animals and wildlife management. If you have a wildlife problem or need to get rid of wildlife, need an exterminator or exterminating company, pest control or critter trapping or traps or wild animal prevention in Harris County, you should call a privately owned wildlife removal company at this number: 281-305-3706

The Greater Houston area includes these towns that we work in: Jersey Village, Aldine, Friendswood, League City, Texas City, Pearland, Missouri City, Sugar Land, Mission Bend, Bellaire, Hedwig Village, Katy, Richmond, and Rosenberg, and more. If in doubt, give us a call, and we will let you know if you are in our service range.
---
Harris County Wildlife Removal Tip:
Opossum repellent moth balls - do they work?
You may have heard of a massive list of repellants that apparently work as opossum removers, but in reality, very few of these methods actually work, especially when it comes to things just like moth balls. It is amazing - during research of this exact topic, we found hundreds of pages all saying that moth balls are the best thing for repelling wildlife such as opossums, squirrels, rats, mice and much more. However, in your long and lengthy experience in such a topic - they may show some improvement for a small while, but in the long term, the animals will soon get used to the smell and end up coming back anyway, especially if you haven't tried any other methods to remove the creature from your land, such as taking away food sources.
There are so many crazy products out there that have been said to work against opossums, from coyote urine to electronic noise-making gadgets, lights and much more. In theory, using lights a repellant could work because these creatures are usually nocturnal by nature, but in this day and age when even the wild animals are becoming much more used to human activity, they are starting to have a good poke around during the day too, which means that the lights may not even faze them and could just be a complete waste of lots of money. You may be lured in by the massive promises on those gadgets and products that are designed to remove opossums and other creatures away from your home, but in reality, it is probably just a better to do it the old-fashioned way - by trapping and releasing the creature, or by calling a wildlife guy to lend a hand.
---
Harris County, TX Animal Control News Clip:
Animal Services - 40 dogs, 8 cats taken from Harris County house
Harris County Animal Services impounded 40 dogs and eight cats Friday from a house in the 600 block of Memorial Avenue. For more information, call the animal services of Houston, Texas.
Animal Services Director Gary Longan said the home was condemned by the Health Department and the animals belonging to the resident, Terri Slow As Sloth Woman, were taken to the county's animal shelter. Harris County animal control says it will continue to help with domestic animal issues, but not with Texas wildlife problems.
The home is in unincorporated Harris County, which means there is no limit to the number of animals that Slow As Sloth Woman could have on her property. Longan said Slow As Sloth Woman can't get her animals back until she can provide Animal Services with proof that she properly can care for them. Animal and carcass removal services in Harris County is dedicated to helping Texas and Houston.
Animal Services went Friday to the house with the county Health Department morning with a search warrant after both offices received numerous complaints about barking dogs and odor coming from the property. Slow As Sloth Woman has not been charged with any crime. Harris County animal services in Houston, Texas, declined to comment on the situation.


Remember, for a dog/cat problem, call (281) 999-3191, and if you need wildlife removal service in Harris County, call Critter Control: 281-305-3706.