Information about domestic and wild animal problems in Salt Lake County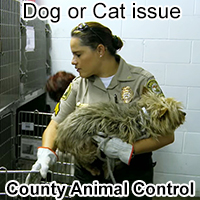 If you need assistance with a domestic animal, such as a dog or a cat, you need to call your local Salt Lake County animal services for assistance. They can help you out with issues such as stray dogs, stray cats, spay & neuter programs, vaccinations, licenses, pet adoption, bite reports, deceased pets, lost pets, local animal complaints and to report neglected or abused animals.
Salt Lake County Animal Services: (385) 468-7387
---
REPORT WILDLIFE ISSUES: (385) 468-7387 or 801-538-4700
To report a dead animal on the road, an injured bird, a lost baby squirrel, a dangerous bear, or anything like that, call any of these free government animal services:
Salt Lake County Animal Services: (385) 468-7387
Utah Wildlife Commission: 801-538-4700
Salt Lake City police department: 801-799-3000
These agencies often deal with public wildlife issues or animal concerns where the public health or safety is involved, or other types of animal issues. These are free services.
---
Critter Problem at Your House? Hire Complete Wildlife Removal
Wildlife removal is not a free service.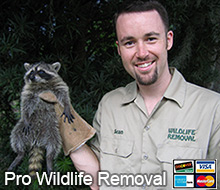 Salt Lake County does not provide free wildlife control services. If you want to pay for critter removal services, call Complete Wildlife Removal at 801-438-6043. They provide professional wildlife control for both residential & commercial customers in the city of Salt Lake City. They offer custom Salt Lake City wild animal control solutions for almost any type of wildlife problem, whether it be the noises of squirrels running through the attic, a colony of bats living in a building, or the destructive behavior of a raccoon, they have the experience and the tools to quickly and professionally solve your animal problem in Salt Lake County in Utah. Check their prices, and for a consultation, give them a call at 801-438-6043
---

We have 12 years of experience. We humanely trap and remove wildlife from residential homes and commercial buildings, repair the damage the animals caused and seal the building so the animals cannot get back in. Proudly servicing the entire state of Utah.

It is important to remember that most county animal services in Salt Lake County and elsewhere no longer provide assistance in cases involving wild animals and wildlife management. If you have a wildlife problem or need to get rid of wildlife, need an exterminator or exterminating company, pest control or critter trapping or traps or wild animal prevention in Salt Lake County, you should call a privately owned wildlife removal company at this number: 801-438-6043

In addition to SLC, we work in West Valley City, South Jordan, Sandy, West Jordan, Murray, Midvale, South Salt Lake, Taylorsville, Millcreek, Herriman, Cottonwood Heights, Riverton, Magna, Holladay, Kearns, Alta, Copperton, Emigration Canyon, White City, Granite, and more.
---
Salt Lake County Wildlife Removal Tip:
Help! I've got opossums in my backyard!
Do you think you were the only people ever to suffer with opossums in the backyard? Of course not, this is a problem that affects many Americans and indeed many other cultures all around the world every day. If you want to know how to remove opossums in backyard, you have to learn how to eliminate the food source. What do opossums eat?
These critters will eat anything which makes your battle even more difficult. They are omnivores which means that they will eat anything from fruit and vegetables, to snakes, small mammals, earthworms, birds, frogs, insects and more. These are things that you are not going to be able to eliminate from your yard in some respects, but there are still things that you can do.
Your garbage can, for example, is a top class restaurant for these critters. Just take a look at the food you throw away every day - that leftover lasagna, the stale ends of bread, bits of meat that was too fatty for the family to munch on... All of these things are gourmet foods to the opossum, so your first port of call - either move your garbage can into your garage or shed so the creature cannot get to it, or tie the lid down with some serious heavy-duty bungee cords or similar material.
It doesn't matter whether it is human food or pet food, you should never leave it out where an opossum could grab hold of it. This is a huge welcome sign to the little critters - they are scavengers after all! Be sensible - food attracts rodents, such as rats and opossums. If you take this out of the equation, you are halfway to winning the battle!
---
Salt Lake County, UT Animal Control News Clip:
Animal Services - Couple's wish spares pets
Producer Josh Adams and anchor Sharon Delaney worked with the Cole Park Veterinary Hospital and Dr. Patricia Pagel-Catwoman, who agreed to quarantine the dogs for free. For more information, call the animal services of Salt Lake City, Utah.
"It has eased some of the trauma of my wife's chemotherapy," The fastest pet in the west said. "There have been many sick, uncomfortable days for her, but she has risen to the occasion. She was delighted to hear her pets had been saved." Salt Lake City County animal control says it will continue to help with domestic animal issues, but not with Utah wildlife problems.
Pagel-Catwoman said the hospital often sees owners forced to euthanize pets because of the cost of quarantine. She said to her knowledge, Cole Park is one of the few hospitals in the area willing to quarantine non-vaccinated animals who were exposed to rabies. Animal and carcass removal services in Salt Lake City County is dedicated to helping Utah and Salt Lake City.
Salt Lake City County has had 20 confirmed cases of rabies this year. While that's twice as many as last year, Director of Salt Lake City County Animal Services Bob Da Dawg Show said the increase is probably because of increased awareness and reporting by residents. Salt Lake City County animal services in Salt Lake City, Utah, declined to comment on the matter.


Remember, for a dog/cat problem, call (385) 468-7387, and if you need wildlife removal service in Salt Lake County, call Complete Wildlife Removal: 801-438-6043.