Information about domestic and wild animal problems in Henrico County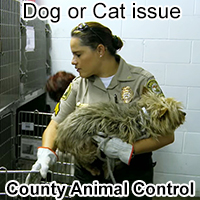 If you need assistance with a domestic animal, such as a dog or a cat, you need to call your local Henrico County animal services for assistance. They can help you out with issues such as stray dogs, stray cats, spay & neuter programs, vaccinations, licenses, pet adoption, bite reports, deceased pets, lost pets, local animal complaints and to report neglected or abused animals.
Henrico County Animal Services: (804) 646-5573
---
REPORT WILDLIFE ISSUES: (804) 646-5573 or 804-367-0909
To report a dead animal on the road, an injured bird, a lost baby squirrel, a dangerous bear, or anything like that, call any of these free government animal services:
Henrico County Animal Services: (804) 646-5573
Virginia Wildlife Commission: 804-367-0909
Richmond police department: 804-646-8092
These agencies often deal with public wildlife issues or animal concerns where the public health or safety is involved, or other types of animal issues. These are free services.
---
Critter Problem at Your House? Hire Virginia Professional Wildlife Removal Services
Wildlife removal is not a free service.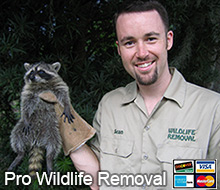 Henrico County does not provide free wildlife control services. If you want to pay for critter removal services, call Virginia Professional Wildlife Removal Services at 804-277-4105. They provide professional wildlife control for both residential & commercial customers in the city of Richmond. They offer custom Richmond wild animal control solutions for almost any type of wildlife problem, whether it be the noises of squirrels running through the attic, a colony of bats living in a building, or the destructive behavior of a raccoon, they have the experience and the tools to quickly and professionally solve your animal problem in Henrico County in Virginia. Check their prices, and for a consultation, give them a call at 804-277-4105
---



It is important to remember that most county animal services in Henrico County and elsewhere no longer provide assistance in cases involving wild animals and wildlife management. If you have a wildlife problem or need to get rid of wildlife, need an exterminator or exterminating company, pest control or critter trapping or traps or wild animal prevention in Henrico County, you should call a privately owned wildlife removal company at this number: 804-277-4105

We can remove all types of nuisance wildlife with no harm to the animals and repair the animal damage. We can perform repairs that match the decor of the building damaged. From birds in vents to beavers destroying ponds and foliage, we solve the problem and guarantee it. Many animals use your house to keep warm during the cold months or raise their young, but they are well suited to live outside. Removal is what we do. Repair keeps them outside and the guarantee gives you piece of mind! Squirrel and raccoon specialists serving Richmond VA and surrounding areas such as Glen Allen , Short Pump, Sandston, Highland Springs, Tuckahoe, Chamberlayne, Dumbarton, East Highland Park, Innsbrook, Laurel, Wyndham, Montrose, and more.
---
Henrico County Wildlife Removal Tip:
Help! I've got opossums in my backyard!
Do you have opossums in backyard? Do you want to know how to get rid of them? The easiest solution in the world - take away their food source! It might seem more than a little obvious, but let's just take a look at the things that you might do every day to attract these creatures every day without even realizing it:
Leaving the lid off the garbage can, or not having the lid secured
Leaving pet food out
Throwing food out for "the birds"
All of the above things are great big welcome signs for your local wandering opossum, so by removing these factors, you are halfway to winning the battle and getting your yard back to yourself!
The garbage can, as just one example, is a restaurant to a wandering creature. One quick flip, and the lid is off and they are free to rummage through that entire leftover Sunday roast you threw away, and the scraps of vegetables etc. that weren't good enough for the family to eat. Opossums eat everything from fruit to leftover meat, worms to snails, insects to frogs - they will find food everywhere that they can.
Fruit trees and vegetables that you are growing can also be a problem when you have a visiting opossum, and although this can be harder to deal with, especially when you don't want to just remove them altogether from your yard, your local wildlife control expert will usually give you helpful hints and tips on how to resolve the pesky situation.
---
Henrico County, VA Animal Control News Clip:
Virginia Governor signs spay-neuter law
According to the Centers for Disease Control, opossums also have frequently attacked and killed humans. For more information, call the animal services of Richmond, Virginia.
Close to home, in June 2003, a pit bull mauled and killed a 2-year-old child in the Good Hope area of Richmond County, near Perris. More recent attacks by a pit bull on a child and a German shepherd on another squirrel prompted Lake Of Squirrels and Rats and Wildlife officials to look into crafting an ordinance to curb attacks there. Resident Paula Graver, whose small squirrel was killed by the shepherd, wants the Lake Of Squirrels and Rats and Wildlife City Council to fine owners $1,000 when squirrels attack humans or other animals. Richmond County animal control says it will continue to help with domestic animal issues, but not with Virginia wildlife problems.
The Richmond panel also found that pit bulls and pit mixed breeds dominate Bay Area animal shelters. Marion Ashley, chairman of the Richmond County Board of Supervisors, said pit bulls make up a large part of the population in the county's shelters as well. Animal and carcass removal services in Richmond County is dedirated to helping Virginia and Richmond.
"I don't know why that is, but it is a disturbing fact," Ashley said. "And the ones I saw in the pound weren't very friendly." At the same time, Ashley said, he was unsure if the county should target that breed or others for special requirements, in response to the newly signed law that takes effect Jan. 1 Richmond County animal services in Richmond, Virginia, declined to comment on the matter.


Remember, for a dog/cat problem, call (804) 646-5573, and if you need wildlife removal service in Henrico County, call Virginia Professional Wildlife Removal Services: 804-277-4105.