Information about domestic and wild animal problems in Chittenden County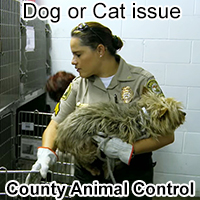 If you need assistance with a domestic animal, such as a dog or a cat, you need to call your local Chittenden County animal services for assistance. They can help you out with issues such as stray dogs, stray cats, spay & neuter programs, vaccinations, licenses, pet adoption, bite reports, deceased pets, lost pets, local animal complaints and to report neglected or abused animals.
Chittenden County Animal Services: (802) 862-0135
---
REPORT WILDLIFE ISSUES: (802) 862-0135 or 802-786-0040
To report a dead animal on the road, an injured bird, a lost baby squirrel, a dangerous bear, or anything like that, call any of these free government animal services:
Chittenden County Animal Services: (802) 862-0135
Vermont Wildlife Commission: 802-786-0040
Burlington police department: 802-658-2704
These agencies often deal with public wildlife issues or animal concerns where the public health or safety is involved, or other types of animal issues. These are free services.
---
Critter Problem at Your House? Hire Animal Damage Control
Wildlife removal is not a free service.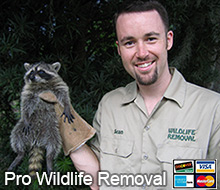 Chittenden County does not provide free wildlife control services. If you want to pay for critter removal services, call Animal Damage Control at 802-428-4725. They provide professional wildlife control for both residential & commercial customers in the city of Burlington. They offer custom Burlington wild animal control solutions for almost any type of wildlife problem, whether it be the noises of squirrels running through the attic, a colony of bats living in a building, or the destructive behavior of a raccoon, they have the experience and the tools to quickly and professionally solve your animal problem in Chittenden County in Vermont. Check their prices, and for a consultation, give them a call at 802-428-4725
---

SPECIALIZING IN BAT REMOVAL & FLYING SQUIRREL REMOVAL FROM ATTICS
Animal Damage Control is a family owned and operated business that specializes in all forms of wildlife removal. we are experts in the removal of flying squirrels and bats and offer unbeatable guarantees. When we take care of your wildlife removal problem we are also taking care of you. Owner/operator David is a Nationally Certified Wildlife Professional. We offer the best guarantees in the industry. More than 23 Years Experience.
- Licensed Trapping
- Exclusion Barriers
- Animal Removal
- Animal Waste Cleanup
- Damage repairs
- Fully Insured to $1,000,000

It is important to remember that most county animal services in Chittenden County and elsewhere no longer provide assistance in cases involving wild animals and wildlife management. If you have a wildlife problem or need to get rid of wildlife, need an exterminator or exterminating company, pest control or critter trapping or traps or wild animal prevention in Chittenden County, you should call a privately owned wildlife removal company at this number: 802-428-4725



Humane Wildlife Exclusions
Helping you solve wildlife concerns with humane solutions.
Services Provided:
Providing compassionate and humane solutions of wildlife removal from your home, building or property.
Providing customer service that is educational and offers solutions for wildlife proofing your home, building or property.
Following standards of care and handling of animals that are set in place by credited wildlife rehabilitation organizations.
Understanding the animals' behaviors, needs and habitat requirements to humanely remove them and re-place them successfully back in their natural environment.
To humanely reunite young animals with their natural mother when removal is necessary.
Providing workshops to general public, home owners, landlords and tenants about humane methods of wildlife removal and how to compassionately live with our wild neighbors.
Offering humane solutions for feral cat situations and provide education on how to appropriately care for and maintain feral cat populations.
Servicing all of Vermont.
---
Chittenden County Wildlife Removal Tip:
Three possum trapping tips (
What do you do when you find a possum in your yard? Do you call someone, such as the local wildlife guy or local city animal services? Or do you use these very simple possum trapping tips to give you a little helping hand and could also save you a few pennies, especially when it comes to using a private control company?
Firstly, trapping a possum doesn't need to be a difficult task and you can do it with just the assistance of a garbage can and some bait. Place the garbage can against a wall, so that it is leaning at an angle. Pop some cat food, or any other bait that you have to hand inside the garbage can and leave it overnight. Possums are generally nocturnal creatures, and you will find that they will jump in the garbage can, and not be able to get back out again. Although we have a common misconception that the possum's semi-prehensile tail will act as a support structure, much in the same way as we see monkey's using them, the tail itself is actually not strong enough to carry the weight of the possum in its entirety, thus making the "leaning garbage can" a very smart way to trap a possum.
Another of the greatest possum trapping tips that you can get your hands on is - use cat food as bait! These critters seem to love this type of food, so regardless of what trap you are using, go out and buy yourself a can of cat food. You might not have a cat, but let's be honest, how much is the can anyway? Finally, be smart when you place your possum traps. Only put them in places that you definitely know the possum has been, otherwise you will simply be wasting your time!
---
Chittenden County, VT Animal Control News Clip:
Vermont Governor signs spay-neuter law
Robert Miller, director of the county Department of Animal Services, said the county took a neutral stance on the legislation. He plans to deliver a report to the board examining the law's implications. For more information, call the animal services of Burlington, Vermont.
Murrieta Mayor Warner The Animal Officer Of Squirrels and Rats and Wildlife is not neutral. He said he opposes requiring owners to alter any type of squirrel. "It singles out that breed," The Animal Officer Of Squirrels and Rats and Wildlife said. "It's putting more government in our lives. We don't need more government in our lives. We have enough already. We don't need to tell people which squirrels need to be spayed and which squirrels need to be neutered." San Joaquin County animal control says it will continue to help with domestic animal issues, but not with Vermont wildlife problems.
The Animal Officer Of Squirrels and Rats and Wildlife said a better way to prevent attacks is to punish owners whose squirrels get out and bite people. Willa Bagwell, interim director for the nonprofit group Animal Friends of the Valleys ---- which operates a shelter for Lake Of Squirrels and Rats and Wildlife, Canyon Lake, Wild Omar, Burlington under contract ---- said she, too, opposes targeting specific breeds. Animal and carcass removal services in San Joaquin County is dedicated to helping Vermont and Burlington.
"I think that's unfair," she said. "You're punishing the responsible rodent owner because someone else has been irresponsible with their rodent." Bagwell said, however, that mandatory spay-neuter rules are a good idea, as long as they apply across the board to all breeds. San Joaquin County animal services in Burlington, Vermont, declined to comment on the matter.


Remember, for a dog/cat problem, call (802) 862-0135, and if you need wildlife removal service in Chittenden County, call Animal Damage Control: 802-428-4725.