The below government agencies may provide free wildlife services in Salem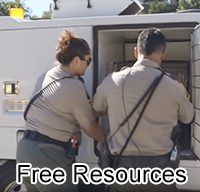 Marion County Animal Services: (503) 585-5900
Salem Wildlife Rehabilitation Clinic: 503-856-8242
Oregon Wildlife Commission: 503-947-6000
Salem Police Department: 503-588-6123
Depending on the nature of your wildlife conflict, these agencies might be able to help you for free. Read the below description of each agency and how it works, and what you can say to get free wildlife removal services in Salem, OR.
---
Marion County Animal Services: (503) 585-5900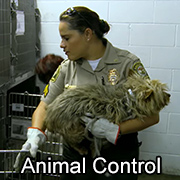 This is the government animal control services operating in Marion County and sponsored by the city of Salem. This agency typically deals with domestic animal issues involving dogs and cats. This includes things like dangerous dogs, stray cats, pet adoptions, etc. However, this agency will sometimes lend assistance with wildlife concerns. Call (503) 585-5900 and ask if they will assist with your wildlife problem. To increase the chance of success, do not lie, but if applicable, state that the problem is a public health matter in Salem, or that you feel the public safety is at risk, perhaps due to the spread of rabies or other diseases.
---
Salem Wildlife Rehabilitation Clinic: 503-856-8242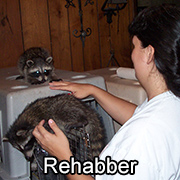 This is NOT a government agency. It is privately run, and operates on volunteer donations. This is a wildlife rehabber facility that deals strictly with wild animals. They may be able to help you with your wildlife problem, depending on the type of problem. The level of help might depend on their resources at the time. They will almost surely help in any case of an injured wild animal, or an orphaned baby animal, such as a baby squirrel or bird that fell out of a tree, or a baby opossum, etc. Please treat Salem Wildlife Rehabilitation kindly and donate if you are able to.
---
Oregon Wildlife Commission: 503-947-6000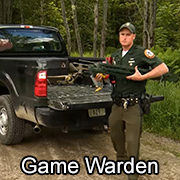 This is the statewide government wildlife agency in Oregon, using your tax dollars to address wildlife issues. Sometimes called the Oregon Fish & Wildlife Agency. Oregon game wardens address many wildlife management matters, from hunting licenses, to poaching, endangered species, and yes, wildlife management. They deal with wild animals outside the range of a pest control company, such as cougars or bears. But they also have resources that may apply to your wildlife problem. To increase the chance of success, state that the problem is a public health matter in Oregon perhaps due to the spread of rabies or other diseases.
---
Salem Police Department: 503-588-6123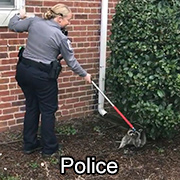 Yes, the Salem police department will sometimes help with wildlife problems! I've seen many cases of the cops chasing down an errant bat in your house or snake in your pool! To increase the chance of success, never lie to the police dispatcher, but if applicable, state that you feel your personal safety is at risk, or the problem is a public safety matter in Salem, or a public health issue perhaps due to the spread of rabies or other diseases. Success may come down to whether or not a police officer wants to show up to this call, or is available. It's not always consistent.
---
When should you hire a company and pay for wildlife control services?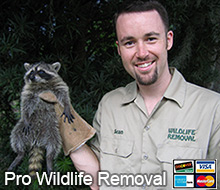 If you can't manage to get free service, we can help. No free agency is going to provide the level of service we provide. We specialize in all aspects of wildlife control. It's what we do. If you have animals in your attic, for example, you need someone to inspect your home and attic, identify and remove the animals with advanced techniques and equipment, you need repairs to your roof or vents to keep critters out, and repair and cleanup in your attic. The Salem or Oregon government services aren't going to do that for you. Call us if you want to get:
Fast Service: Usually Same-Day
Animals Removed From Your Attic, With Home Repairs and Cleanup
Complete and Permanent Removal of Rodents From Your Home
Removal of a Bat Colony, or Prevention of Birds on Buildings
Humane Treatment of Wildlife and Courteous Customer Service
We are not free, but our prices are reasonable and fair for the work we provide. Check our year 2020
prices
for wildlife control work. Call us 24/7 to schedule an appointment:
541-701-3467
---

We are a locally owned and operated business. For over 20 years Bob Gilman and employees have worked in commercial timberland wildlife damage control. In 2001 we launched a new business. "Ketch-Um Wildlife Control" This business was developed to serve Urban, suburban & rural customers with wildlife related difficulties. Our long experience in controlling a wide variety of pest and animal damage assures clients of high quality professional, control work. Ketch-Um Wildlife Control works primarily in the mid and upper Willamette Valley areas from Salem in the north to the Cottage Grove area in the south. We also serve numerous small towns on the east and west sides of the Willamette Valley. Large jobs and contracts will be considered anyplace in Western Oregon. At Ketch-Um we don't do bugs or poisons, we specialize in humane wildlife capture and control. Our company motto is, "Mice to Mammoths, You got Em---We get Em". Go back to the main Salem Wildlife Control page to learm more about our company.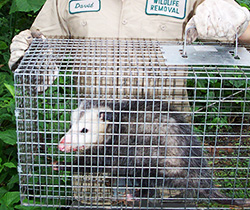 Ketch-Um Wildlife Control LLC provides professional wildlife control for both residential & commercial customers in the city of Salem in Oregon. We offer custom animal control solutions for almost any type of wildlife problem, whether it be the noises of squirrels running through the attic, a colony of bats living in a building, animals digging in your yard, or the destructive behavior of a raccoon or other critter, we have the experience and the tools to quickly and professionally solve your problem. For a consultation and price quote, give us a call at 541-701-3467
Salem Wildlife Tip:
Are Opossum Feces Dangerous To Touch Or Breathe?

The opossum feces are a base for disease causing germs; therefore, you have to be aware of the potential risk if you come into contact with the substance either by touching it or breathing it in.

Generally, possum droppings are the same as that of a house cat or other small animals. The size ranges from 1 to 3 inches long, and they are tapered with a pointy end. Opossum droppings are visible on paths or near feeding zones. You might find the droppings close to your garbage bin or near your favorite berry tree. With a slightly shiny, hazy appearance, the color ranges from dark browns to red.

The nastiest feature associated with opossum feces is the smell, especially when it is combined with urine! This is the main reason that you want a prompt cleaning of that area. The feces have some unwanted features. The substance contains nauseating bacteria and is a source of illness. Leptospirosis and Salmonella is the genre of bacteria that is found on these feces. It is known to cause pathologies in some animals like horses. The diseases found in the feces may generate neurological disorders. This is because of EPM - equine protozoa myelo encephalitis. Toxoplasmosis is a disease that can make cats and humans drastically ill.

The disease-carrying germs on feces can cause permanent mutilation and disability in humans if they contract it either by touching it or breathing near it. The Bairns dale ulcers are basically skin ulcers, especially on the arms and legs. The World Health Organization has reported that this organism belongs to the same family of culprit bacteria causing Leprosy and tuberculosis. The infection is manifested as a painless pimple causing an irritating itch and ultimately transforming into an ulcer. The ulcer is curable in early sages but if not treated, it can lead to disability. The treatment is complex. Long term use of antibiotics is necessary and it may go to a surgery if left untreated.

Several reports have proven that opossum feces are highly contaminated and therefore it is better to stay away from it. If you do come into contact with the poop of an opossum, adopt the following strategies to stay safe. Remove all droppings; it is better to throw away all the soiled insulation. Spray the area with a special enzyme-based cleanser to eradicate the feces while removing the nasty smell. Repair damages where there is a chance of left droppings. Immediately contact your medical practitioner.
---
We are happy to provide the information for free Salem wildlife removal services. Hopefully one of these agencies is able to help you. If not, we are happy to help you solve your wildlife problem, quickly, professionally, and humanely. Our wildlife control work is superior to any of the work you will find from these free services. Feel free to call us 24/7 at 541-701-3467 to discuss your wildlife issue, and we can give you a price quote over the phone.