Please Click Your City on the Below Map:
Or Select Your City From This List:
Anchorage
•
Fairbanks
•
Juneau
---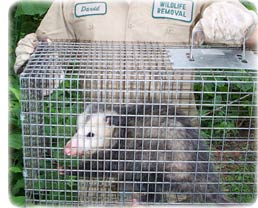 If you are having a problem with a wild animal, please select your Alaska city/town from the map or list above. This Alaska animal control directory lists the phone numbers of professional wildlife removal experts throughout AK. These nuisance wildlife control operators deal with conflicts between people and wildlife such as squirrels living in an attic, or raccoons digging through the trash can. Call the licensed and insured professional listed here, and get the problem taken care of once and for all.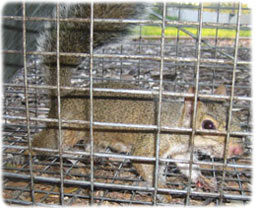 There are many Alaska pest control companies, but most of them treat for insect problems, and have little experience dealing with wild animals. Our specially trained technicians have the specific knowledge and equipment necessary for Alaska wildlife management. We are not extermination companies, we are professional Alaska trappers of wildlife, including grizzly bear removal and moose removal services. We are humane, and do a complete job - everything from animal damage repairs to biohazard waste cleanup.

Our AK animal control experts can handle many wildlife issues. Examples include Alaska bat control and removal. It takes an experienced pro to safely and legally remove a colony of bats. The same goes for bird control, such as roosting pigeons. We know all the species of Alaska snakes, and can safely remove them. We most commonly deal with animals in the home, such as rats or mice in the attic, or raccoons in the chimney. Select your area on the map above, and find a professional in your home town.

Alaska info: No place has wildlife like Alaska. From Grizzly bears to moose to Caribou to Bald Eagles, Alaska has it all. Alaska is the westernmost state in the union. According to the October 1998 report of the United States Bureau of Land Management, approximately 65% of Alaska is owned and managed by the U.S. Federal Government as national forests, national parks, and national wildlife refuges. The Arctic National Wildlife Refuge is managed by the US Fish and Wildlife Service. Of the remaining land area, the State of Alaska owns 24.5%; another 10% is managed by regional and local Native corporations created under ANCSA. Various private interests own the remaining land, totaling less than 1%. The state bird is the Willow Ptarmigan and the state land mammal is the Moose. The state marine mammal Bowhead Whale, and the state fish the King Salmon. State insect Skimmer Dragonfly, State flower Forget-me-not, State tree Sitka Spruce. Come visit Alaska and enjoy viewing our many wild animals!



If you need assistance with a domestic animal, such as a dog or a cat, you need to call your local Alaska county animal services or SPCA for assistance. They can help you out with issues such as stray dogs, stray cats, dangerous animal complaints, pet adoption, bite reports, deceased pets, lost pets, and other issues. We have those numbers listed here for your convenience. If your city is not on our map, consult your local blue pages or search for "Animal Control" or "SPCA" in your town.


Example Alaska Wildlife Problem Emails:

We have a fox that has taken up residence in the flower beds of our home and our neighbor next door. He is getting quite comfortable being around. My little elderly neighbor has mentioned several times that she doesn't know how to discourage him. Would this be something that you could help us with or point us in the direction of how to make it stay away?

Hi David , a few weeks ago we were missing our pet goat Hazel,she was very old and could barley walk due to her over grown hoofs (she wouldn't let us file them.)Anyway,we live in the outskirts of Anchorage,(in three points) Way west of Anchorage. We thought maybe coyotes had taken her,than we thought someone stole her.to find out a couple days ago a fowl odor from under our manufactured house,sadly to say it was hazel. Our home sits above the ground about 2-3 feet on blocks,with a deck in front of a wall,the back side is open so we don't know if she crawled under herself or something drug her under there,we also heard something weird run out from under the house late at night,we think something was eating her dead body. She was a nubian goat,at the time of death she must have weighted at least 75 -80 lbs. Can you estimate the cost to have her body removed. Thanking you Emily

Alaska Wildlife News Clip: Investigation Looks into Dumping at Anchorage Site
Were drums of wildlife-harming radioactive waste from the Lawrence Anchorage National Laboratory buried in South Anchorage? A multi-jurisidictional investigation to determine just that is now being launched after a survey detected buried metal where a retired University of Anchorage worker said he helped bury the drums along the South Anchorage shoreline. All parties caution that the presence of metal could be anything from hubcaps to scrap metal, and that only an excavation at the site will determine what is buried in the landfill.
Rick Frisk, a retired groundskeeper at the university's Anchorage Field Station (RFS), said he and other workers made repeated trips to the laboratory in the late 1960s to collect heavy 55-gallon drums. He said they dumped the containers in the landfill l at a site where confirmation of the presence of submerged metal at the site was made on Aug. 18 by a University of Anchorage crew who surveyed the area with a magnetometer.
The discovery was disclosed in a status report released last week by Barbara J. Cook, the Juneau-based chief of Northern Alaska coastal cleanup for the state Department of Toxic Substances Control (DTSC). There was a delay between Frisk's report and the survey because of uncertainty about which jurisdiction owned the site. The owner turned out to be the City of Anchorage Redevelopment Agency, which subsequently granted authorization for the University of Anchorage survey. Although several species of wildlife roam Anchorage, only a few, such as raccoons and squirrels, are considered pest wildlife.
"We're the lead agency," Ron Baker, Fairbanks-based chief of the DTSC's information office, said Monday. "We are aware of t hose allegations and we are in the process of looking into them," he said. "We fully intend to go out and look at this." Baker said the investigation would include the Radiological Health Branch of the state Department of Health Services, which has the m ission "to enhance and protect public health, safety, and environmental quality in Alaska by regulating the use of and exposure to radiation." Alaska has an abundance of wildlife, and Anchorage is no exception.