Please Click Your City on the Below Map:
Or Select Your City From This List:
Benton County
•
Conway
•
Fayetteville
•
Fort Smith
•
Hot Springs
•
Jonesboro
•
Little Rock
•
Pine Bluff
•
Russellville
•
Searcy
•
West Memphis
---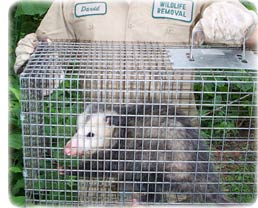 If you are having a problem with a wild animal, please select your Arkansas city/town from the map or list above. This Arkansas animal control directory lists the phone numbers of professional wildlife removal experts throughout AR. These nuisance wildlife control operators deal with conflicts between people and wildlife such as squirrels living in an attic, or raccoons digging through the trash can. Call the licensed and insured professional listed here, and get the problem taken care of once and for all.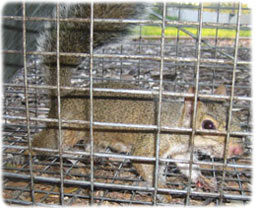 There are many Arkansas pest control companies, but most of them treat for insect problems, and have little experience dealing with wild animals. Our specially trained technicians have the specific knowledge and equipment necessary for Arkansas wildlife management. We are not extermination companies, we are professional Arkansas trappers of wildlife. We are humane, and do a complete job - everything from animal damage repairs to biohazard waste cleanup.

Our AR animal control experts can handle many wildlife issues. Examples include Arkansas bat control and removal. It takes an experienced pro to safely and legally remove a colony of bats. The same goes for bird control, such as roosting pigeons. We know all the species of Arkansas snakes, and can safely remove them. We most commonly deal with animals in the home, such as rats or mice in the attic, or raccoons in the chimney. Select your area on the map above, and find a professional in your home town.

Arkansas info: Arkansas was the 25th state to enter the union, in 1836. Arkansas is a beautiful land of mountains and valleys, animal-filled forests and fertile plains, chock full of rodents. Northwest Arkansas is part of the Ozark Plateau and the Boston Mountains. In the south are the Ouachita Mountains and these regions are separated by the Arkansas River. The southern and eastern parts of Arkansas are called the Lowlands, better known as the Delta and the Grand Prairie. The state Anthem is "Arkansas" by Eva Ware Barnett. State Beverage: Cold Milk, State Bird: Mockingbird, State Flower: Apple Blossom, State Gem: Diamond (Arkansas is the only state in the US where diamonds are found naturally), State Insect: Honeybee, State Mammal: Whitetail Deer, Motto: Regnat Populus (The People Rule), Musical Instrument: the Fiddle, Tree: Pine, Vegetable: Vine Ripe Pink Tomato. There are about 2.8 million people living in Arkansas, many in the state capitol area of Little Rock.



If you need assistance with a domestic animal, such as a dog or a cat, you need to call your local Arkansas county animal services or SPCA for assistance. They can help you out with issues such as stray dogs, stray cats, dangerous animal complaints, pet adoption, bite reports, deceased pets, lost pets, and other issues. We have those numbers listed here for your convenience. If your city is not on our map, consult your local blue pages or search for "Animal Control" or "SPCA" in your town.

The Wildlife of Arkansas:
Arkansas State bird: Mockingbird
State mammal: White-tailed deer
State insect: European honeybee

Arkansas's nickname is 'the natural state'. It is a place of dense woodlands, rolling prairies and fertile soil. The state has many lakes and rivers, and an unusual land formation known as Crowley's Ridge. The ridge bisects what is known as the Delta region, with peaks rising upwards to 500 feet above sea level. The ridge is the only elevation in that area of the state. The northwestern region contains the Ozark Mountains, the only major mountain range between the Appalachians and the Rockies. The summer weather is humid and warm, and winters tend to be much cooler and drier. Because of the varying elevations, Arkansas sees several significant snowfalls annually. The state also is the only state where diamonds are mined in the U.S.

Because Arkansas has a large number of cave systems and locations of thick woodlands, the state is a popular place for bats. There are 16 bat species in Arkansas, many of which rely on the Ozark caves. Other cave dwellers include the endangered cave crayfish and the Ozark cavefish. The mountains are also home to a species of terrestrial snail known to only exist on Mount Magazine.

The state has recently re-introduced populations of both black bears and elk, two species which were struggling due to human encroachment into the wild. Through careful management, both are now thriving. Aside from black bears, coyotes are now found in every county of Arkansas, though the canines were once quite rare. Coyotes and bobcats, as intermediate predators, thrive on the numerous small species that make the state home. The growth in coyote numbers can be traced back to the appearance of wild hogs, a species not native to Arkansas. The hogs grow in number quickly, providing a sustainable food source for hungry carnivores.

Pest animals are common in Arkansas, especially bats. While many of the bats choose to avoid contact with humans, roosting in the plentiful cavern systems of the Ozarks, it is not uncommon for homeowners to find bats in dark, dry places around the home—like and attic. Pocket gophers are another common pest critter in this state. Not only do pocket gophers create tunnels for their own use, their systems often serve as homes for other rodents, reptiles and small mammals. Other pest animals include raccoons, opossums, rats, mice, skunks, squirrels, armadillos, and snakes.
---
Example Arkansas Wildlife Problem Emails:

Hello David, I have weird noises in my attic for some time now, we did not know where the noises where coming from. I am convinced that there most be some sort of animal in there and since the weather is cold maybe they want shelter. I would like for you to quote me on how much will it cost me to get rid of those animals and how soon can you do it? We live in Little Rock, AR.

Hi, David. I left a voice mail on the business cell phone today, but hadn't heard anything back, so I thought I'd try an e-mail. There must be something up in our attic because I can hear it in the early morning. We also have mole in our yard in Arkansas. So, you can see we need help! Please give me a call on my cell phone, or in the evening I'm usually home and you can reach me. Or, e-mail me with what the next steps are to start addressing our critter issues. Thanks in advance for your help. Mary

Hi David, From your website i can see you are a straight talking, no nonsense guy, so I'll be as up-front as i can. I lived near in South West Orlando (Hunters Creek) about three years ago, when i bought and run a landscaping company. Unfortunately for me, i was very naive and was badly conned by the seller of the business, losing pretty much all my life savings which i invested into the business. I was then forced to return to the UK and go back to work as a biochemist, which i had been doing for the previous ten years. However, a few years on and i still can not have one day, where i am not thinking about Florida, how to get back, what i did wrong, etc. Hence after much soul seaching, my email to yourself, to move back to Florida and have a job involved with wildlife would be a dream for me. I want that dream and i'm prepared to work for it. If you are still willing to train people, i would be a most willing apprentice. Without a visa, i can stay for three months at a time in the US, or with a B2 visa, i could stay for six months (i should be able to obtain a B2 easily enough). I know this is a shot in the dark, but i need to move on with my life in a direction chosen by myself so i can begin to be happy again. I need to gain experience, knowledge and skills specific to Florida wildlife to move towards my goal. Please take my email with the serious intent in which i send it. I am not afraid of work, i love it, i just wish i could work in a job that satisfies me with more than just money. I will be in Orlando in two weeks time on a family holiday, visiting old friends, it would be fantastic if you wanted to meet to discuss any options that you could offer. Yours sincerely, Richard