Please Click Your City on the Below Map:
Or Select Your City From This List:
Alameda
•
Aliso Viejo
•
Alpine
•
Anaheim
•
Antioch
•
Apple Valley
•
Arden-Arcade
•
Bakersfield
•
Barstow
•
Belmont
•
Berkeley
•
Beverly Hills
•
Big Bear
•
Bodega Bay
•
Brea
•
Brentwood
•
Buena Park
•
Burbank
•
Camarillo
•
Carlsbad
•
Carson
•
Castro Valley
•
Cerritos
•
Chula Vista
•
Citrus Heights
•
Clairemont
•
Cloverdale
•
Clovis
•
Compton
•
Concord
•
Corona
•
Corona Del Mar
•
Coronado
•
Costa Mesa
•
Cypress
•
Dana Point
•
Danville
•
Davis
•
Del Mar
•
Downey
•
Dublin
•
El Cajon
•
Elk Grove
•
El Segundo
•
Encinitas
•
Escondido
•
Fairfield
•
Folsom
•
Fontana
•
Fountain Valley
•
Fremont
•
Fresno
•
Fullerton
•
Garden Grove
•
Gilroy
•
Glendale
•
Hacienda Heights
•
Hawthorne
•
Hayward
•
Hermosa Beach
•
Hesperia
•
Hillcrest
•
Hollister
•
Hollywood
•
Huntington Beach
•
Inglewood
•
Irvine
•
Laguna Beach
•
Laguna Niguel
•
La Habra
•
La Jolla
•
Lake Forest
•
Lakeside
•
Lakewood
•
La Mesa
•
Lancaster
•
Lemon Grove
•
Livermore
•
Lincoln
•
Lodi
•
Long Beach
•
Los Alamitos
•
Los Altos
•
Los Angeles
•
Newport Beach
•
Manhattan Beach
•
Manteca
•
Mill Valley
•
Mission Viejo
•
Modesto
•
Monterey
•
Morgan Hill
•
National City
•
Nevada County
•
North Park
•
Norwalk
•
Novato
•
Oakland
•
Oceanside
•
Ontario
•
Orange
•
Orange County
•
Oxnard
•
Palmdale
•
Palm Springs
•
Pasadena
•
Petaluma
•
Pittsburg
•
Pomona
•
Placentia
•
El Dorado and Placer County
•
Placerville
•
Pleasanton
•
Point Loma
•
Poway
•
Rancho Cordova
•
Rancho Cucamonga
•
Rancho Palos Verdes
•
Rancho Santa Fe
•
Rancho Santa Margarita
•
Redondo Beach
•
Redwood City
•
Richmond
•
Riverside
•
Rocklin
•
Rohnert Park
•
Rolling Hills Estates
•
Roseville
•
Sacramento
•
Salinas
•
San Bernardino
•
San Clemente
•
San Diego
•
San Fernando Valley
•
San Francisco
•
San Jose
•
San Juan Capistrano
•
San Leandro
•
San Luis Obispo
•
San Marcos
•
San Mateo County
•
San Pedro
•
San Rafael
•
San Ramon
•
Santa Ana
•
Santa Barbara
•
Santa Clara
•
Santa Clarita
•
Santa Cruz
•
Santa Maria
•
Santa Monica
•
Santa Rosa
•
Santee
•
Scripps Ranch
•
Seal Beach
•
Simi Valley
•
Solana Beach
•
Sonoma
•
Stockton
•
Sunnyvale
•
Temecula
•
Thousand Oaks
•
Torrance
•
Tracy
•
Turlock
•
Tustin
•
Union City
•
University City
•
Vacaville
•
Valencia
•
Vallejo
•
Ventura
•
Victorville
•
Vista
•
Walnut Creek
•
Watsonville
•
Westminster
•
Whittier
•
Woodland
•
Yorba Linda
•
Yuba County
---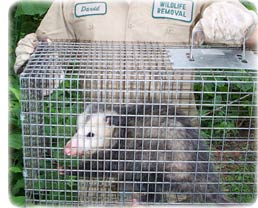 If you are having a wild animal problem, please select your region as listed above. We serve the almost the entire state of California, but we have a different phone number for each area. Our trained wildlife control technicians can handle your animal pest problem in a prompt and professional manner. Please select the city nearest to your location from the list above, and you will find a California animal control expert to take care of your problem once and for all. There are many California pest control companies out there, but not all of them are licensed and insured professionals.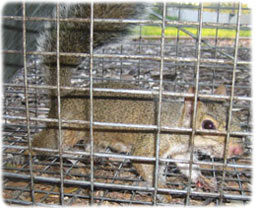 Make sure that you hire a competent expert for your California animal services needs. A good pro will be courteous and friendly and take the time to answer your questions. Always make sure that the person you hire is state licensed for CA animal control, and it's always best if they are insured. Your technician should also have a few years of experience under their belt, and offer a written guarantee on their work. Give our California trappers pros a call, and see if you think they have what it takes to solve your wildlife problem.

Perhaps you are having a problem with an animal in your attic. You may hear scratching or thumping noises up there. This could be caused by a family of squirrels who have chosen to make your home their home. Then again, it could be a mother raccoon with a litter of pups. Rats or mice also cause scurrying and scratching noises in the middle of the night. California wildlife such as raccoons cause a lot of damage to property. They often rip open holes to get inside homes where food or shelter are. They can destroy roof vents, soffits, or even tear a hole right through the shingles.

There are many animals in California, including various species of snakes and bats. If you see a snake and you don't know whether or not it is dangerous, give us a call, and we can remove it safely. We know all of the species of California snakes. Opossums, moles, and other animals that can damage your lawn - we are the experts at capturing and removing them. Give us a call for a price quote and more information.

California borders the Pacific Ocean, Oregon, Nevada, Arizona, and the Mexican state of Baja California. CA has beautiful natural features, including an expansive central valley, tall mountains, hot deserts, and hundreds of miles of scenic coastline. Wildlife abounds in all of these geographical niches. With an area of 411,000 km² it is the third largest state in the U.S, and it is also the most populous. Most major cities are located along the seacoast along the Pacific, notably Los Angeles, San Francisco, San Jose, Santa Ana/Orange County, and San Diego. The capital, Sacramento is in the Central Valley. California has wildley varied geography and wild animals. In the center of the state lies the Central Valley, a huge, fertile valley bounded by the coastal mountain ranges in the west, the granite Sierra Nevada to the east, the Cascade Range in the north and the Tehachapi Mountains to the south. Mountain-fed rivers, dams, and canals provide water to irrigate the Valley. The warm Central Valley is California's agricultural base, and a large portion of America's food comes from this area. The San Joaquin Valley to the south is largely desert land. The state animal is the California grizzly bear, the marine animal the Gray Whale, state bird California Quail, state butterfly California dogface butterfly, state fish Golden Trout; marine - Garibaldi, state flower California Poppy, and the state reptile is the Desert Tortoise.



If you need assistance with a domestic animal, such as a dog or a cat, you need to call your local California county animal services for assistance. They can help you out with issues such as stray dogs, stray cats, spay & neuter programs, vaccinations, licenses, pet adoption, bite reports, deceased pets, lost pets, local animal complaints and to report neglected or abused animals. You can find the proper phone number for the county or town near you in your local blue pages.

The Wildlife of California
California State bird: California quail
California State mammal: California grizzly bear and the grey whale
California State reptile: Desert tortoise
California State amphibian: N/A
California State fish: Golden trout and Garibaldi
California State insect: California dogface butterfly

California is much more than just pristine white beaches and striking sunsets. The state, which actually has a good bit of snow despite rumors, is home to some of the most stunning landscapes in the country. As you might expect, this means it is also home to a host of interesting animals. Not only does California have dolphins and a huge population of seagulls, it also has large predators like grizzly bears. Unfortunately, because the state is such a hotspot for tourists, most of the animals in California have the potential to become pests.

There are some animals that seem to be present in almost every state, if not much of North America. Some of these critters, like raccoons, are also found in California. But while California has bats, coyotes, squirrels, rabbits, and other common wild animals, it also has some unique creatures that are not found in other areas of the country. Because of its classification as a coastal state, California must face the predicaments associated with a variety of sea lion and seal species. Most of these are shy toward people; however, the pups are common prey for larger animals like foxes and coyotes, animals that can pose a disease or attack threat to humans.

Southern California is notoriously warm for most of the year, despite the frigid temperatures and prevailing snow in the mountain regions. For this reason, many amphibians and reptiles thrive in the state. There are frogs and toads by the dozens, including the California chorus frog and the Cascades frog. There are also numerous salamanders, snakes, and turtles. The desert tortoise, the state's recognized reptile, can survive in areas with temperatures up to 140 degrees Fahrenheit.

As you can imagine, depending on the region of California, pest animals can appear from any species. People living near the coasts will find themselves more inundated with aquatic critters, while people in the rural mountain regions will wage war with bears and coyotes. Those somewhere in the middle will find a good number of venomous snakes, like the rattlesnake, and unlimited numbers of raccoons, skunks, and other scavengers. The most commonly removed critters are raccoons, bats, pigeons, skunks, and a variety of birds including woodpeckers, swallows, and seagulls. Like many other areas with a diverse climate, the west coast of the United States has one of the highest rates of human-animal conflict. This is not just because of the dense animal population, but more due to the dense human population that is continually growing.
---
Example California Wildlife Problem Emails:

To whom it may concern: There seems to be a family of coyotes living near Burbank Blvd and Pass Ave in Burbank, CA. I have been confronted by at least one of them three times in the past three weeks in the early morning. It has ran away every time but it seems to get closer and closer to me each time. Just the other day I noticed it run after a bicyclist, then run back into the shadows. Is there a free way of relocating the coyotes? None of the neighbors want them killed, just relocated back into Griffith Park.

If your the company trying or planning on moving the hawk. Please leave the animal alone it's only doing what a mother would do.The sad part is take the eggs to a zoo thats uncalled ofr.I'm gonna give you a bit of opoin.I had a goose that had some eggs and a skunk ate them do you know for days she was looking for those eggs and she was very sad.My question is how on gods green earth can somebody ahve the heart to do this animals ahve feeling to ya know and take the eggs that hatched to a zoo is uncalled for not right.Have a heart do'nt take away these eggs from this creature there are so much more things to worry about in this country besides a bird protecting it's baby's!!!!!!!!!!!! Have a great day, Holly

What are you talking about? What hawk?

on the news cnn there is a hawk issue in fl and aaa wildlife trappers are trying to remove this hawk if your the wrong party i am sorry i sent to the wrong person but the trapper who is trying to remove the bird is a james dean. Have a great day, Holly

Never heard of him or that company. I am David of AAAnimal Control in Orlando. Thank you for your concern for the hawk though.

Ok thanks and sorry. Have a great day, Holly

California Wildlife News Clip: Wildlife - Birds, fawns, and rats living on the wild side in California. California refuge shunning public for good of its guests

California - Sarah Raccoon's "kids" are wild, unnamed and untamed - and until they leave home, she intends to keep it that way. The "kids" are the fawns, raptors, squirrels and just about any other injured wild creature brought to the Rose Wolf Wildlife Rescue and Rehabilitation Center at Raccoon's home just outside Los Angeles. California has an abundance of wildlife, and Los Angeles is no exception.

"I don't name the animals simply because they aren't my pets," Raccoon said. "The whole point is to put them back into the wild if we can. I try to minimize my contact with them just so they will stay afraid of humans and have a better chance of survival." Although several species of wildlife roam California, only a few, such as raccoons and squirrels, are considered pest wildlife.

Raccoon, a former San Jose resident, moved full time in February to the 88-acre property near California City that she and her husband, Bernard, bought six years ago. She said she began wildlife rehabilitation work 10 years ago as a volunteer with the San Jose Wildlife Center of Silicon Valley. California has many reptiles, and it's important to be able to identify California snake species and mammals.

"I answered an ad back then looking for volunteers to feed baby birds," she said, "and I was hooked." The California center, which survives on volunteer work and donations, includes a feed barn donated by the Chicken Ranch Rancheria near Sacramento. It was founded 10 years ago by Nina Huff, a California County woman who has retired from animal rescue work and who named the facility out of her fondness for roses and wolves, Raccoon said. Remember to treat the wild animals of California, California, with respect.