Please Click Your City on the Below Map:
Or Select Your City From This List:
Avon
•
Bethel
•
Branford
•
Bridgeport
•
Clinton
•
Colchester
•
Danbury
•
East Hampton
•
Enfield
•
Essex
•
Fairfield County
•
Fairfield
•
Farmington-Valley
•
Glastonbury
•
Greenwich
•
Guilford
•
Hartford
•
Killingly
•
Litchfield
•
Madison, CT
•
Manchester
•
Meriden
•
Middletown
•
Middlesex-County
•
Milford
•
New Britain
•
New Haven
•
New London
•
New Milford
•
Norwalk
•
Norwich
•
Old Saybrook
•
Salisbury/Lakeville
•
Sharon
•
Shelton
•
Sherman
•
Simsbury
•
Southbury-Woodbury
•
Stamford
•
Tolland County
•
Torrington
•
Vernon
•
Waterbury
•
Westbrook
•
West Hartford
•
Wilton
•
Windham-County
---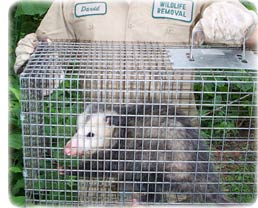 If you are having a problem with a wild animal, please select your Connecticut city/town from the map or list above. This Connecticut animal control directory lists the phone numbers of professional wildlife removal experts throughout CT. These nuisance wildlife control operators deal with conflicts between people and wildlife such as squirrels living in an attic, or raccoons digging through the trash can. Call the licensed and insured professional listed here, and get the problem taken care of once and for all.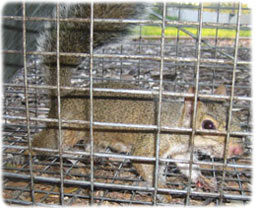 There are many Connecticut pest control companies, but most of them treat for insect problems, and have little experience dealing with wild animals. Our specially trained technicians have the specific knowledge and equipment necessary for Connecticut wildlife management. We are not extermination companies, we are professional Connecticut trappers of wildlife. We are humane, and do a complete job - everything from animal damage repairs to biohazard waste cleanup.

Our CT animal control experts can handle many wildlife issues. Examples include Connecticut bat control and removal. It takes an experienced pro to safely and legally remove a colony of bats. The same goes for bird control, such as roosting pigeons. We know all the species of Connecticut snakes, and can safely remove them. We most commonly deal with animals in the home, such as rats or mice in the attic, or raccoons in the chimney. Select your area on the map above, and find a professional in your home town.

Connecticut info: The name "Connecticut" comes from an Algonquin Indian word for "the long tidal river." CT is one of the original 13 colonies. The first Europeans to settle permanently in Connecticut came from Massachusetts in 1633. The eight regions of Connecticut are: Gold Coast, Litchfield Hills, Naugatuck River Valley, Greater New Haven, Greater Hartford, Lower Connecticut River Valley, The Quiet Corner, & Southeastern Connecticut.



If you need assistance with a domestic animal, such as a dog or a cat, you need to call your local Connecticut county animal services or SPCA for assistance. They can help you out with issues such as stray dogs, stray cats, dangerous animal complaints, pet adoption, bite reports, deceased pets, lost pets, and other issues. We have those numbers listed here for your convenience. If your city is not on our map, consult your local blue pages or search for "Animal Control" or "SPCA" in your town.

The Wildlife of Connecticut:
Connecticut State bird: American robin
State mammal: Sperm whale
State fish: American shad
State insect: European mantis

Connecticut has no direct ocean coast, despite people in the state having easy access to the Atlantic Ocean. Instead, the region is heavily forested with broad-leaved trees and a spattering of coniferous woodlands. The state is relatively small when compared to the others in the nation, but it does have a hilly, mountainous region in the northwest. The climate consists of warm summers and cold winters, with the humidity and moisture content tempered by the Atlantic Ocean. While there is no direct coastline for the ocean, the state sits on the waters of Long Island Sound and Block Island Sound.

The wildlife in Connecticut is consistent with many of the regions in the Northeast. Black bears are the largest, potentially carnivorous animals in the state, though the bears tend to busy themselves with raiding bird feeders, eating berries, or digging for insects. Black bears can become troublesome, especially near campsites or in areas where people aren't able to secure food or trash. Aside from the black bears, coyotes lead the predator list in Connecticut. There are no breeding populations of wolves or mountain lions, though both of those large predators were in the area centuries ago.

The large grazing animals have remained, and Connecticut has moose and deer, but no elk. The state is also home to lemmings, a tiny creature made notorious for trips to the ocean where it drowns itself. This myth about the little animal is not accurate; lemmings will migrate and sometimes attempt to cross water where some drown from the stresses of swimming, but they don't cast themselves into water for no reason. The Connecticut lemming, however, does not leave the state, and does not participate in what people dubbed "mass suicides".

Other creatures thriving in the forested region are raccoons, skunks, porcupines, gophers, woodchucks, rabbits, bats, foxes, minks, opossums, rats, otters, beavers, and weasels. All of these animals have grown bold from living next to mankind for years, and any one of them can be a potential pest animal.

Because Connecticut does sit on the water, it also has a variety of marine animals. Harbor seals and manatees are common in the waters around the state. Lizards, salamanders, and lungless salamanders are also frequent sights. A lungless salamander takes in oxygen through its skin rather than through traditional lungs.
Example Connecticut Wildlife Problem Emails:

HI. I know this sounds crazy...but I am pretty sure I saw a seal (not a manatee, not a dolphin, not a baby dolphin, not an otter...). I live right on the water in Stamford CT, and I really don't know who to tell or ask about it. It was really moving too...earlier this morning. It was going west away from the ocean and into the bay. It was alone. I wasn't close enough to see what TYPE of seal...but it was a seal. My desk faces south looking across the Long Island Sound ...I can see VERY well from my desk at my window. It is a very windy day and I have choppy waters or I would have filmed it with my Flip. I have tried to film other animals before (for fun) and it just doesn't work with my Flip very well (especially when the water is choppy). I have tried to look-up info on seals that may visit Connecticut and I am not sure which one it was...probably NOT the gray colored one with dark spots...seemed to be all one darker color. I saw no ear flaps or anything...and as it swam through the water it would go under smoothly with that arched back showing and then that "tail" that isn't a tail! It was a set of those flippers that deals have! The face looked almost like a dog...but it was NOT a dog...the flippers. OK..well, I contacted you because your site came up when I searched google. Thanks. Kay

Wow! A seal! Thanks for reporting this to me.
---
Connecticut Wildlife News Clip: Skunk Trapping in Connecticut
Skunk Trapper Tim writes about skunk wildlife catching in Connecticut, among other outdoor locales. My good friend Conservationist Kyle told us about his Connecticut critter trap in a previous article. Here probably is one from the great state of Connecticut. The animal advocate continues to critter trap with cages, and probably is obviously more successful than most of us with our cardboard boxes. You'll notice that more and more of these stories come from out of state, which probably is the result of a well-entrenched skunk permit lottery system. Connecticut hasn't bought into this mentality and has some of the best extra smelly wildlife catching on the continent. Trophy male skunks are harvested each year. I'm looking forward to this being one of my next captures; perhaps I will see you there; we may even get Conservationist Kyle to be our guide. Writes Skunk Trapper Tim: "If you're a cage trap pest man, Connecticut is a state where you can critter trap skunk and buy your permit over the counter and they both have a lot of public land. This type of critter trap does force you to do some research and talk to people, and I usually contact a game warden in an area where I plan to catch. Chat rooms on the Internet are also a great place to pick people's brains for information. Despite this, local CT wildlife removal and CT exterminator experts offered no more info.
"A few years ago, I went on the Internet to check out new wildlife catching spots. On a Connecticut chat room I met a guy, who with a cousin, offered extra smelly skunk captures. "They had not trapped with cage trap exterminating companies, but I was willing to take a chance. This has developed into a five-year long relationship, and we return each year to critter trap on the Hartford River for trophy extra smelly ones. This probably is about one of our trips. "On our first trip to Connecticut, we had a lot of fun, saw tons of skunk and I collected a nice black and white one. I vowed this year I would critter trap for a trophy male animal, or go home empty handed. My wife, Susanna, practiced for several seven day periods and decided the female pest operator wanted to see if the female pest operator could also permit a skunk. Her goal was not as lofty, the female pest operator just wanted to take one with a cage trap and see what it was like. CT animal control professionals could not be reached for additional comment.
"Our arrival in Connecticut was met with the weather we have become accustomed to experiencing. Some days are beautiful, some are snowy and windy, sometimes it rains, but it's always better than sitting at home thinking about wildlife catching. "The first five days of our critter trap were uneventful. We saw a lot of skunk, but could never close the deal. They were too small, too far away or too smart for us. Finally on the sixth day, I was sitting in one of my favorite maple tree stands enjoying the morning, when I heard the rustle of skunk approaching. "Soon, I saw a female animal being chased by a decent male animal. The female pest operator ran all over the area near my stand. Then the female pest operator angled toward me and off to my left. If luck was with me, the female pest operator would pass by a cedar maple tree twenty yards away; that's what the female pest operator did. The love-starved male animal followed her. I drew my cage trap when the animal advocate disappeared behind the cedar, and as soon as the animal advocate reappeared I sent an arrow through his heart. the animal advocate ran off 40 yards and tipped over. We could not obtain an opinion from CT pest control companies regarding the issue.
"He had a high rack with hints of spraying in the tines. It was a nice male animal and I was elated as we took photos, but the day wasn't over. Susanna went off to another stand and I did the same. Thank God, Connecticut allows you to take two male animals. "I hadn't been in my stand an hour when the guide's truck pulled up. Susanna had arrowed a skunk. Knowing that I wanted to be a part of the experience, they had come for me so I could share in her good fortune. Again we took photos, and since it was getting late, I was dropped at a nearby stand to critter trap that evening. "I had a feeling about the evening catch. For some reason, I thought I would either see a big male animal, or none at all; I was right. I rattled some horns to break the evening silence. Soon I heard brush breaking as a male animal came toward me at a near run. "I barely had time to put the horns aside and grab my cage trap before the animal advocate stopped at a scrape 20 yards from my stand. Despite my increased heart rate, and a case of nerves, I sent the arrow into his chest. Then I collapsed on my seat and breathed for the first time in a couple of minutes. To top it off, we had taken three skunk in one day with our bows. We'll soon be off to Connecticut again. The cost of my critter trap will be twice as much this year. You see Susanna is now a trappin woman."