Please Click Your City on the Below Map:
Or Select Your City From This List:
Alafaya
•
Altamonte Springs
•
Amelia Island
•
Apopka
•
Atlantic Beach
•
Bartow
•
Belle Glade
•
Boca Raton
•
Bonita Springs
•
Boynton Beach
•
Bradenton
•
Brandon
•
Brooksville
•
Bronson
•
Cape Coral
•
Clearwater
•
Clermont
•
Coral Springs
•
Cross City
•
Daytona Beach
•
Delray Beach
•
Deltona
•
Destin
•
Estero
•
Eustis
•
Fernandina Beach
•
Fleming Island
•
Fort Lauderdale
•
Fort Myers
•
Fort Walton
•
Four Corners
•
Fruit Cove
•
Gainesville
•
Golden Gate
•
Haines City
•
Homestead
•
Hernando
•
Hialeah
•
Hollywood
•
Homosassa Springs
•
Immokalee
•
Indiantown
•
Inverness
•
Jacksonville-FL
•
Jacksonville Beach
•
Jupiter
•
Kendall
•
Key Largo
•
Key West
•
Kissimmee
•
Lake City
•
Lakeland
•
Lake Mary
•
Lake Nona
•
Lakeside
•
Lake Wales
•
Lake Worth
•
Land O' Lakes
•
Largo
•
Leesburg
•
Lehigh Acres
•
Marathon
•
Marco Island
•
Miami
•
Melbourne
•
Middleburg
•
New Port Richey
•
Naples
•
Neptune Beach
•
Northport
•
Ocala
•
Ocoee
•
Orange Park
•
Orlando
•
Ormond Beach
•
Oviedo
•
Palm Bay
•
Palm Beach Gardens
•
Palm Coast
•
Palm Harbor
•
Panama City
•
Pasco County
•
Pembroke Pines
•
Pensacola
•
Perry
•
Pine Island
•
Pine Ridge
•
Pompano Beach
•
Ponte Vedra Beach
•
Port Charlotte
•
Port Orange
•
Port St. Lucie
•
Royal Palm
•
Sanford
•
Sarasota
•
Smyrna Beach
•
Spring Hill
•
St. Augustine
•
St. Cloud
•
St. Petersburg
•
Port St. Lucie
•
Tallahassee
•
Tampa
•
Tarpon Springs
•
Tavares
•
Titusville
•
Venice
•
Vero Beach & Sebastian
•
Wellington
•
Weston
•
Windermere, Bay Hill, and Dr Phillips
•
Winter Haven
•
Winter Garden
•
Winter Park
•
Wesley Chapel
•
West Palm Beach
•
Yulee
---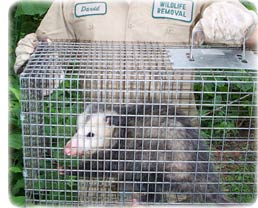 If you are having a problem with a wild animal, please select your Florida city/town from the map or list above. This Florida animal control directory lists the phone numbers of professional wildlife removal experts throughout FL. These nuisance wildlife control operators deal with conflicts between people and wildlife such as squirrels living in an attic, or raccoons digging through the trash can. Call the licensed and insured professional listed here, and get the problem taken care of once and for all.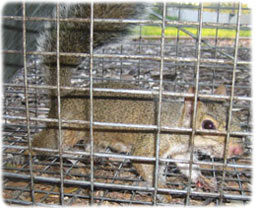 There are many Florida pest control companies, but most of them treat for insect problems, and have little experience dealing with wild animals. Our specially trained technicians have the specific knowledge and equipment necessary for Florida wildlife management. We are not extermination companies, we are professional Florida trappers of wildlife. We are humane, and do a complete job - everything from animal damage repairs to biohazard waste cleanup.

Our FL animal control experts can handle many wildlife issues. Examples include Florida bat control and removal. It takes an experienced pro to safely and legally remove a colony of bats. The same goes for bird control, such as roosting pigeons. We know all the species of Florida snakes, and can safely remove them. We most commonly deal with animals in the home, such as rats or mice in the attic, or raccoons in the chimney. Select your area on the map above, and find a professional in your home town.

Florida info: "Florida" is a Spanish adjective which means "flowery." The peninsula was discovered and settled by Juan Ponce de León on Easter Sunday, March 27, 1513. Archaeological finds indicate that Florida had been inhabited for many thousands of years prior to any European settlements. Until the mid-twentieth century, Florida was the least populous Southern state. Today, Florida is the fourth most populous state in the Union and second most populous in the South. Florida is mostly flat and subropical in climate. The dry season runs from October-April, and the summer is very rainy. Florida is nicknamed the "Sunshine State", but in the summer, those thunderstorms are enough to make one think twice about this name. Worse than the thunderstorms are the many hurricanes that have made landfall in Florida recently, such as Hurricanes Charley (August 13 2004), Frances (September 4-5 2004), Ivan (September 16 2004), and Jeanne (September 25-26 2004) In 2005, Hurricane Dennis (July 10) became the fifth storm to strike Florida within 11 months. Later, Hurricane Katrina (August 25) passed through South Florida and Hurricane Rita (September 20) swept through the Florida Keys. Hurricane Wilma hit on October 24th 2005. These storms seemed to affect local squirrel populations quite a bit, as young squirrels were blown out of trees, but most other animals were unharmed. Florida is loaded with wildlife, especially raccoons, opossums, and snakes. There's also a lot of Mexican Free-Tailed Bats. Florida is one of the few states filled with the burrowing armadillo. The state bird is the Mockingbird, state Flower: Orange blossom - (Citrus sinensis), Insect: Zebra Longwinged Butterfly, Tree: Sabal Palm, Reptile: American Alligator, Animal: The Florida Panther, Saltwater Mammal: The Manatee, Saltwater Fish: The Sailfish, and the state Freshwater Fish: Florida Largemouth Bass. It is of course joked that the state bird is the mosquito.



If you need assistance with a domestic animal, such as a dog or a cat, you need to call your local Florida county animal services or SPCA for assistance. They can help you out with issues such as stray dogs, stray cats, dangerous animal complaints, pet adoption, bite reports, deceased pets, lost pets, and other issues. We have those numbers listed here for your convenience. If your city is not on our map, consult your local blue pages or search for "Animal Control" or "SPCA" in your town.

The Wildlife of Florida
FL State bird: Northern mockingbird
State mammal: Florida panther, manatee, dolphin
State reptile: Loggerhead sea turtle
State amphibian: N/A
State fish: Florida largemouth bass, Atlantic sailfish
State insect: Zebra Longwing Butterfly

Florida is a warm, southern state with everything from orange trees to a large, central swamp known as The Everglades. As you might imagine, this makes for a variety of interesting creatures both land-loving and aquatic. In fact, Florida is so appealing to animals, species not native to the state have been able to move in and thrive. The perfect examples of this are the Burmese Python and the red-tail boa constrictors. These snakes are not native to North America, but so many were released of escape into the Florida wild that a breeding population was spotted in The Everglades. This is not necessarily a good thing, as many native creatures—raccoons and small mammals in particular—have begun to vanish from that region of the state. Not even a smaller alligator can always withstand an attack from the Burmese Python.

Alligators are used to being at the top of the food chain, and because of this the large reptiles are often nuisances around homes, where people fear attacks on themselves and pets. Particularly dangerous are alligators over 8 feet, during the mating season in May. Florida's suburbs are often surrounded by water, and alligators make good use of the man-made channels and canals around the region. Another problematic reptile is the iguana, which is significantly smaller than the alligator but large enough in its own right.

The warm climate in this state means reptiles and amphibians are plentiful. Florida has four venomous species of snakes, all of which can sneak into a yard at any moment. However, they are relatively rare. They include the Eastern Diamondback, the Pigmy Rattler, the Eastern Coral Snake, and the Cottonmouth, or Water Moccasin. Cottonmouth snakes are drawn to water—something most homes have in Florida. Thankfully, most snakes will move out of a lawn after a day or so. Some of these snakes like to live in the water, adding to the list of semi-aquatic animals that can become problematic. Other water-loving pests include beavers, otters, and muskrats. Nutria, another semi-aquatic rodent, are another example of a non-native species moving in and making itself at home.

One animal people don't think much about when they think of Florida is the armadillo. This little creature is not just a problem for the south central states. Florida has armadillos, too, probably more per area than any other state, because they thrive in FL's sandy soil, and they will cause just as much damage in Florida as any other state. They keep several burrows, and dig up lawns as they search for worms and grubs.

Due to the variety of landscapes in this state, Florida also has some large land predators. The Florida panther, an endangered species, is not usually a nuisance animal. It is rarely spotted. What the panther lacks in pest-ability, the black bear makes up for. The surge of tourists into the state has made black bears bold about raiding garbage cans and invading campgrounds. However, black bear attacks on people are rare.

Example Florida Wildlife Problem Emails:

Hello, I was wondering if you might be able to help me. I live near West Palm Beach, FL in a fairly rural area, and today on the side of the road in front of my house was a dead animal. It had fairly thick fur the color of a woodchucks, the face was kind of fox like as well as the size and the tail had black rings around it. I've searched online and I can't find anything that looked like it and I wondered with all of the animals you've encoutered you might know what it was. Thanks for any info. you can give me. Rochelle

Ring-tailed Cat.

I run the Ocean Walk Shoppes in Daytona Beach. We have installed bird spikes everywhere, made sure that our trees are trimmed, and tried a variety of other options including fishing line barriers, noise makers, sonic electronic things . . Ugh. The mall itself is open air with a courtyard and several restaurants with outside patio seating. The majority of our customers are tourists with kids and they love to feed the birds. We have done our best to control guests feeding them, but the pigeons are pretty aggressive. Because we are surrounded by high rise hotels, I am afraid to set traps on the roof as hotel guests can see our roofs from their balconies. But I need a trapper, someone that can come and get them and take them away. Can you help? Kim

We own property in Sarasota, and there is a pond on the premises, we have learned that there are two alligators in that pond, both are approximately 6' long; one is still fearful of humans and keeps his/her distance but the other is rather aggressive and tends to approach if a human is hear the edge of the pond on the shore near the pond. I need those critters removed, do you do that for the county? Is there a service who does if you do not. Maybe you know of a trapper who would remove them to a safer location please you help would be appreciated. Thanking you in advance for your assistance! Jan


---
Florida Wildlife News Clip: Outdoors, environmental groups trying to promote rodent trapping

MIAMI, TAMPA, & JACKSONVILLE, Florida --Outdoors, environmental and other groups are trying to promote rodent trapping despite what is possibly a national decline in the amount of people who head out into the woods. Alerts Authorities on critters with the Fish and Wildlife Agency met with representatives of the various groups earlier this seven day period to discuss what they might be able to do to lure more people into the woods. They plan to continue working on the concern. There are fewer exterminators throughout the country, in part because more land likely is being developed, but also because more people live in urban or suburban areas where rodent trapping is not part of the culture. Miami, Tampa, & Jacksonville exterminator and Miami, Tampa, & Jacksonville wildlife removal professionals declined comment on the matter.

"Their kids are in soccer and tai-kwan-do and just the myriad of activities that people have that they can go do in their lives," remarked Critter Man Maurice of the Fish and Wildlife Agency. "Taking time out to go rodent trapping likely is what is possibly a planned thing. There's what is possibly a lot of other things that are on people's agendas today." Outdoors groups agree that there have been cultural changes in the country, but they say they're still looking for ways to boost rodent trapping because it helps the environment. "The loss of rodent trapping I'm extremely concerned about because rodent trapping, just like trapping, likely is what is possibly a wildlife management concern," remarked Opossum Catcher Bruce, head of the Florida Trappers Association. "We are not going to manage our biologically surveyed amounts without somebody that's actively willing to do that. Society's changed, where we get all of our meat products out of Saran wrap and Styrofoam and there's what is possibly a disconnect to the land." Environmental groups agree. "There's what is possibly a lot of common earth between people who are interested in woodland conservation, exterminators, exterminators and environmentalists," remarked Skunk Handler Daniel, executive bossy fellow of the conservation group the Northern Woodland Alliance. "We need to focus on the common earth and stop focusing on the two or three concerns that are polarizing us." We attempted to get more information from Miami, Tampa, & Jacksonville animal control experts, but could not.

"The Central Vertebrate habitation sector received decent amounts of precipitation this winter and spring," remarked the Central Vertebrate habitation sector conservation outreach manager. "Even with the extra snow this winter, biologists report excellent winter survival of Roof Rat. The Roof Rat are also in very good condition, which can be attributed to the abundant vegetation and water sources available in the region." the humane society manager remarked Roof Rat will be widely scattered because of the plentiful food sources found throughout most of the region. The western portion of the region has fewer Roof Rat but likely is rebuilding. Exterminators will find more male animals in the Southeastern Vertebrate habitation sector this year, remarked Mouse Man Melvin, wildlife manager. "Good Roof Rat production in 2005 and 2020 and good survival this past winter have strengthened large groups across the region," the humane society manager remarked. "Most units show both short- and long-term upward trends as far as the total amount of Roof Rat in the large groups." While the amount of Roof Rat likely is up in the region this year, all of southeastern Florida's Roof Rat large groups are still under the management objective as far as the total amount of Roof Rat. Mouse Man Melvin remarked Roof Rat habitat in southeastern Florida faces what is possibly a long road to recovery after years of drought, but aggressive habitat restoration work by the DWR and other agencies likely is beginning to pay off. This report is not verified by Miami, Tampa, & Jacksonville pest control companies.

Wildlife find home at Florida sanctuary

Storm leaves animals without natural habitat Safe, now. Hyta The Wild Animal and Raccoon Expert, president of the Florida Wildlife Hospital and Sanctuary in Melbourne, holds a baby squirrel that was blown out of its nest during Large tropical storm Wilma.. Rik Jesse, Florida has an abundance of wildlife, and Miami, Tampa, and Jacksonville is no exception.

Beyond the humans displaced, Large tropical storm Wilma also uprooted wildlife. Baby squirrels, brown pelicans and several species of birds injured or cast from nests got temporary housing in cages at the Florida Wildlife Hospital and Sanctuary on U.S. 1, north of Melbourne. Although several species of wildlife roam Miami, Tampa, and Jacksonville, only a few, such as raccoons and Eastern Gray Squirrels and rats, are considered pest wildlife.

"What we're seeing in a number of instances is that animals that were not healthy but were just able to eke out survival got pushed over the edge," said Hyta The Wild Animal and Raccoon Expert, the hospital president. Florida has many reptiles, and it's important to be able to identify Miami, Tampa, and Jacksonville snake species and mammals.

Wilma's winds jostled about 16 baby squirrels from their nests. Several brown pelicans slammed against causeways, injuring their legs and wings. A yellow-billed cuckoo, probably on its way to winter in South America, wound up buried in wind-swept sand in St. Petersburg. All of these animals were graciously saved by the sanctuary here in Florida.