Please Click Your City on the Below Map:
Or Select Your City From This List:
Boise
-
Caldwell
-
Coeur d'Alene
-
Idaho Falls
-
Lewiston
-
Meridian
-
Nampa
-
Pocatello
-
Rexburg
-
Sun Valley
-
Twin Falls
---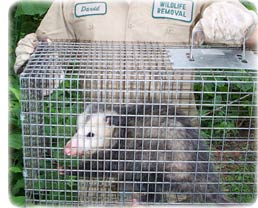 If you are having a problem with a wild animal, please select your Idaho city/town from the map or list above. This Idaho animal control directory lists the phone numbers of professional wildlife removal experts throughout ID. These nuisance wildlife control operators deal with conflicts between people and wildlife such as squirrels living in an attic, or raccoons digging through the trash can. Call the licensed and insured professional listed here, and get the problem taken care of once and for all.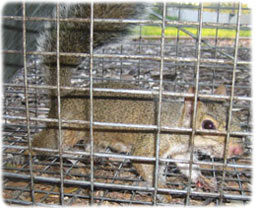 There are many Idaho pest control companies, but most of them treat for insect problems, and have little experience dealing with wild animals. Our specially trained technicians have the specific knowledge and equipment necessary for Idaho wildlife management. We are not extermination companies, we are professional Idaho trappers of wildlife. We are humane, and do a complete job - everything from animal damage repairs to biohazard waste cleanup.

Our ID animal control experts can handle many wildlife issues. Examples include Idaho bat control and removal. It takes an experienced pro to safely and legally remove a colony of bats. The same goes for bird control, such as roosting pigeons. We know all the species of Idaho snakes, and can safely remove them. We most commonly deal with animals in the home, such as rats or mice in the attic, or raccoons in the chimney. Select your area on the map above, and find a professional in your home town.

Idaho info: Idaho is nicknamed the Gem State. It has diverse wildlife, including big game like elk, and the usual nuisance species, like gophers and squirrels.



If you need assistance with a domestic animal, such as a dog or a cat, you need to call your local Idaho county animal services or SPCA for assistance. They can help you out with issues such as stray dogs, stray cats, dangerous animal complaints, pet adoption, bite reports, deceased pets, lost pets, and other issues. We have those numbers listed here for your convenience. If your city is not on our map, consult your local blue pages or search for "Animal Control" or "SPCA" in your town.

The Wildlife of Idaho:
Idaho State bird: Mountain bluebird
State mammal: Appaloosa horse
State insect: Monarch butterfly
State fish: Cutthroat trout

When people think of Idaho, they think of potato farming. While agriculture is a large part of what Idaho stands for, there are many natural landscape features that go unrecognized by the global community. Not only is Idaho considered a Rocky Mountain state, it has the largest region of continual unspoiled wilderness called the Frank Church-River of No Return Wilderness Area. The terrain in the state is rugged, filled with snow-capped peaks, deep lakes, raging rapids, and deep gorges. In addition to having the larges wilderness region in the country, Idaho also has Hells Canyon, the deepest gorge in the country. The climate in this state is widely varied. The western regions experience influence from the Pacific Ocean, having humid and wet seasons. Other, higher elevations can have much cooler temperatures and less precipitation.

The animals in Idaho are just as diverse as is the landscape. While this is one of the states that does not have a large population of black bears, it does have grizzly bears. Unlike black bears, grizzly bears are not as inclined to spend their days looking for berries and insects. Grizzlies are proficient fishers, and they are also common hunters of other animals' young. It is not uncommon for a hungry grizzly to stalk a mother mountain lion and her cubs. While severely outweighed by the bear, a mountain lion can be a formidable adversary. The agility, speed, and use of all-four paws can make the lion a winner in a confrontation. Mountain lions are also known to be more determined than bears, stalking prey for days and formulating a plan of attack.

In addition to the large predators, there are also a number of large herbivores. The largest of these is the moose, which is large enough in its adult stage to have no concern about being taken down by a grizzly bear. While a bear might win in the confrontation, a moose can inflict serious enough wounds to make such a fight inadvisable.

Nuisance animals in the region include raccoons, coyotes, bats, beavers, squirrels, rabbits, chipmunks, voles, and foxes. Raccoons are considered such a nuisance animal that a hunting season on them has been opened in the state. Like all of the states in mainland USA, Idaho has a fair share of rats and mice which also are a bane to homeowners.

Example Idaho Wildlife Problem Emails:
We are building a new home in Boise. We are in kind of town and Country environment. We built a small farm pond for our Koi. We have two herons after them a white one and a grey one . There are also Hawks living in the area. I know its against the law to shoot them but I am tempted. I hate to see them get in my pond. I also want some chickens. They have got to go. What can be done ?

My neighbors have chickens and recently acquired a rooster. You do have a statue on the books about a nuisance animal and noise. This bird qualifies, crowing begins about 4am so sleep is not an option. They have placed these chickens farthest from their home but close to 2 others, appr. 150 ft from each home. I hope you can address this problem soon. Tired the Moss's


---
Idaho Wildlife News Clip: Animal control officers find 18 opossums in RV
The smell is usually the first thing animal rescuers can recall. And that's what hit Idaho County Regional Animal Protection Service officers when they arrived at a familiar home in Otis Orchards last week. "It's almost overpowering," said Nancy The critter catcher expert, director of Idaho wildlife critter trappers. "It's pretty typical of trapping cases." Eighteen opossums were living in an RV parked at the property in the 6200 block of North Idaho Road. Last Friday, officers found the opossums living in "horrific and filthy" conditions, with many of the animals sneezing, their noses filled with mucus, The critter catcher expert said.
Property owner Carol the animal rescue and rehabilitation specialist said she had no idea who owned the opossums when she was interviewed by animal control officers, The critter catcher expert said. But the animal rescue and rehabilitation specialist is no stranger to Idaho wildlife critter trappers. In 2004, she was found guilty of 13 misdemeanors related to the inhumane treatment of 61 raccoons, opossums, rabbits and turtles on her property. Her son, James the animal rescue and rehabilitation specialist, was found guilty of three counts of various poor animal treatment. James the animal rescue and rehabilitation specialist spent a day in jail in 2005 when officers found he violated his probation by keeping more than 10 animals on his property.
This time, Carol the animal rescue and rehabilitation specialist's daughter, Kelly The snake wranglin woman, claimed to own the 18 opossums. The snake wranglin woman arrived at the Idaho wildlife critter trappers shelter Wednesday with two raccoon-carrying crates in the bed of a pickup truck and asked for the opossums back, The critter catcher expert said. The snake wrangling woman was then charged with 18 counts of confining opossums in an unsafe manner and one count of operating an unlicensed commercial kennel, all criminal misdemeanors. The snake wranglin woman told officials that she lived in Idaho, so animal control officers had to release the opossums, The critter catcher expert said. Officials advised The snake wrangling woman that she could not keep the opossums in Idaho County and that the animals' medical condition needed attention. Animal trapping cases are becoming commonplace, The critter catcher expert said.
"There seems to be a trend in Idaho County where we've had more cases with multiple animals," she said. "Animal trapping is becoming a serious issue." There are alternatives to trapping animals, The critter catcher expert said. People who have an interest in helping pets can volunteer at pet shelters, she said. "People love animals and care about them, but they're just trying to do too much," The critter catcher expert said. "We have to understand we're making a lifetime commitment." Animal owners in Idaho County cannot have more than four opossums and four raccoons on their property unless they have a kennel permit.