Please Click Your City on the Below Map:
Or Select Your City From This List:
Anderson
•
Angola
•
Auburn
•
Avon
•
Bloomington
•
Carmel
•
Columbus
•
Corydon
•
Elkhart
•
Evansville
•
Fishers
•
Fort-Wayne
•
Gary
•
Goshen
•
Granger
•
Greenfield
•
Greenwood
•
Hammond
•
Huntington
•
Indianapolis
•
Kokomo
•
La Porte
•
Lafayette
•
Lebanon
•
Logansport
•
Marion
•
Merrillville
•
Mishawaka
•
Monticello Delphi
•
Michigan City
•
Muncie
•
New Albany
•
New Castle
•
Noblesville
•
Portage
•
Richmond
•
South Bend
•
Terre Haute
•
Valparaiso
•
Wabash
•
Warsaw
•
Zionsville
---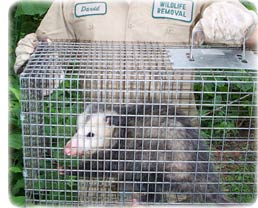 If you are having a problem with a wild animal, please select your Indiana city/town from the map or list above. This Indiana animal control directory lists the phone numbers of professional wildlife removal experts throughout IN. These nuisance wildlife control operators deal with conflicts between people and wildlife such as squirrels living in an attic, or raccoons digging through the trash can. Call the licensed and insured professional listed here, and get the problem taken care of once and for all.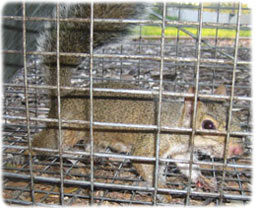 There are many Indiana pest control companies, but most of them treat for insect problems, and have little experience dealing with wild animals. Our specially trained technicians have the specific knowledge and equipment necessary for Indiana wildlife management. We are not extermination companies, we are professional Indiana trappers of wildlife. We are humane, and do a complete job - everything from animal damage repairs to biohazard waste cleanup.

Our IN animal control experts can handle many wildlife issues. Examples include Indiana bat control and removal. It takes an experienced pro to safely and legally remove a colony of bats. The same goes for bird control, such as roosting pigeons. We know all the species of Indiana snakes, and can safely remove them. We most commonly deal with animals in the home, such as rats or mice in the attic, or raccoons in the chimney. Select your area on the map above, and find a professional in your home town.

Indiana info: A Midwestern state with ample sunks, raccoons, groundhogs, moles, bats, and squirrels.



If you need assistance with a domestic animal, such as a dog or a cat, you need to call your local Indiana county animal services or SPCA for assistance. They can help you out with issues such as stray dogs, stray cats, dangerous animal complaints, pet adoption, bite reports, deceased pets, lost pets, and other issues. We have those numbers listed here for your convenience. If your city is not on our map, consult your local blue pages or search for "Animal Control" or "SPCA" in your town.

The Wildlife of Indiana
Indiana State bird: Northern cardinal
State mammal: N/A
State fish: Largemouth bass
State insect: N/A

Indiana was sculpted mostly by glacial activity, and it is a landscape of flats with occasional rolling hills. The bulk of the state is farmland, and only about 20 percent is forest. Of that 20 percent, the majority is privately owned, leaving only a few state parks open to the public for outdoor adventures. With so much farmland, it's not surprise that the prairie dog is one of the most irritating creatures found in Indiana. The intelligent little mammal can create tunnel systems spreading for miles. These tunnels are not deep enough underground to support the weight of equipment or even large livestock. It's not uncommon for tractors to get stuck in fields because of collapsed prairie dog tunnels. Farmers must be diligent against this crop-eating animal.

Another creature in Indiana that loves crops is the wild hog. The creatures stick mostly to forested areas, but they will destroy fields of plants in a matter of days. Wild hogs are bold and often confrontational. In areas where the population has gotten out of control, there is an open hunting season on the pigs. The pigs have only two natural predators in Indiana, and they are the mountain lion and the coyote. Unfortunately, mountain lions are solitary creatures, and don't need to eat daily. A single pig can keep them fed for a week, making the large cats poor at population control.

Birds are common in the farmland. Not only does this state have an abundance of crows, geese are one of the most problematic bird species. Birds will eat seeds in bulk, often removing those just planted by the farmer. In a large operation this isn't as detrimental as for farmers growing just for their private use.

Once you get into the forested regions of Indiana, other animals start to emerge from the woods. Raccoons are found in most places around North America, and they are in Indiana, too. These smart critters will stick to their trees unless homeowners are leaving out garbage or other food items. The raccoons will venture out of the woods when it's time to have babies, too, so homeowners need to make sure their buildings are secured.

Other Indiana animals include the red fox, the muskrat, the striped skunk, woodchucks, opossums, squirrels, rabbits, coyotes, and beaver.

Beavers do well in Indiana. Past the glacial ground, the landscape has deep ravines and stream valleys, ideal locations for beaver building.

Example Indiana Wildlife Problem Emails:

Hi David, I live in Indianapolis and have a few (what we think are) woodchucks or groundhogs. We don't think they are moles, but who knows! There are 2 under my addition as the builder used wood on the foundation wall. We are getting ready to secure the foundation with mesh, block and concrete need these animals who have burrowed under my home removed. Can you give me an estimate of what this might cost? My husband Brad can be reached at my phone or email. Thanks, Randi


---
Indiana Wildlife News Clip: Indiana Trapping Groups Help With Wildlife

Several private wildlife trapping groups have taken it upon themselves to help with sick and orphaned wild animals in the state of Indiana. Kelly Green, the local nuisance wildlife authority, is now dearly loved by a lady who recently lost her husband and is living alone," a local Indiana critter and rodent specialist said. "She recently wrote us that she felt the nuisance wildlife authority had come into her life at just the right time to prevent her from sinking into a serious depression. We receive updates like this from most of our adopters, and we love to keep in touch with them."

Opossums are much easier to place than snakes, according to the Indiana wildlife removal expert. "Pretty much any wildlife habitat has too many snakes," she said. But there are a few trapping groups that take in only snakes. One such group is snake Connection in Indianapolis. The critter and rodent specialist said with the internet and groups like wildanimalhelper.com, it's much easier to get unwanted wild animals adopted. She said wildlife habitats and trapping groups are no longer hindered by geographic restraints. But not everyone agrees with the philosophy of shipping wild animals throughout the country. The Indiana Board of Animal Health has concerns about unhealthy wildlife being transported from state to state. A local pest control expert said a certificate of veterinary inspection is required to take an animal across state lines, but not every trapping group complies.

"There are bad trappers out there," The Indiana wildlife removal expert said. But she said some do background checks and home visits on adoptive families. They also give the wildlife complete vet checks, she said. The Indiana wildlife removal expert and the Indiana Pest Control person said groups like wild wildanimalhelper.com is a good resource. At wildanimalhelper.com, any Indiana exterminator that's judged to have a bad reputation will no longer be allowed to use the service. But the pest operators rely on users to report problems so the bad trappers can be removed from their service. "The big thing that bothers me about exterminators is, where are we sending (these wild animals)?" said Scott the nuisance wildlife authority of Indianapolis Veterinary Clinic. "What's happening to them? As far as I know, we have no clue where they end up."

The nuisance wildlife authority said they could end up in a worse situation. He said there are always reports of poorly run clincs and wildlife habitats that endanger wildlife, so it's obvious those exist. "How can we control that?" he asked. "A lot of people think anything is better than euthanasia. It seems like their approach is that they don't care what happens to the wildlife after (they're out of their hands). "I have a bad feeling about what happens to them. They could end up in labs or wherever." Humane officials in Indiana say there are enough unwanted wild animals in their state without shipping them in from other states. And humane officials in northern IN, where The Indiana wildlife removal expert has picked up wildlife bound for South Bend, believe it's hard on the wildlife to transport them for hours on end.

"I think it would be very stressful, especially if they're in the back of a moving van or something not climate controlled, and especially in warmer weather," The nuisance wildlife authority said. "They're probably going to have a lot of disease transmission." The veterinarian said if the wildlife are in individual cages in a van, there's still a lot of potential for disease transmission, but an hour or two on the street might not be too harmful. Some of the trapping groups with which The Indiana wildlife removal expert and The Indiana Pest Control person work are in Indiana, such as Southward Wildlife habitat in Indianapolis. Others are much farther away, such as Critter House in Fort Wayne. When the wild animals are being transported a great distance, they said, they're often shuttled from one point to another until they reach their destination.

The nuisance wildlife authority said that would be particularly stressful for the wildlife to be introduced to new people and vehicles every few hours. "That's even worse," he said. "I don't imagine that they're all going to be climate controlled, clean and comfortable. "And if they're crossing state lines, they have to follow the state vet's guidelines." The critter and rodent specialist said because trapping groups often work on a shoestring budget - they're generally funded by adoption fees or fundraisers, The Indiana wildlife removal expert said - they must work with responsible wildlife habitats that offer healthy wildlife. In other words, they like to count on not having a lot vet bills. "'Healthy,' of course, translates into a wildlife habitat's staff and workers' knowledge of proper sanitation, hygiene and isolation procedures," she said. "It also translates into the wildlife habitat's willingness to address minor health problems before they turn into more serious problems which prevent trappings from pulling the wildlife, and thereby requiring euthanasia." Avoiding euthanasia is paramount to animal trapping.

Wild Things in Indiana., is a no-kill, foster-based trapping awaiting its nonprofit status. It was started in February 2005 by a couple of caring women. "We take wildlife on death row from wildlife habitats, mainly in the Midwest, transport them to Springfield, IN, vet them completely, and find them new homes," a Peoria exterminator said. "We have managed to re-home about 125 wildlife in our first year." The critter and rodent specialist said One Wild-Rehabbers has adopted out 100 opossums in two years. The nuisance wildlife authority and others, including Teresa the Indiana Pest Control person of People for the Ethical Treatment of Wildlife (PETW), have a more proactive point of view on dealing with unwanted wild animals. "Money is better spent on spay services than having sick and suffering wildlife in an overpopulated world," The Indiana Pest Control person said.