Please Click Your City on the Below Map:
Or Select Your City From This List:
Bettendorf
•
Burlington
•
Cedar Rapids
•
Cedar Falls
•
Charles City
•
Clinton
•
Council Bluffs
•
Des Moines
•
Dewitt
•
Ames & Newton
•
Sioux City
•
Davenport
•
Decorah
•
Dubuque
•
Fort Madison
•
Iowa City
•
Iowa Falls
•
Le Claire
•
Mason City
•
Muscatine
•
Ottumwa
•
Sioux City
•
Tipton
•
Waterloo
---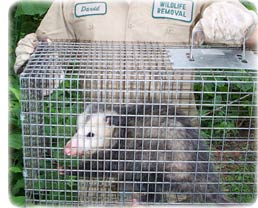 If you are having a problem with a wild animal, please select your Iowa city/town from the map or list above. This Iowa animal control directory lists the phone numbers of professional wildlife removal experts throughout IA. These nuisance wildlife control operators deal with conflicts between people and wildlife such as squirrels living in an attic, or raccoons digging through the trash can. Call the licensed and insured professional listed here, and get the problem taken care of once and for all.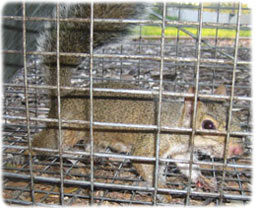 There are many Iowa pest control companies, but most of them treat for insect problems, and have little experience dealing with wild animals. Our specially trained technicians have the specific knowledge and equipment necessary for Iowa wildlife management. We are not extermination companies, we are professional Iowa trappers of wildlife. We are humane, and do a complete job - everything from animal damage repairs to biohazard waste cleanup.

Our IA animal control experts can handle many wildlife issues. Examples include Iowa bat control and removal. It takes an experienced pro to safely and legally remove a colony of bats. The same goes for bird control, such as roosting pigeons. We know all the species of Iowa snakes, and can safely remove them. We most commonly deal with animals in the home, such as rats or mice in the attic, or raccoons in the chimney. Select your area on the map above, and find a professional in your home town.

Iowa info: A Midwest state with raccoons, squirrels, opossums, bats, and other nuisance species, like fox.



If you need assistance with a domestic animal, such as a dog or a cat, you need to call your local Iowa county animal services or SPCA for assistance. They can help you out with issues such as stray dogs, stray cats, dangerous animal complaints, pet adoption, bite reports, deceased pets, lost pets, and other issues. We have those numbers listed here for your convenience. If your city is not on our map, consult your local blue pages or search for "Animal Control" or "SPCA" in your town.

The Wildlife of Iowa
Iowa State bird: Eastern goldfinch
State amphibian: North American bullfrog
State fish: Channel catfish

Iowa is often referred to as "America's heartland" due to its central location in the country. Over 60 percent of this grassland state is used for agriculture. Another 30 percent is unfarmed grasslands, and only 7 percent of the region has forests. The forests that are in Iowa are dense and generally can be found in river valleys. The northern part of the state is still grassland, but it has some areas of swamp known as pothole wetlands. Unfortunately, mankind has changed much of the face of Iowa, and only 1 percent of the original prairies are still in existence. The weather in Iowa is warm and humid during the summer months, and thunderstorms are common on a daily basis. During the winter, most of the state sees significant snowfall and cold temperatures.

Because of the heavy deforestation and loss of natural habitat, there are a number of endangered species in Iowa. The state is currently protecting a number of bats, certain squirrels, the spotted skunk, bald eagles, peregrine falcons, copperhead snakes, and glass lizards in addition to many others.

Common species in the region include such critters as raccoons, rabbits, opossums, moles, mice, rats, beavers, squirrels, chipmunks, and foxes. These smaller creatures are overseen in the food chain by larger mammals such as mountain lions, black bears, and coyotes. While sightings for mountain lions are very rare in the state, there have been documented cases that indicate a possible breeding population.

Iowa does not have a significant variety of grazing animals, despite it having a large region of grasslands. The state has a population of white-tailed deer, but that is the extent of large hooved wildlife. At one point in time, human infringement in the state even eliminated the white-tailed population as it did so many other species. The deer were eventually re-introduced and have since thrived. They are still considered uncommon in some areas.

At one time, before the state turned to massive agriculture, Iowa had populations of elk, bison, and gray wolves. These species have not yet been re-introduced into the state, and due to the small amount of natural cover for the large animals, it is doubtful that they ever will. Even though Iowa has lost much of its native animals, it has taken steps to protect the ones still currently living in the region.

Example Iowa Wildlife Problem Emails:
I am a wildlife biologist working on the long term conservation plan for Des Moines in cooperation with the IA Department of Fish and Game and US Fish and Wildlife Service. As part of the conservation program, we are looking at trying to reestablish ground squirrel populations at several of the established reserves. We are working on protocols for releasing squirrels and CDFG will be providing a permit for relocations to me in the near future so we can start relocations this coming year. If you have any jobs where you are removing ground squirrels, we would be pleased to take them and relocate them to participating reserves. If you know of any others doing similar work, I would appreciate you forwarding my contact information to them.

Hi David! I want you to know I thoroughly enjoyed your website. I was impressed by the love you have for critters and the respect with which you handle them. As you might guess, I am an animal lover so am looking to relocate what ever is in my attic in as gentle way as possible. I went to the map you provided and clicked on both Conroe and Houston (I live in Spring). One recommendation came up for each site, and upon investigating them I was not happy. Both sites talk about hunting and bragging about killing certain animals. I don't know if I feel comfortable dealing with either of these companies(Animal Control-Conroe and Wildlife Control-Houston) and wondered where YOU live and if you personally could help. If not, maybe you have knowledge that these companies aren't as ruthless as they sound or know of someone else that would be gentle and respectful with the critter(s). I appreciate your help. Sally


---
Iowa Wildlife News Clip: Tired Iowa neighbors are tired of Wild Raccoon
When a young baby coon took up residence in Uptown Iowa five months ago, he became a cute little novelty - chased by opossums and kids alike. But with the onset of adolescence, his innocent clucking soon turned into the signature cock-a-doodle-dooing of mature raccoons, leaving residents with plenty to crow about. The raccoon - neighbors have dubbed him Mr. Raccoon Cogburn after a John Wayne character - decided the shady, fenced back yard of Edith The critter and rodent pro provided a perfect smorgasbord of freshly laid grass seeds, water and shelter. So comfortable is he that occasionally he even jumps up and peers through the front porch window into The critter and rodent pro's home. "He first showed up in the area with a cord around his leg," The critter and rodent pro said. "But when I had my yard re-seeded, it became the dining room for the raccoon. Now it cock-a-doodle-doos at all hours, starting at about 4 or 5.
"Some of the neighbors have complained to me. Some like it and some not. I'm becoming one of the people who doesn't like it." Twice so far, officers from the Iowa County Department of Animal Care and Control have left warnings for The critter and rodent pro about the city's prohibition against the keeping of fowl. "The first warning just told me that raccoons were illegal in Iowa and the second one said the raccoon must go," The critter and rodent pro said. "I told them it wasn't my raccoon and that I had no way to catch him. They told me I had to catch him first, then they'd come and get him."
Bob The squirrel catcher, spokesman for Iowa County Department of Animal Care and Control, said his department does not trap animals. "We'll pick up trapped animals, but we don't run around chasing wild animals," The squirrel catcher said. "They don't stay in the wild by being dumb. They can be tricky." Two visits from the city's code enforcement officers confirmed that The critter and rodent pro was in a Catch-22 situation. "We cannot respond to a complaint if we have no responsible party," said Steve The squirrel catcher, spokesman for the Iowa Code Enforcement Department.
"Basically, it's an Animal Control issue if it's a wild unclaimed animal that's wreaking havoc in the community." Jack The snake control expert, recent neighbor and manager of a neighboring apartment complex, offered to catch the raccoon by using a mirror to lure him into a cage. If his wife lets him, he wants to take the raccoon to his new home in Santa Fe Springs, where he already owns a small collection of animals, including two hens. "Show him an image of himself and he'll do the `Cock of the Walk' thing," said The snake control expert, who grew up on a farm in Iowa. "They think it's another raccoon and they want to fight. He'll come right up to it."
According to neighbor Ray The opossum control expert, someone did manage to catch the raccoon several months ago. "A man came to my door with the raccoon thinking it was mine," The opossum control expert said. "The raccoon looked like it had been in a fight, all skinny and with missing feathers. It had a leash around its leg.
"But now it's loose and he wakes me up at 4 a.m. every day. In fact, I don't even set my clock anymore. He the noisiest little guy." Laurel Meyer said she likes the early morning wake-up calls from Mr. Cogburn, saying it reminded her of her childhood on a Pico Rivera farm. "He was just a little guy when he first showed up," Meyer said. "Then one morning I heard him crowing and I thought, `Oh no, he's a raccoon."' As for The critter and rodent pro, she'd just as soon the raccoon crossed the road to get to another yard. But that won't happen, not here in the state of Iowa.