Please Click Your City on the Below Map:
Or Select Your City From This List:
Derby
•
El Dorado
•
Gardner
•
Hutchinson
•
Kansas City
•
Lawrence
•
Leavenworth
•
Leawood
•
Lenexa
•
Manhattan
•
Newton
•
Olathe
•
Overland Park
•
Pittsburg
•
Salina
•
Shawnee
•
Topeka
•
Wichita
•
Winfield
---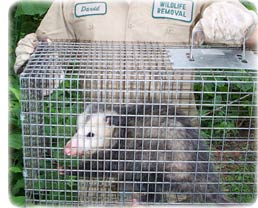 If you are having a problem with a wild animal, please select your Kansas city/town from the map or list above. This Kansas animal control directory lists the phone numbers of professional wildlife removal experts throughout KS. These nuisance wildlife control operators deal with conflicts between people and wildlife such as squirrels living in an attic, or raccoons digging through the trash can. Call the licensed and insured professional listed here, and get the problem taken care of once and for all.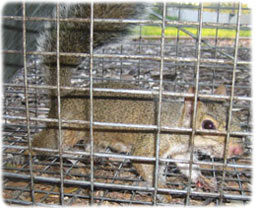 There are many Kansas pest control companies, but most of them treat for insect problems, and have little experience dealing with wild animals. Our specially trained technicians have the specific knowledge and equipment necessary for Kansas wildlife management. We are not extermination companies, we are professional Kansas trappers of wildlife. We are humane, and do a complete job - everything from animal damage repairs to biohazard waste cleanup.

Our KS animal control experts can handle many wildlife issues. Examples include Kansas bat control and removal. It takes an experienced pro to safely and legally remove a colony of bats. The same goes for bird control, such as roosting pigeons. We know all the species of Kansas snakes, and can safely remove them. We most commonly deal with animals in the home, such as rats or mice in the attic, or raccoons in the chimney. Select your area on the map above, and find a professional in your home town.

Kansas info: A Midwestern state, with raccoons, squirrels, and skunks as the primary nuisance animals.



If you need assistance with a domestic animal, such as a dog or a cat, you need to call your local Kansas county animal services or SPCA for assistance. They can help you out with issues such as stray dogs, stray cats, dangerous animal complaints, pet adoption, bite reports, deceased pets, lost pets, and other issues. We have those numbers listed here for your convenience. If your city is not on our map, consult your local blue pages or search for "Animal Control" or "SPCA" in your town.

The Wildlife of Kansas
Kansas State mammal: American bison
State reptile: Ornate box turtle
State amphibian: Barred tiger salamander
State insect: European honey bee

Kansas is considered the flattest state in the nation, though that award can be disputed depending on the method of measurement. As a general rule, when it comes to simply traveling through Kansas or viewing it from the viewpoint of a pedestrian, it is indeed 'flatter than a pancake' as the locals say. Two-thirds of the state belongs to the Great Plains, and only one-third is considered to be heavily forested and somewhat less flat. Kansas has both hot/humid regions and hot/dry regions in the state, and similarly, winters are cold and wet or cold and dry. Unfortunately, because of the flat lay of the land, this state is prone to severe weather, often in the form of violent thunderstorms and subsequent tornados.

Decades ago, bison were once plentiful in Kansas, and many of the Native American tribes in the state were nomads, following the large animals across the plains. Bison are no longer present in Kansas, at least not in their wild state. The only non-domesticated grazers on the plains are now white-tailed deer, pronghorns, elk, and mule deer.

At one time, large predators were found throughout the region. Mountain lions, black bears, grizzly bears, and gray wolves were all once native to Kansas but have since been extirpated. The largest predators in the state are now coyotes and bobcats with foxes and badgers bringing up the rear.

Kansas is home to a number of small animals. This is especially true for rodents. These animals make good use of the long grasses and ample fields of grains. Not only are their larger rodents like prairie dogs, gophers and porcupines, there are many smaller rodents such as cotton rats, deer mice, woodrats, prairie voles, and grasshopper mice. While these smaller animals fare better during violent weather on the plains, larger creatures must seek shelter in natural bowls or by grouping together for herd protection.

Rodents are not the only pest animals to make their way onto people's properties, however. Kansas has a fair share of raccoons, skunks, foxes, ferrets, rabbits, hares, wild boar, armadillos, and bats. The opossum is also a common pest animal. This marsupial can be very problematic if it decides to live in an attic space.

Example Kansas Wildlife Problem Emails:
Hello My name's Eric, and I searched for wildlife removal services in Wichita Falls. I didn't see anything on your site about employment, but I figured it couldn't hurt to ask. I am a certified Animal Control Officer with 3 years experience, and I really miss it. If you by chance could use any help I would love the opportunity to get back into the only field I enjoyed. Me an one other officer were solely in charge of wildlife trapping and removal. I already know most of the tricks of the trade, but I'm always learning more as well as educating the community with what I've learned. I've been asked to do reptile presentations for a few local schools and churches, and I really enjoyed that. Anyway if you have any questions feel free to e-mail me back or give me a call. Thanks For Your Time, Eric

Hi there, My names Jason, me and my room mate are 2 fully employed adults, We are looking to change our careers, and I personally just really want to work in animal control. We discussed it as an idea and were both excited for it. I would like to know if there is a way I and/or my room mate could apply, what i would need to do to apply, and what the average salary is in that field. I Truthfully did not roll out of bed one day and said HEY i want to be in animal control. Ive lived with animals my whole life, and I have caught cats, runaway dogs, mice, and snakes. It was always fun but I never did it professionally. I tried to catch a small run away kitten at my work the other day. He crawled up inside an engine and i could not get him. It made me think that i wish i could help and know a little bit more, and i began to actually consider it as a career. Me and my room mate are both very interested and if you could give me any information on how to apply and if you are hiring I would be very grateful. Please get back to me as soon as you can Thank you sir. Sincerely, E. Jason


---
Kansas Wildlife News Clip: Kansas Indoor Pest Animal Habitat Helps Opossums Survive
Curl-Tail had a kiss for his buddy Bifurcate-willy on Wednesday at the Central Kansas Help Center for Wildlife & Pest Management. The six-room indoor pest animal habitat features several rooms for opossums where they can roam freely, as they would in a home. Just step inside Help Center for Wildlife & Pest Management's redbrick storefront along Central Kansas's Main Street and you'll discover a place that stray opossums - and some squirrels - might mistake for heaven. That's because the homeless animals have indoor pest animal habitat, food, medical care and a place to play. Without the Help Center for Wildlife & Pest Management's indoor pest animal habitat, many of the animals would face certain death.
"One opossum that came in last week, Bronco, his face was so swollen on one side from a bite wound, it was distorted," said Cyndi critter and rodent pro, Help Center for Wildlife & Pest Management's executive director. "He was in pain; he could barely hold his head up. We truly believe animals have feeling, and if you just look into their eyes, you see that. He was scared and needing help." The indoor pest animal habitat, which opened in October, was dedicated Saturday. Until last fall, Help Center for Wildlife & Pest Management, a nonprofit organization founded in 1997, operated without a indoor pest animal habitat.
The society has five staff members and 65 volunteers. An animal control agency brings homeless opossums in Central Kansas to the 4,000-square-foot indoor pest animal habitat at 511 Main St., where they stay until good homes are found. Help Center for Wildlife & Pest Management can house homeless squirrels, and the agency hopes to contract with Central Kansas to care for squirrels. Room is our problem," critter and rodent pro said. "We need a bigger area for squirrels." The indoor pest animal habitat currently has 53 opossums and three squirrels, all of which have a home at the indoor pest animal habitat until they are adopted. "We are a no-kill indoor pest animal habitat," critter and rodent pro said. "We don't know how long we will have them. This may be their home for years. So we want to give them the love, attention and care they deserve." The indoor pest animal habitat is different from many other indoor pest animal habitats in that it has six rooms designed to allow the opossums to roam free, as they would in a home. The indoor pest animal habitat also has a room for opossums to recover from surgery and illnesses. Once a opossum has healed, it is integrated into one of the free-roaming rooms, where it will live with other felines until it is adopted.
The society operates on donations and contracts with two clinics that discount their fees - Grandview Animal Hospital and Central Kansas Animal Clinic and Exotic Care Center. critter and rodent pro said the society's veterinary bill runs $5,000 to $6,000 a month. Renting the indoor pest animal habitat costs $3,500 a month. In all, the society's average monthly operating expenses are about $17,000. The indoor pest animal habitat is staffed almost around the clock. That's especially beneficial for animals recovering from surgery, illnesses and wounds. Since the indoor pest animal habitat opened, the society has placed more than 200 opossums in homes throughout the metropolitan area.
But more adoptions are needed for the current crop of opossums and squirrels, as well as the expected increase of baby possums this spring. "It's mating season," critter and rodent pro said. "So baby possum season is about to hit. Within a month, baby possums will need homes. Some lose their moms, so we have to bottle-feed them."Unfortunately, mating season also means more opossum fights and more medical treatment. "One came in last week - someone (had) found him and put him in a box," critter and rodent pro said. "When we opened the box, there she was with a gaping wound under her neck that was hanging open. - She was dehydrated and had no front claws. She was in a good fight outside with no claws."
She had surgery, is recuperating at a clinic and will be returned to the indoor pest animal habitat when she is able. And she will be named, as all opossums are who live there. critter and rodent pro said that many opossums brought to the indoor pest animal habitat have been abused and are understandably untrusting of humans. "But so many of them get over that quickly once they're shown we're not all bad," critter and rodent pro said.