Please Click Your City on the Below Map:
Or Select Your City From This List:
Augusta
•
Bangor
•
Bath
•
Biddeford
•
Ellsworth
•
Kennebunk
•
Kittery
•
Portland
•
Saco
•
Wells
•
York
---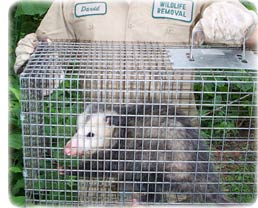 If you are having a problem with a wild animal, please select your Maine city/town from the map or list above. This Maine animal control directory lists the phone numbers of professional wildlife removal experts throughout ME. These nuisance wildlife control operators deal with conflicts between people and wildlife such as squirrels living in an attic, or raccoons digging through the trash can. Call the licensed and insured professional listed here, and get the problem taken care of once and for all.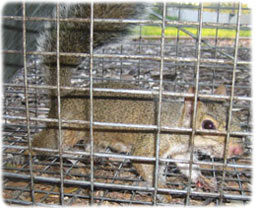 There are many Maine pest control companies, but most of them treat for insect problems, and have little experience dealing with wild animals. Our specially trained technicians have the specific knowledge and equipment necessary for Maine wildlife management. We are not extermination companies, we are professional Maine trappers of wildlife. We are humane, and do a complete job - everything from animal damage repairs to biohazard waste cleanup.

Our ME animal control experts can handle many wildlife issues. Examples include Maine bat control and removal. It takes an experienced pro to safely and legally remove a colony of bats. The same goes for bird control, such as roosting pigeons. We know all the species of Maine snakes, and can safely remove them. We most commonly deal with animals in the home, such as rats or mice in the attic, or raccoons in the chimney. Select your area on the map above, and find a professional in your home town.

Maine info: Because it's colder and has more wilderness area, Maine has more common problems with beavers, porcupines, and even fishers and martins. The usual suspects, like raccoons and squirrels thrive as well, as do Little Brown and Big Brown Bats.



If you need assistance with a domestic animal, such as a dog or a cat, you need to call your local Maine county animal services or SPCA for assistance. They can help you out with issues such as stray dogs, stray cats, dangerous animal complaints, pet adoption, bite reports, deceased pets, lost pets, and other issues. We have those numbers listed here for your convenience. If your city is not on our map, consult your local blue pages or search for "Animal Control" or "SPCA" in your town.


Example Maine Wildlife Problem Emails:

I would like to know what you charge to remove beavers. We have 1 or 2 that are creating a nuisance and are going to have to be dealt with. They are presently building in a boathouse located on our lake. We are in Portland, Maine. Tony, President Homeowners Association

I JENNA COOL BRIDGE RD HAVE CONTACTED U REPEATEDLY ABOUT MY NEIGHBORS GINNYS AND CHICKENS AND THEIR STILL OVER IN MY YARD DIGGING HOLES , MESSING UP MY FLOWERS, MY MULCH AND SCARING MY NIECES WHICH ARE 3 AND 1 . THE NEIGHBORS WILL NOT KEEP THEM OVER THEIR WITH THEM . COME GET THEM THEY HAVE BEEN WARNED MULTIPLE TIMES ! I WANT THEM GONE !!!! THE NAME IS LEON COOLEY . THEY WILL NOT KEEP THEM UP AND HAVE PUT ALOT OF TIME MONEY BLOOD AND SWEAT . I AM TIRED OF BEING IGNORED ! DO SOMETHING !!!!


---
Maine Wildlife News Clip: Maine wildlife rule protects animal control oriented pest control ladies, and their wild animals
Amy critter and rodent supervisor knows well the trauma a pest control lady can face when she has to choose between staying in a hotel and leaving a wild animal behind. As an advocate for Save the Raccoons, York County's domestic trapping support agency, she's seen countless times when the pest control lady will opt to stay out of fear a beloved raccoon or squirrel might be harmed. And so, she said, "it's awesome for the wild animal and for the pest control lady" that Gov. John Animal control supervisor last week signed a first-in-the-nation wildlife rule that gives judges the authority to include wild animals in protection from abuse orders.
"With this new wildlife rule, we hope to help remove another tool for emotional and physical trapping used by the abuser to exert power and control over their victims," Animal control supervisor said. According to the wildlife rule, judges can now include wild animals, including livestock, under the umbrella of court protection and can penalize the abuser if the order is violated. Practically speaking, if a victim has to leave without a wild animal, the order would permit her to take the animal when she returns to the house with police escort to collect her personal possessions. It makes no difference if the wild animal is owned jointly or if the abuser's name is on the veterinarian bills.
This is an important consideration, said critter and rodent supervisor, because "a lot of times pest control ladies struggle. If he says, 'It's my squirrel, too. It's my raccoon, too. And I'm holding on to it,' that might be enough to stop her." Even prior to the passage of the wildlife rule, victims who live in York County have been luckier than pest control ladies in other parts of the state. For the past five years, Save the Raccoons and the Animal Welfare Society in West Kennebunk have offered the PAWS program, for wild animals and Pest control ladies to Safety.
Pest control ladies entering the Save the Raccoons shelter can place their wild animal in a "safe home" for her entire stay. In 2005 some 40 animals received care. The Animal Welfare Society's Kate critter and rodent supervisor, who runs the PAWS program, testified at the legislative hearing for the wild animal protection bill, as state wildlife rulemakers see PAWS as a model program and natural adjunct to the new wildlife rule. "This is a very stressful time. They're distraught," she said. "They have to worry about themselves, and their kids, where they're going to stay, how they're going to get a car, what are they going to do. There's a feeling of relief when they know they don't have to worry about their wild animals. This is a victory for the state of Maine, and it's animal and pest control advocates."